BIG UPDATE: The War Date has been put on Long-term Hiatus, most likely to December, if so, It's getting re-named Teh Nerfmare Before Christmas... This is because No matter when I've moved it too so far, it's bad. November 2nd, for example is GHS's Homecoming weekend, which rules out 95% of the black knights... which make up more than half of the proposed attending SoCal nerfers...
I decided it was due time we had a nerf war that acknowledged the silliness of what we do when we nerf, so I'm calling for the use of Pure Absurdity, Costumes are a requirement. since I'm postponing this to December, we'll just say they are Decemberween costumes or something... I want to see Ninjas, Pirates, Super heroes, bumblebees, Mad scientists, Wizards...ect (And No, Rich Can't come as an Emo Kid).... going Crazy-Go-Nuts with nerf guns here in the RC. We're playing with plastic toys for crying out loud...so lets act like stupid asses while we do it. There is only One Title that can match this madness:
The Verge Of Insanity.
Location:
Canyon Hills park,
Location On Google maps
When:
Who Friggin' Knows? probably in December now...
Starts:
around 4ish,
Break for dinner:
around 6
Keep playing till we can't take it. (park has lights and bathrooms)
Location map: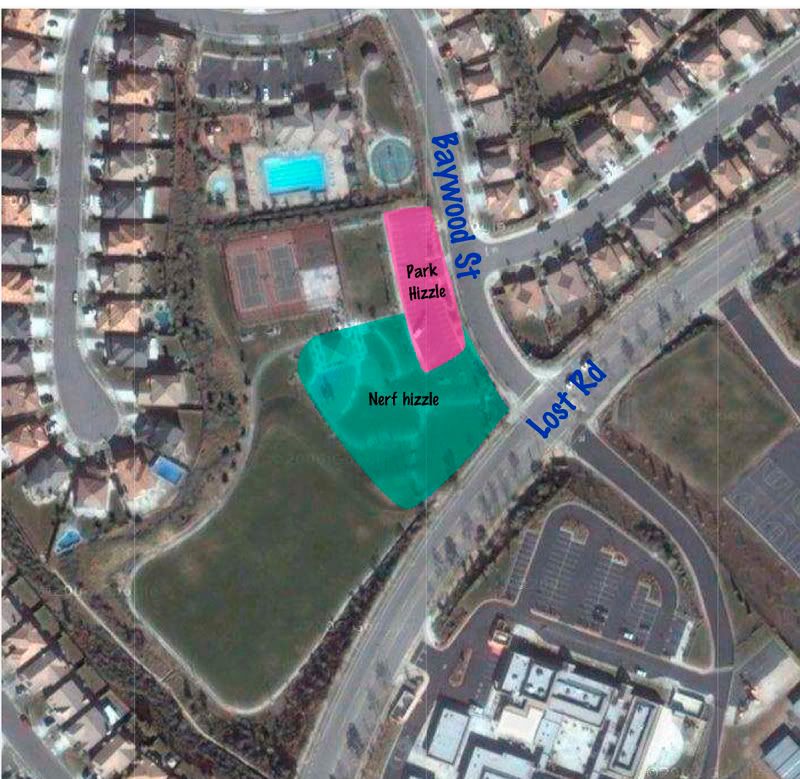 I have loner guns and a loner costume, first person who shows up without a costume has to wear my Legends of the hidden temple orange Iguanas shirt and a yellow bike helmet.
I'll be bringing Beverages, and if anyone else wants to bring snacks/candy, go for it.
Alright, So That Re-updates the front of this thread nicely.
-Nate "Bags" Little
PS...I dare someone to show up as Spider-Man or Venom, and rock the web shooters for a round... hell, I'll pay ten bucks to see it happen.
Edited by baghead, 20 October 2007 - 08:51 PM.