So, I was standing in my workshop yesterday, trying to find a use for a spare nitefinder I had lying around. i had been toying around with some inline clip-ish designs for it, but they didn't seem like they would work. Then I had an idea, So work began on the back loading turret prototype. Keep in mind this is only a prototype, so I didn't have looks of neatness in mind when making it. take a look.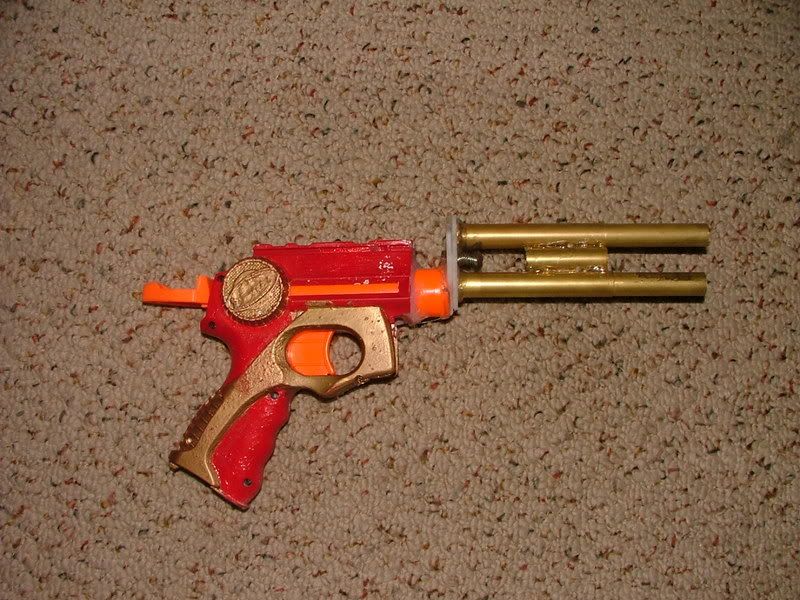 Looks like an ordinary turret huh?
Not quite.
Heres the beauty of it. You can load it form the back of each barrel, increasing long-period ROF tenfold.
Heres a picture of a dart half-way in.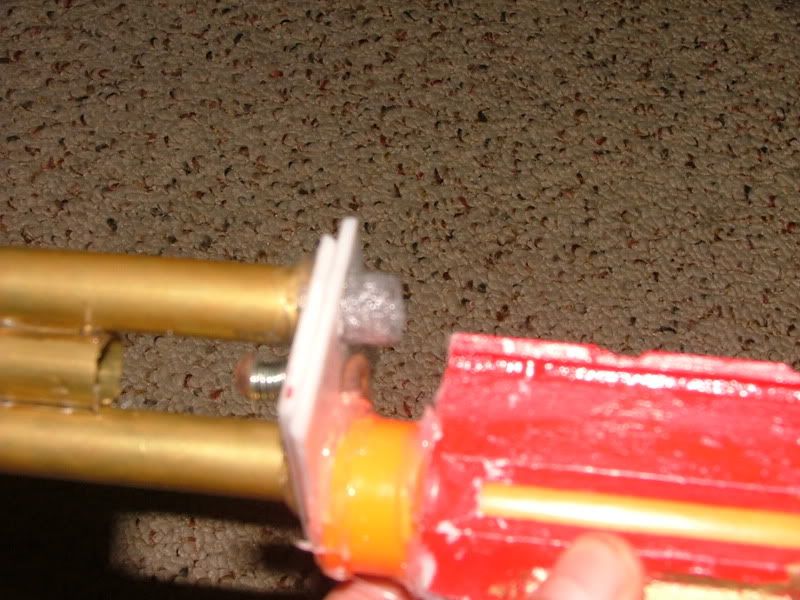 And all the way in.
My next idea for it is going to be even cooler, I'll give you a hint, spring fed inline.
Eh?