Renegade's Advanced Disk Shot Mod
Here it is, the Nerf Disk Shot.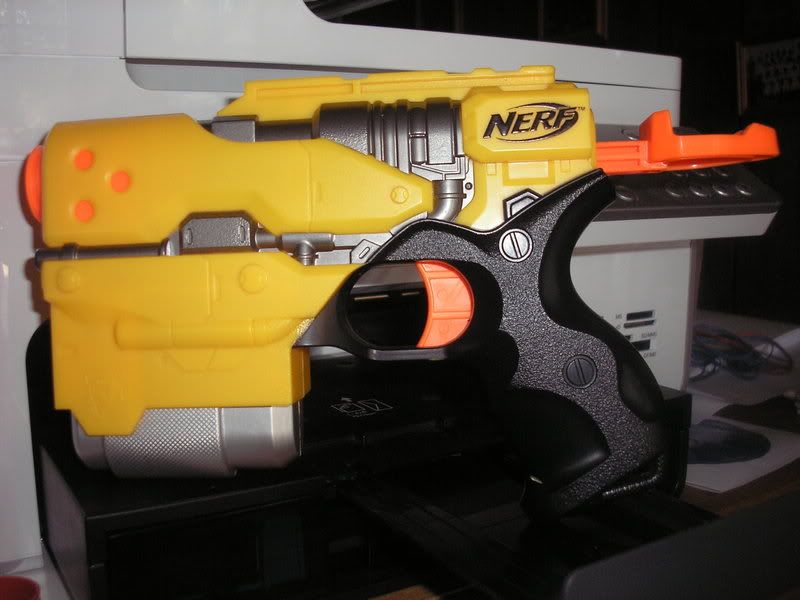 The goal of this mod is to achieve more range using stefans by removing the air restrictors and replacing the stock barrel with one made of PETG.
Parts Needed
PETG a little over 4 ¼ inches
Hot glue w/glue gun
E-Tape
Dremel or hobby knife
Let me start off by saying use whatever barrel material fits your darts. But for this specific mod, you would need either PETG or Brass.
Step 1
Remove all of the screws and take apart the gun. The bottom of the handle is glued on, so take a hobby knife and pry it off after taking out all of the screws.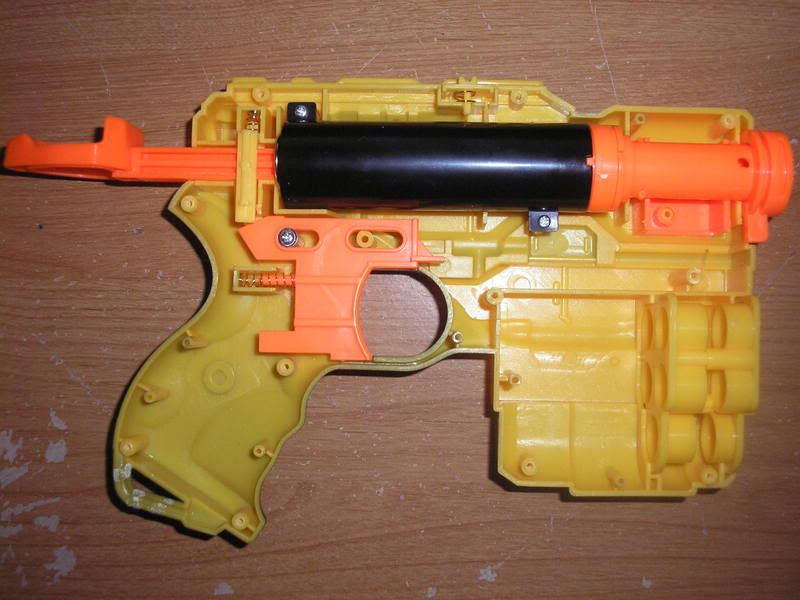 The internals are very similar to that of a Nitefinder.
Step 2
Unscrew the two screws securing the plunger assembly. Take out that piece. Next disassemble the barrel as shown.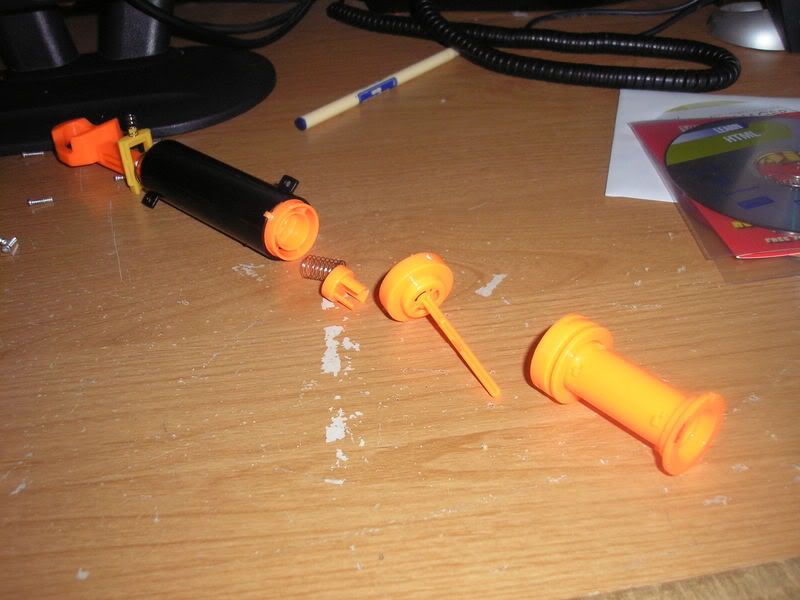 Step 3
Discard the small spring and three pronged orange piece. Take the orange piece with the long plastic stick and drill/cut it out.
The main restrictor is glued onto the plunger tube, unlike in a Nitefinder where it can come out. Cut the three orange plastic pieces holding it in place and sand it clean afterwards.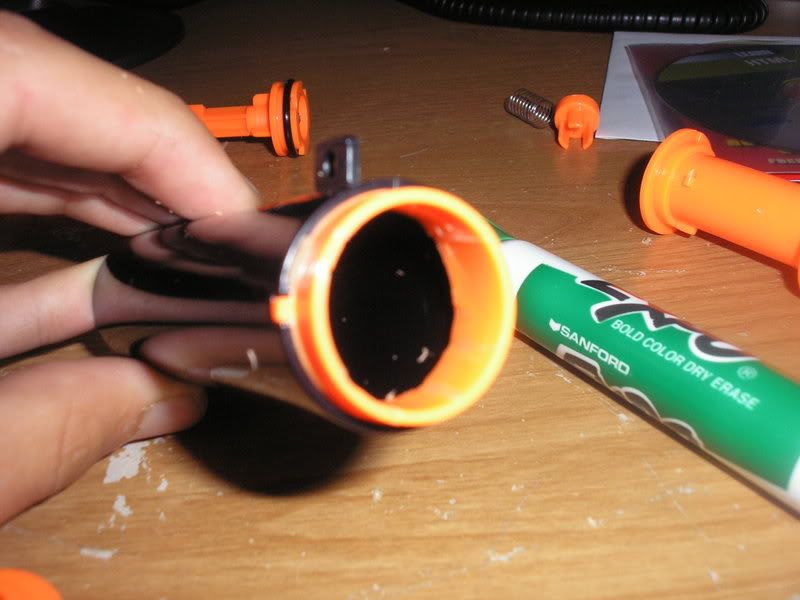 Step 4
Take the two pieces pictured below and sand the inside of them until the PETG will fit inside it.
Step 5
Put the end of the PETG where it is in the picture below. Superglue, then hot glue it to make it stay and be airtight.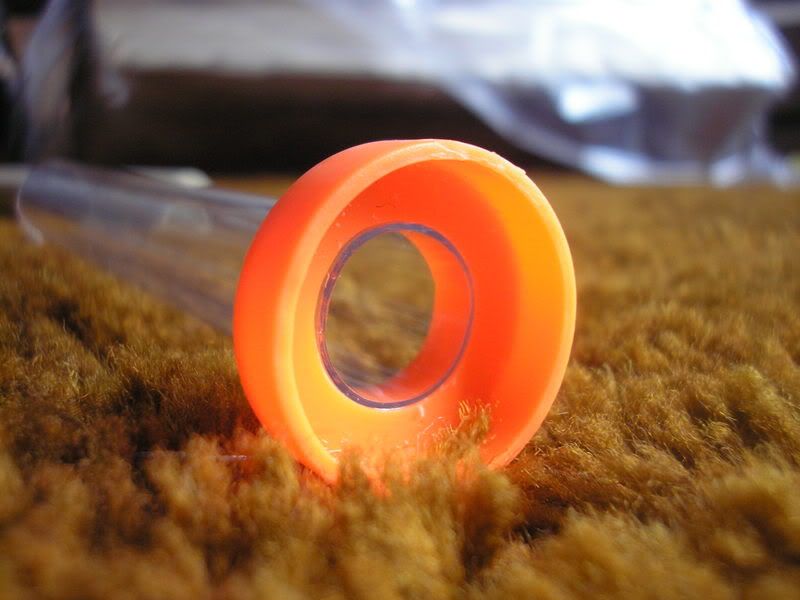 Next superglue the front orange barrel piece in place.
Step 6
The last thing I did was superglue and hot glue the entire barrel assembly onto the plunger tube. Then I wrapped it in some E-tape for added support. Screw it all back into the gun.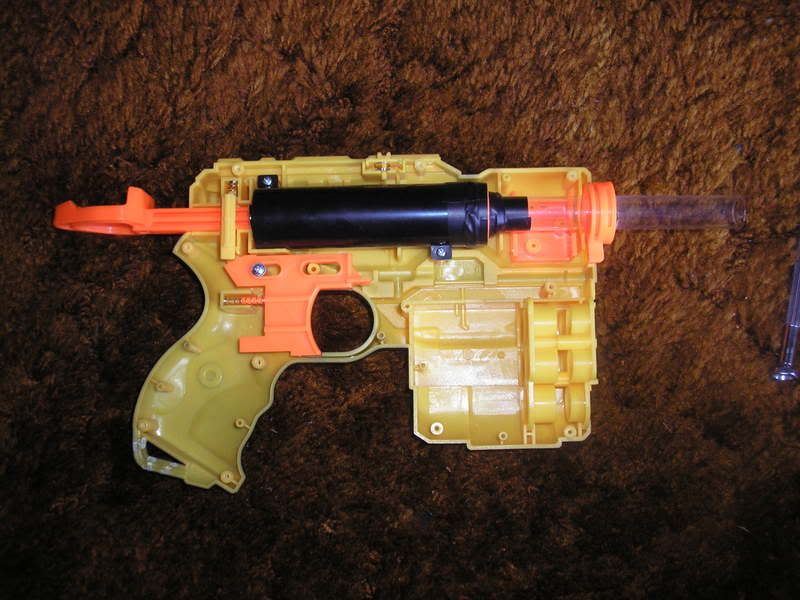 Finally, screw the whole gun back together.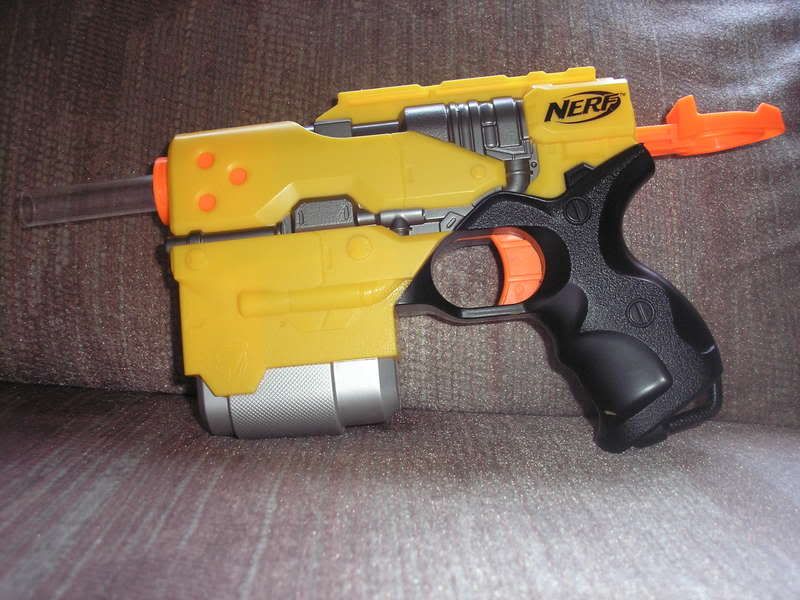 Rough Ranges
Stefans: 60ish feet (lightly banded)