The longshot is one of my least favorite guns, mainly becuase it is just so annoying to modify! I had one with a brass barrel that worked most of the time, but this was kind of annoying for use in a war when it would just crap out on you. One gun that I did really like to use in wars was a breech loading 3B, but complications came around to that gun also. So, I was looking at my Longshot this morning and decided to make it work just like my favorite 3B did. Not so long after, this is what I had.
I put some 3\4" ID PVC beneath the bolt, now it looks like this with the breech open.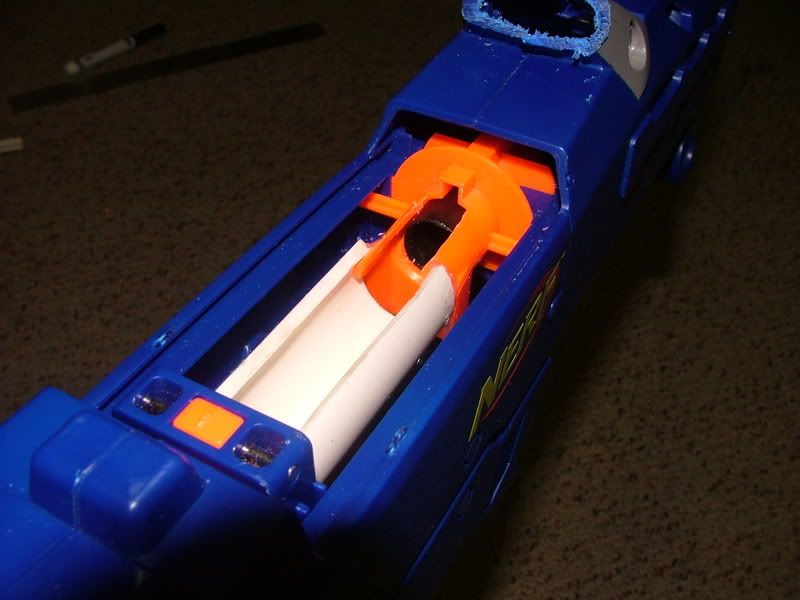 Breech closed.
Breech open with a shot in breech.
It works amazingly, and is very, very simple. If you hate the guts of your Longshot, I would suggest doing this.
Expect a huge drum mag coming out of the top soon.