Hey Everyone, Falcon and I went to Toys Is We and both picked up a pair of Spider-Man VS Venom Dart Tag sets, here's some detailed pics of it's components for now. After looking at them closely They Are Muther Fucking Awesome Sauce. Expect at least 5-6 different Mod/Integrations of them By This Friday between the two of us.
The Guns, stock and they kick ass like that.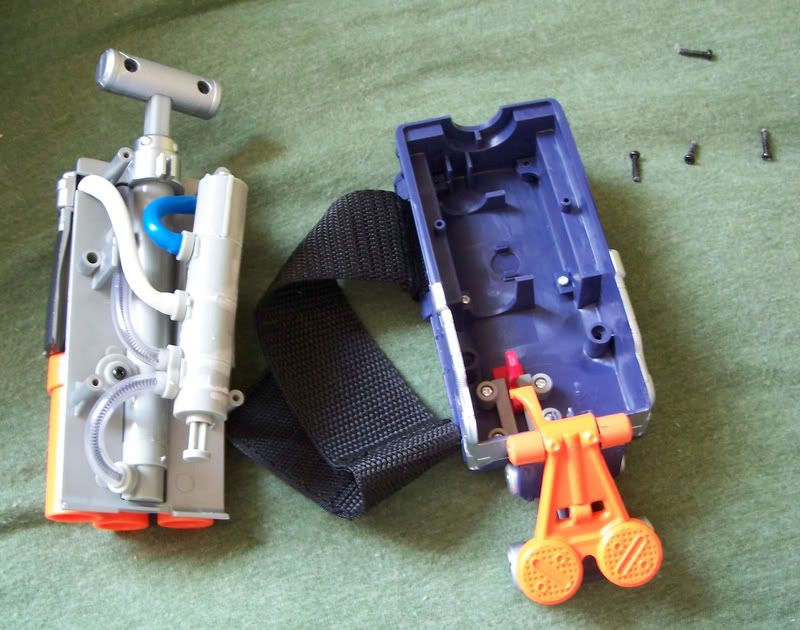 Base Removed, There's another plate to unscrew. but you can already see what you could do with that trigger.
After removing that, you're almost all the way there.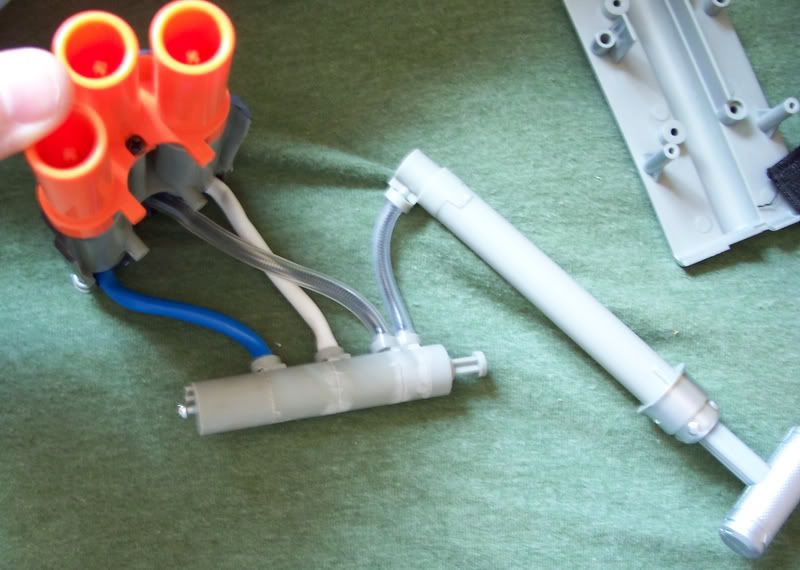 Just remove 1 more screw and it all the way open. and take note of the uber-sexxy detonator-style trigger system...pressure sensitive hotness.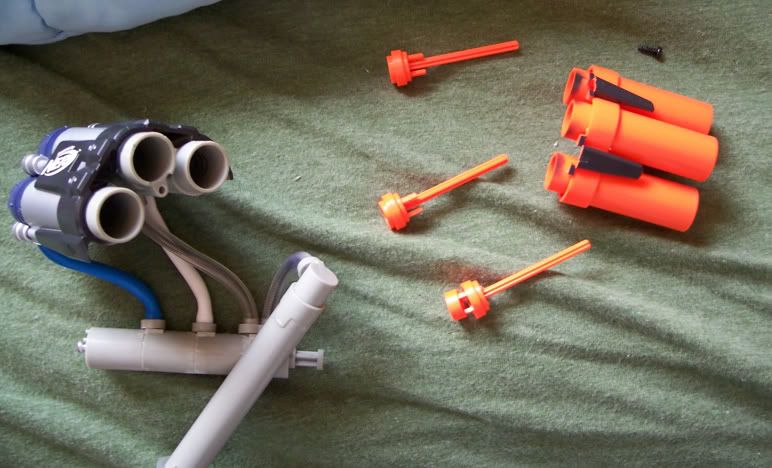 The ARs are incredibly easy to remove, No glue, no drilling, no nothing... just pull the barrels off.
Here's a good look at where the air comes out.
Notice anything cool about this pump head? that's right no overpressure valve...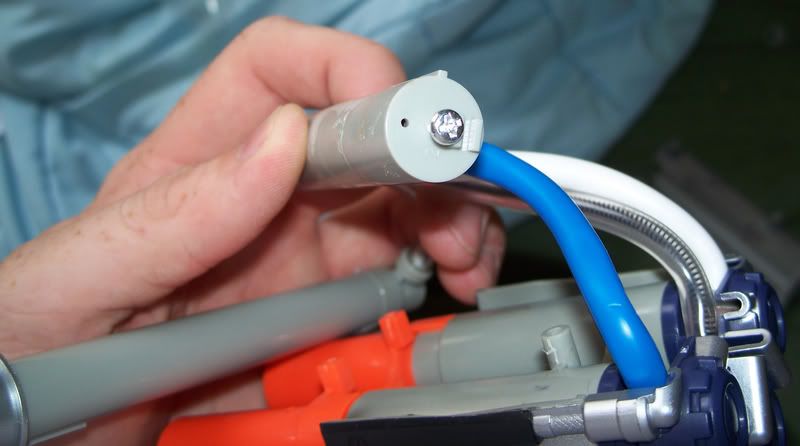 it's down here, pretty shweet hunh?
Here's the firing sequence: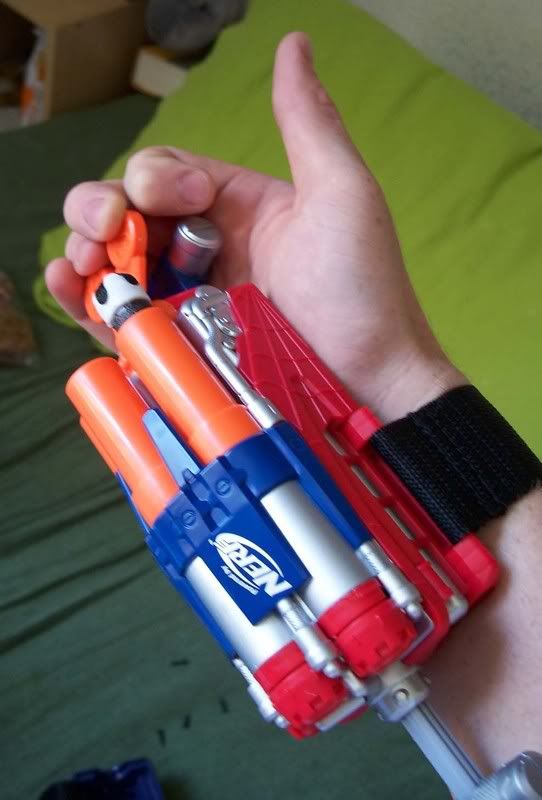 There are soo many possibilities for these things I don't know where to start... I'll have like three mods/Integrations posted by the end of the week I promise.
-Bags
Edited by baghead, 07 August 2007 - 02:30 PM.