OK so before I start, I will warn you that this will be the most annoying, bitchy mod that you will probably ever do. All do to one small piece of plastic that Blister reffered to as "annoying ass piece". I think I could easily add onto that name....
This is a really simple mod.
What you'll need:
Etape
phillips head
lube
hotglue
small piece of foam
PATIENCE!
WARNING: BEFORE YOU OPEN THIS GUN, PLEASE BE AWARE THAT YOU MAY NOT BE ABLE TO PUT IT BACK TOGETHER. IF YOU'RE NOT A GOOD MODDER OR HAVE NO EXPIERENCE KEEP IT STOCK!
Pop the shell open, make sure you get all of those screws near the crank purple part. It should open right up. All the internals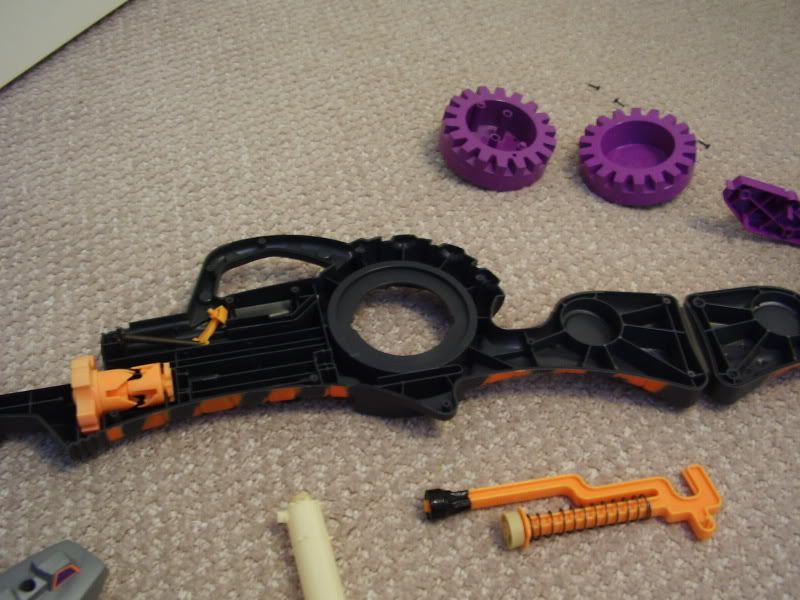 BELOW THESE WORDS ARE THE CORRECT! INTERNALS.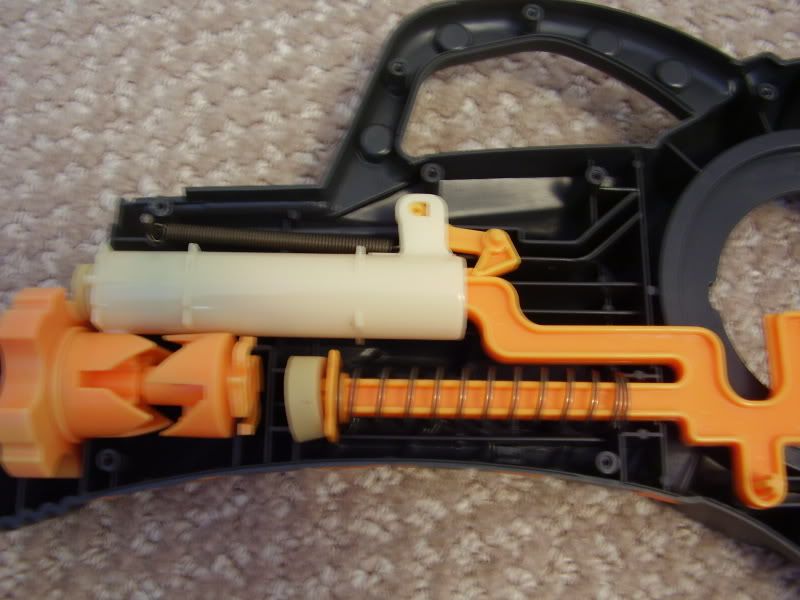 You might need to use your hand to hold it....now imagine putting the shelll back on....lol
Now take out the pluger head piece thats attached to the spring/catch area and etape the plunger head. DO NOT CREATE TOO GOOD OF A SEAL OR ELSE THE PLUNGER WILL MOVE BACK WHEN YOU COCK THE GUN!!(This happened to me). I recomend about 5-7 strips of etape wrapped tightly around the plunger head like so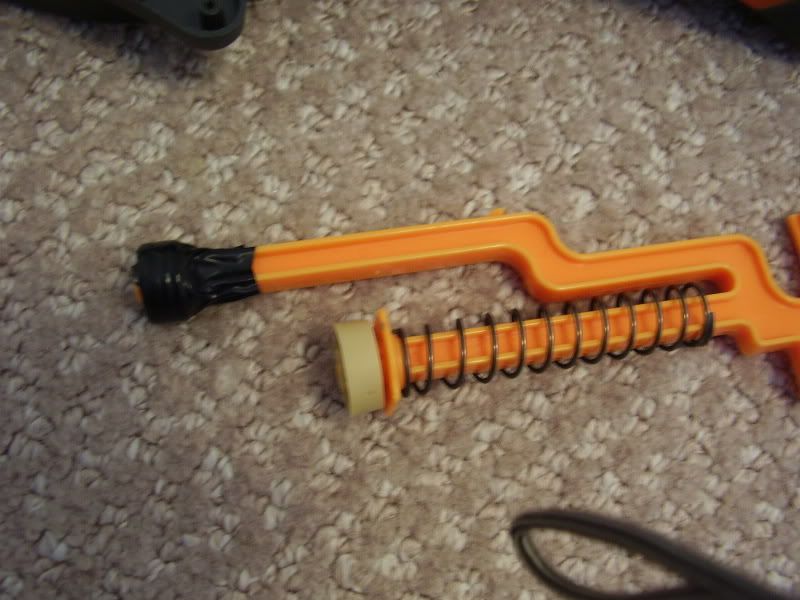 Now you can't really do much to make this thing less loud but I figured I might as well try this. This id the part that creates all of the noise. This part od the mod surprisingly aids the noise a little bit. Take a piece of foam and hotglue it there.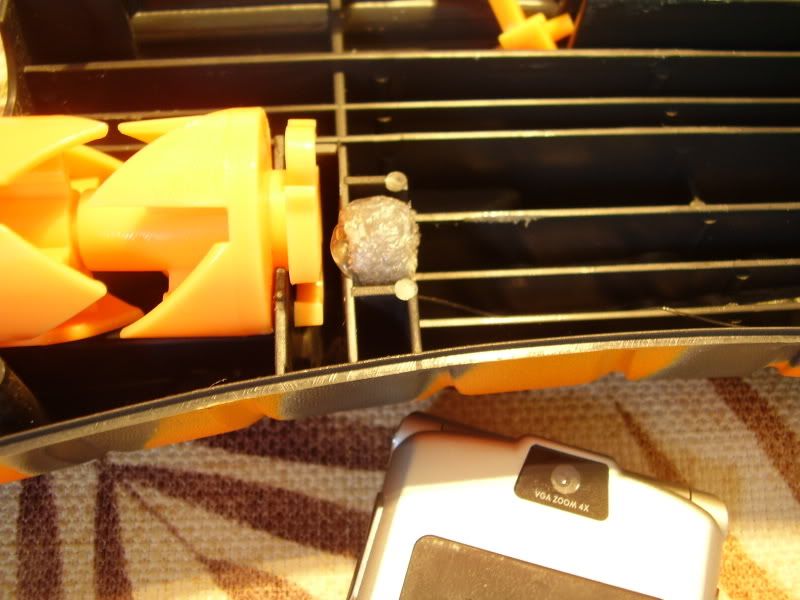 I am certainly not daring enough to do a spring replacement. I'm not even going to explain why, words just can't explain it... But what I did was put some beads of hotglue, on the spring to the piece of internal plastic. This will stop the spring from ratling as much.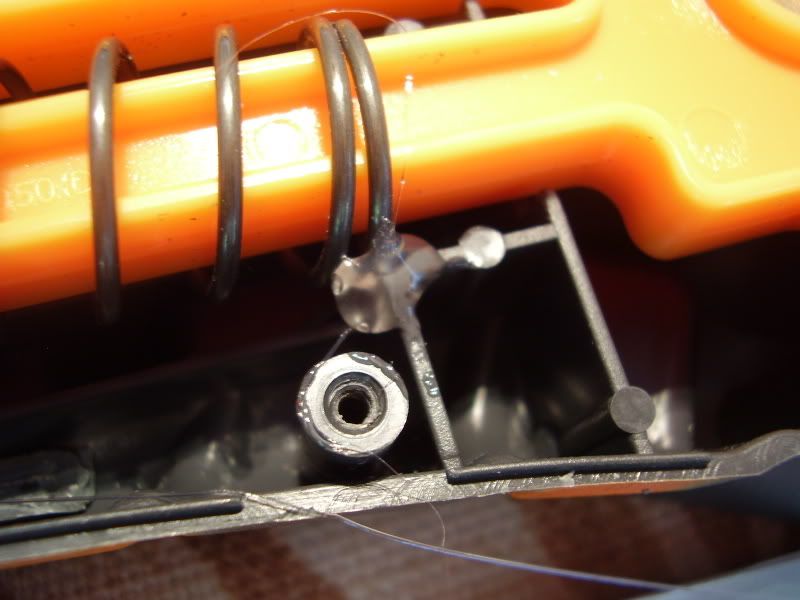 Now lube up these two parts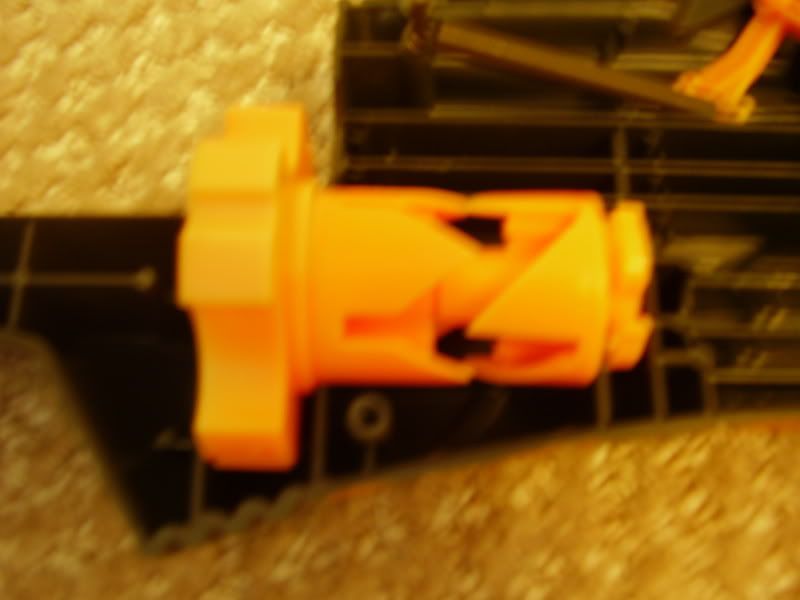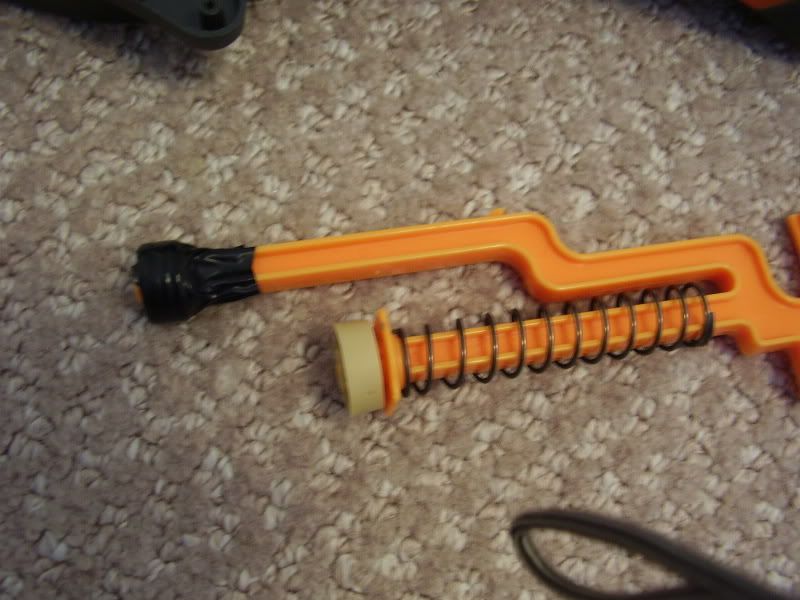 Now here is where you need some luck. Closing up the gun. It took me 22 tries the first time and 17 tries the second time. Now I need to open it up again....
As for ranges- This mod will increase ranges about 5'. I noticed the difference . I also noticed that this gun is more consistent with ranges. This is do to the etape having a better seal and the cocking mech, aligning better. The noise of this gun was also slightly less noisy.
Edited by nerfer34, 02 March 2008 - 09:48 AM.