I usually don't make new threads for a single gun but this one is really funny.
Name: N/a
Range: Like stock tek ten
Ammo: Mega stefans
Type: Sidearm
This is how it looks.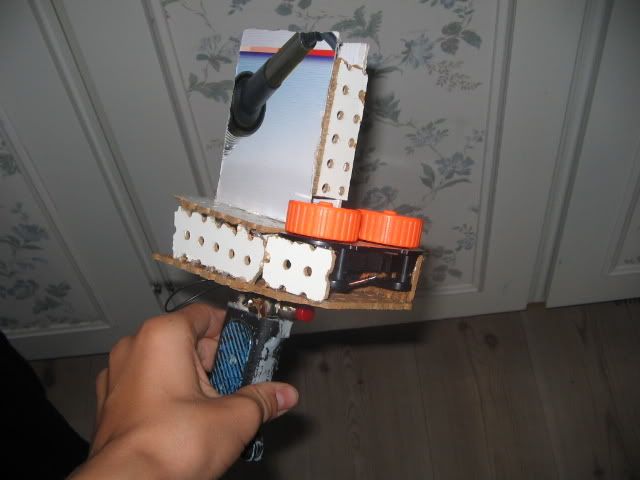 The gun works pretty much as 3dbbq's firewheel but it's much smaller. In the front there are two wheels with motors which are spinning very fast. These are taken from a tommy 20 but can easily be homemade.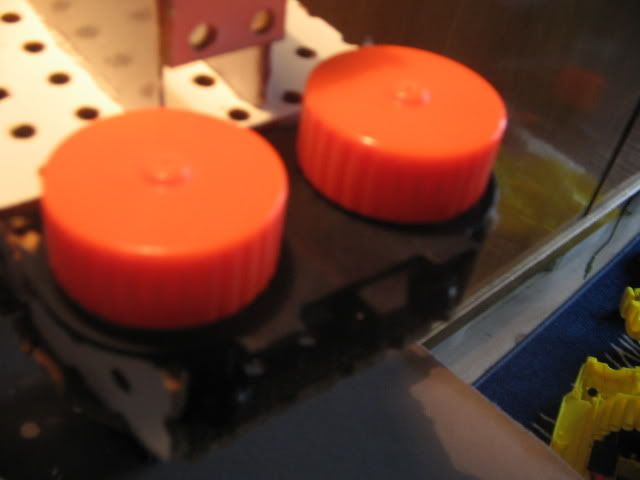 And then there is another motor in the bottom of the magazine which is propelling the darts forward the the spinning wheels.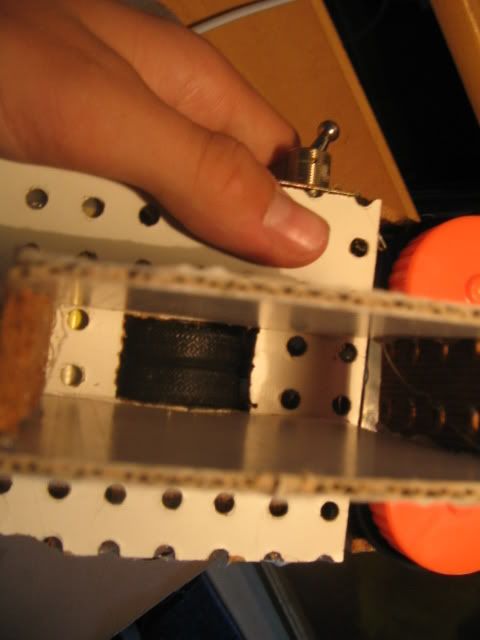 You can see the wheel in the bottom.
And then there is a switch which starts the orange spinning wheels, and a trigger button which starts the black wheel in the bottom of the mag.
The picture is sort of blurry but you can clearly see the red trigger button. And the metal thing above it is the on and off switch for the orange wheels.
And here is the power source.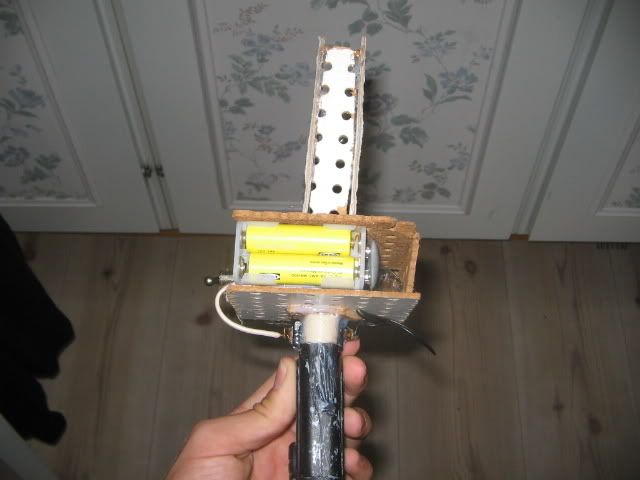 It's four AA batteries.
Additional pictures:
Any questions? Improvement ideas? Anything?