The Cole Breach IS one of the best breachs to come out of the NIC these last years. Can be used on anygun, made for the LS. It can be adapted to use almost any clip designed. And it is simple, fairly. If anyone has SolidWorks, I can PM the actual file to you, but for now, I hope pics work.
The Barrel-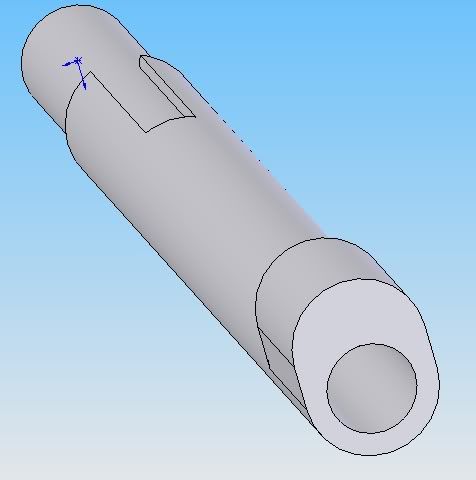 The Reciever (Much more complicated)-
Images available upon request. Simply put, it is a fully contained breach incapable of jamming, that is what the 45 degree arches are for inside the reciever. When the bolt or whatever it is racks the unit, the port comes into the open position and lets the dart in. When it closes, the barrel, in the reciever or not, secures the dart and seals the breach. I plan on making these soon, down to the milimeter with a lathe and other materials. But you can do this with any material, especially brass because it is made to seal and slide on itself.
Edited by General Cole, 03 July 2007 - 01:46 AM.