First off I got this Idea from godzillasoaker65 and Frost Vectron.
All you need is:
A nail
A drill
And A cutting tool
1. Drill a hole that will fit your nail right in the middle of the 2 pieces that originally held the bar in place.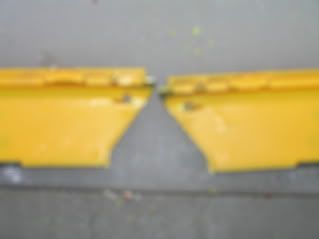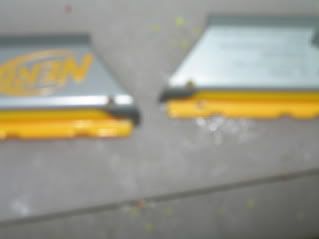 2. Cut the nail so there is ~1/4" of nail on either side of the cocking slide.
3. Re-wind the return spring around the nail.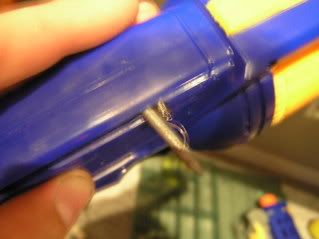 4. Slap it all together and glue it in place. Sand the edges of the nail so you don't cut yourself or someone else.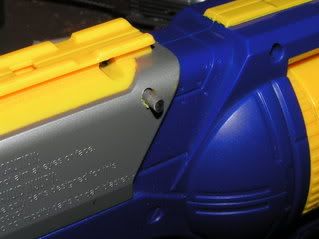 And you're done! Congrats, your mav. works again.