When I first got my firefly and opened it up I noticed this piece:
I thought that this was a pretty cool idea for making a seal with the turret, too bad it really doesn't work. I plugged it up with my thumb and pushed the plunger in. Air was escaping like crazy, it did not make me happy. So, as a nerfer, I cured this problem, by cutting a piece of craft foam and glueing it like so:
And I decided to keep the blue piece in also, two in this case is better than one.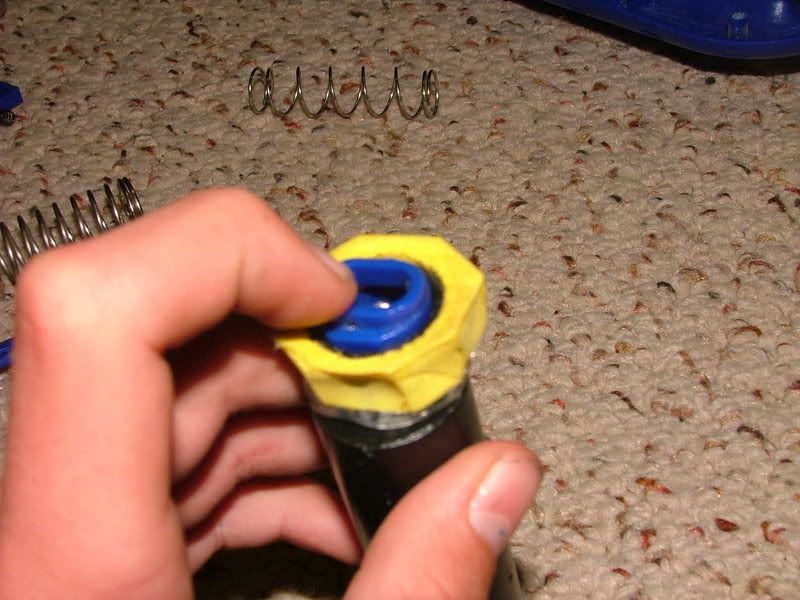 With this new amazing seal, I could now do an effective barrel replacement. I used these barrels:
And here is the final turret: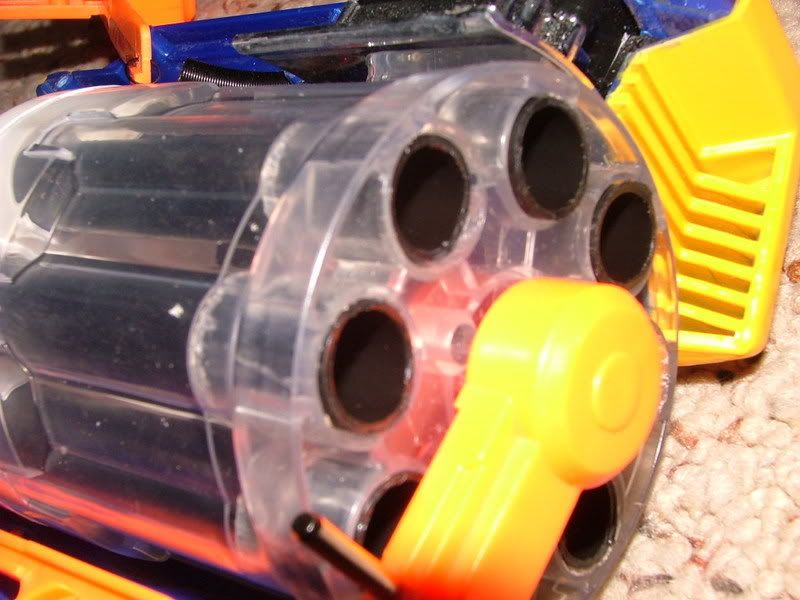 I really like my new firefly, it works well in short-ranged backyard wars, because of it's amazing ROF and increased range.
Comments? Questoins? Suggestions?