Last night I drove to target with some friends. Saw the Rebel Blaster and decided to pick it up. Looks like it could be a prety solid gun. No mods as of yet but I did take some Comparison pictures. Sorry for the shitty quality of the camera.
Comparison to a NF: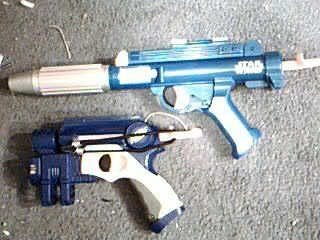 Comparison to a TTG:
(Note: I cut the top little Laser thing off, because it pissed me off.)
Hope this helps you guys. Will be modded soon.
~l337
Edited by l337n3rf3r, 13 June 2007 - 07:56 PM.