Ok, I was boared out of my mind one day and I was messing with my disected NF. I took a look at the plunger head and boy did it take a HUGE beating. It looked like this before: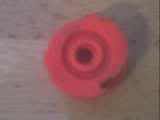 Now it looks like this: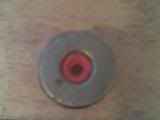 What I did was epoxy on a 5/16" Flat washer on to the plunger head. I did this cause I put in a stronger, harder to cock spring inside. If I remember right, It came in packases of 5 or 6 for I think $1.50? And to date, It has held on. So if your guys plunger heads look like mine, You should do this. If you need any other pictures, I could post more. Just ask.
Edited by nerfboi, 05 June 2007 - 12:04 AM.