Alrite so I was frustrated with LBB's cheap pump and leak problems. So I bought A Sonic Air Bazooka. Right out of the box it was average. But I really liked the feel of the gun. The pump is much better than the LBB's.
I do realize that the LBB has more power than this, so I decided not to go fancy with this, and just do a basic single barrel mod.
Open it up.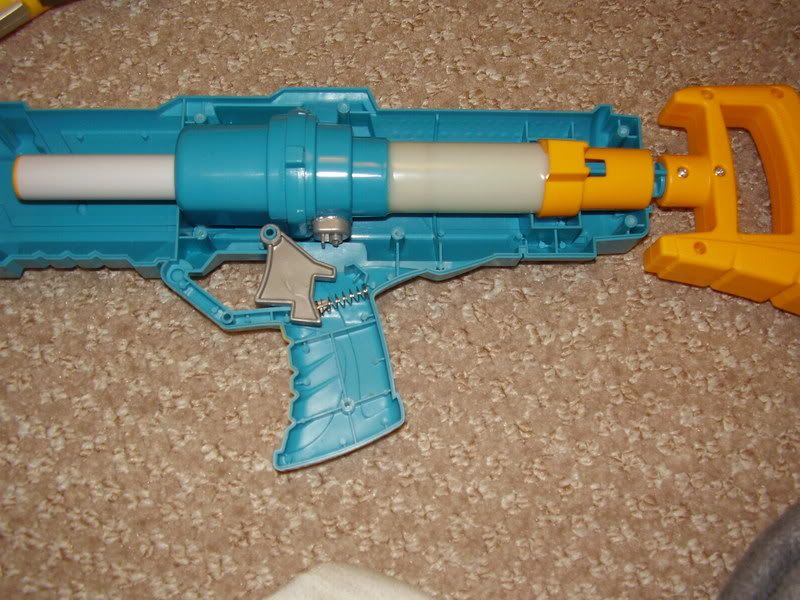 The trigger/valve setup is a little wierd... Here it is when it is fully primed
Here it is after you shot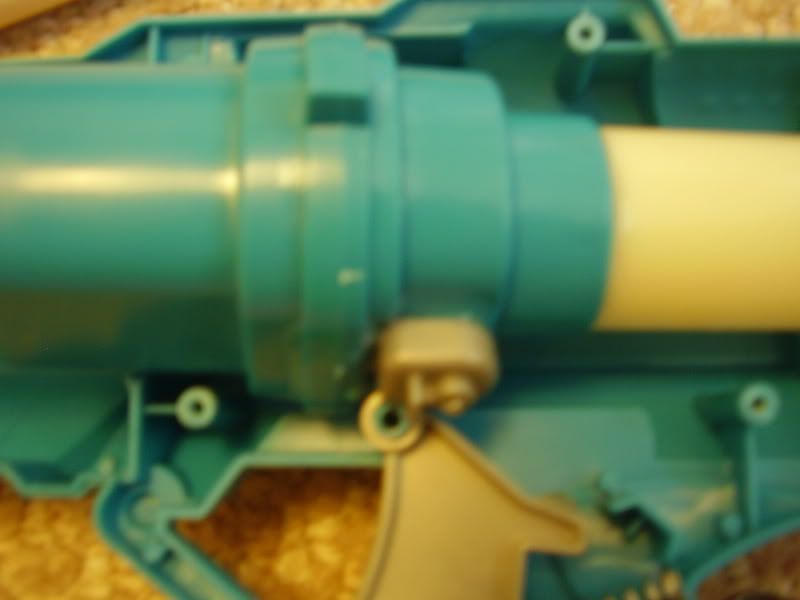 Here is how I improved the trigger by adding a small dab of hot glue.
Now for the pump.... This gun comes with the pump accessible! It's so easy! Just plugging the pump with hot glue. *Leave the outer holes! The gun WILL NOT prime if you plug the outer holes.*
Now for the barrel. I decided to go with a 1/2" PVC coupler, so I can experiment with barrels on this thing and have a quicker reload time. I cut down the stock barrel just enough so the center of the coupler was parallel with the stock barrel. I plumber's Gopped it in to make sure that it is airtight.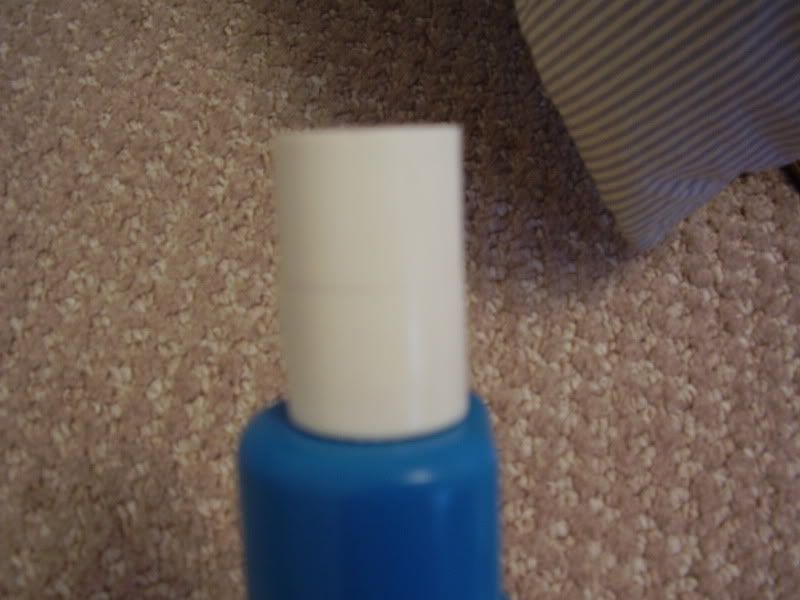 Now this creates a VERY STRONG bond. This coupler isn't going anywhere. But this will not fit completely back into the stock shell. SO take out some wire cutters or a dremel or some cutting utensil and cut off the casing that originally held the stock barrel. YOu need to cut off some of the plastic, since the PVC coupler is larger than the stock barrel.
Put the gun back together.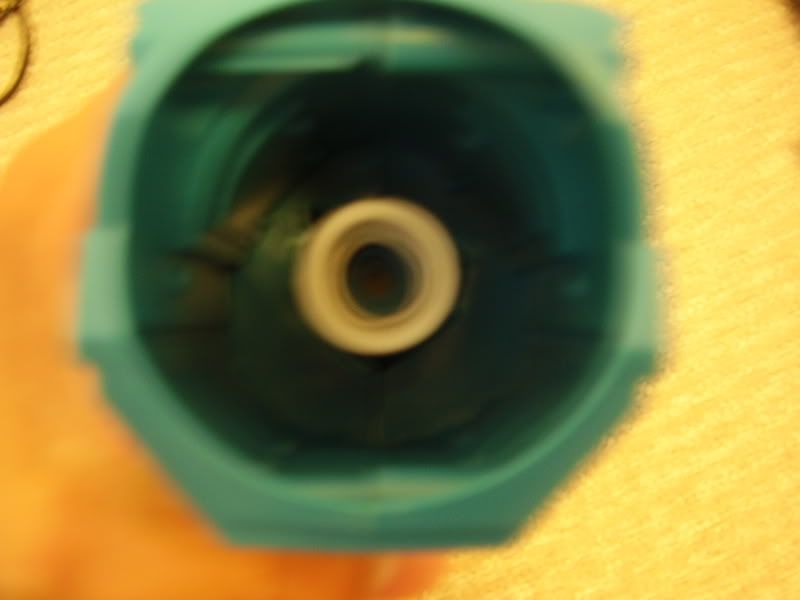 Make some barrels and fire.
This gun gets a little more than an st2k but a little less than a fully functional LBB.
But I will say this.... THIS IS THE MOST ACCURATE GUN I'VE EVER DEALT WITH. It's amazing. I can hit a 1x1 piece of carboard from 80' away every time. The accuracy is due to the way the air releases... It's valve makes just enough air to the dart. I also like how the gun is nice and small. I recomend this thing for its cheap price tag of $10.
Edited by nerfer34, 26 May 2007 - 07:04 AM.