Ok this is my first write-up. Here is the Super Soaker TripleShot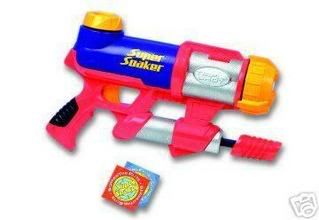 Sorry I don't have the internal pictures before I mooded it. I started this before I joined here. The mod is really easy so don't fret about pictures being taken after I modded it. Ok we open the gun up And cut off that big orange thing, cause we don't need it.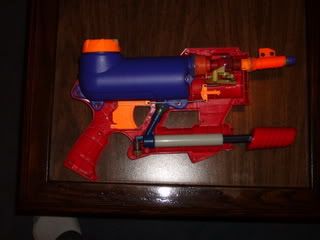 Note the silver thing in front of the pump is super slued in place so you have too carefully cut that off.
Then hot glue the air pump thing too the air tank like this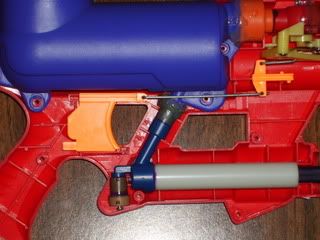 Also hot glue the seem that hooks the valve too the air tank(Sorry for not having the picture of this,but you can see it in the above picture. Now get some sort of barrel that you want, I used my piece of barrel that you take out when you mod the NF and used that.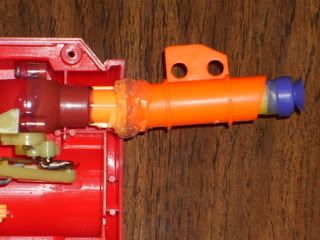 It works really well. Now hot glue the barrel too where the big orange thing was, see above picture.
Now sand/cut out some of the gun casing too make it fit with the hot glue is done drying. Now put it back together and your done. now you have your self and air powered gun that used too be a water gun. Here's what it looks like when your done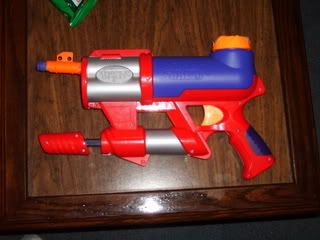 The front now
The ranges are usually 65+ feet with a stefans and about 55-60 with stock darts.
So what did you guys think?