So I wanted a close quarter weapon there was no way I was going to miss with. I thought a six barreled shotgun like weapon would be just the thing. I had read about the power in an LBB so I decided to use this as the base. I have been working on this for a while and I thought I might share it. This is a write up like article if there is any questions I will try to answer them. Sorry for the lack of pictures I already had this mostly completed when I relized I didnít take many pictures.
I still have some painting and a few things I want to try. But so far I am happy. As to ranges about 40 feet for all the darts on 20 pumps. Untill I fix the handel I can't pump it any higher.
Parts:
One 1 1/2 PVC pipe cap.
60ish Inches of 1/2 CPVC (10 in barrels X 6 = 60 inches)
One LBB
Lots of glue.
First take your LLB and promptly disregard the warning about modifying.
Next open up the gun and take out the pump assembly cut off the orange tubing leaving enough to go past the guns internal bracing about Ĺ inch. Then drill a hole in a 1 Ĺ pipe PVC pipe-cap and glue this on the orange rod, making sure you leave enough room so the internals fit back into the gun body. Plug the pump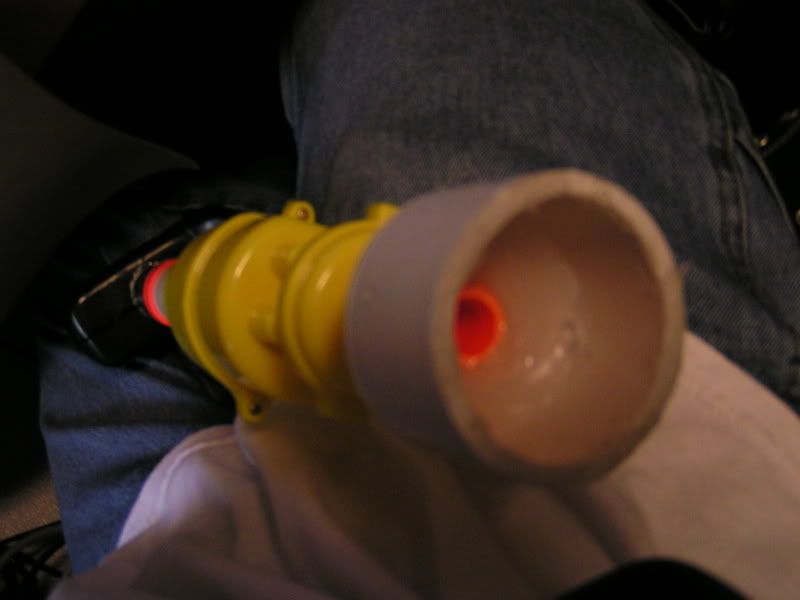 Cut back the gun body as you see fit.
Use a small section of the orange tubing as a brace to arrange your barrels. Make sure to plug the hole in the orange pipe. And all the holes around it. (or all this will do is make a loud whoosh and do nothing else.
Then sand down the cap enough so that the pipes fit in the cap. Then seal off the barrels to the cap there will be some need to seal because it has little triangular holes that let air out.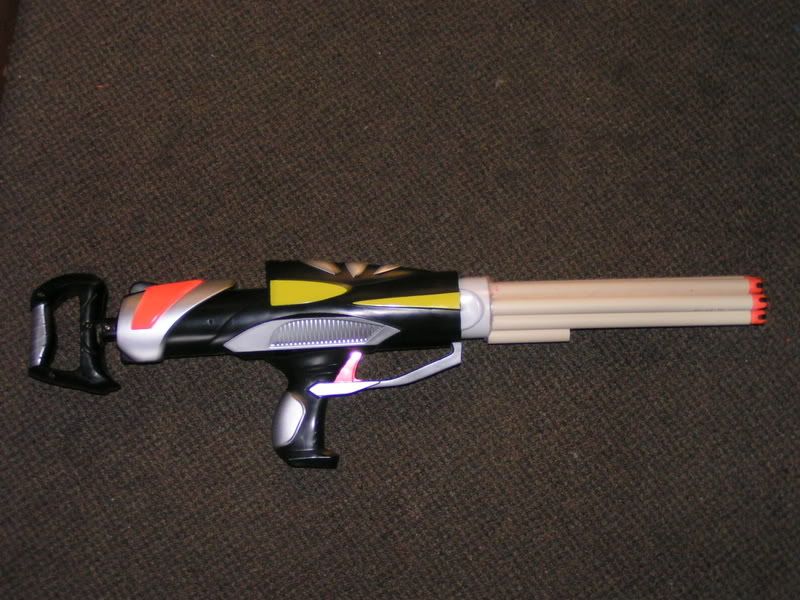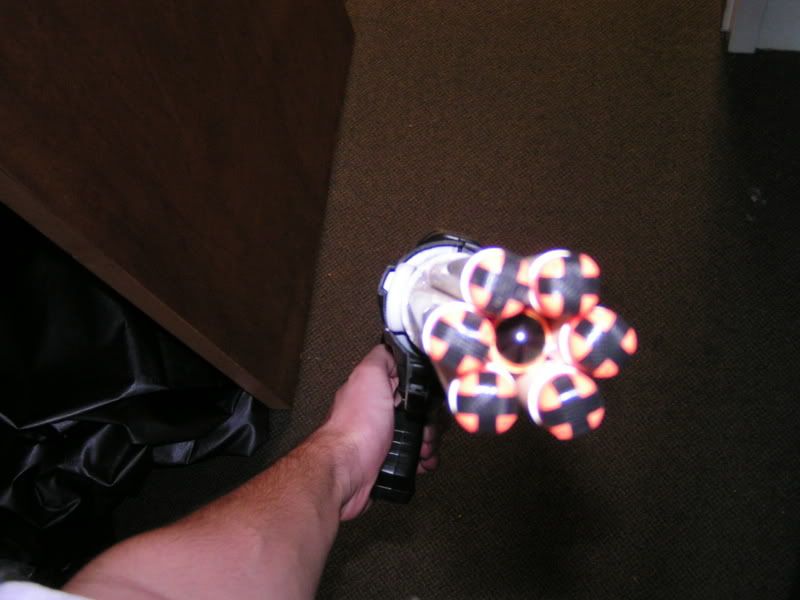 Pump 20+ times and let her fly. (Twenty seems to be around the minium ammount needed.)
------------------------------------------
Well what do you think.
Edited by Z-man12, 02 May 2007 - 07:38 PM.