I Haven't seen anyone with much of a DoubleShot Write-up minus shell mods and tricksleeve's. Since no one post's Mod Write-Up's anymore, here it is.
Renegade's Double Shot Mod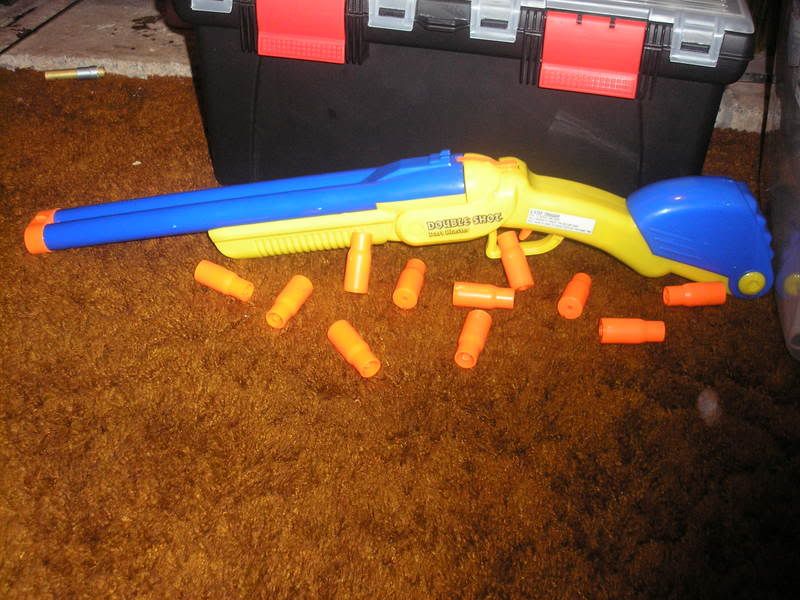 Here we have a stock DoubleShot. All of mine have been horrible stock. This is mainly because of the large "barrel." The darts usually bounce off the sides and get stuck, or barely leave the barrel. To remedy this, we'll be sawing off most of the barrel. And then Putting CPVC in the shells for a tighter fit. This allows for the shells to still eject even after being modded.
Step One: Use a hacksaw and saw off your barrels as short as you would like. I cut them right inline with the yellow fore grip.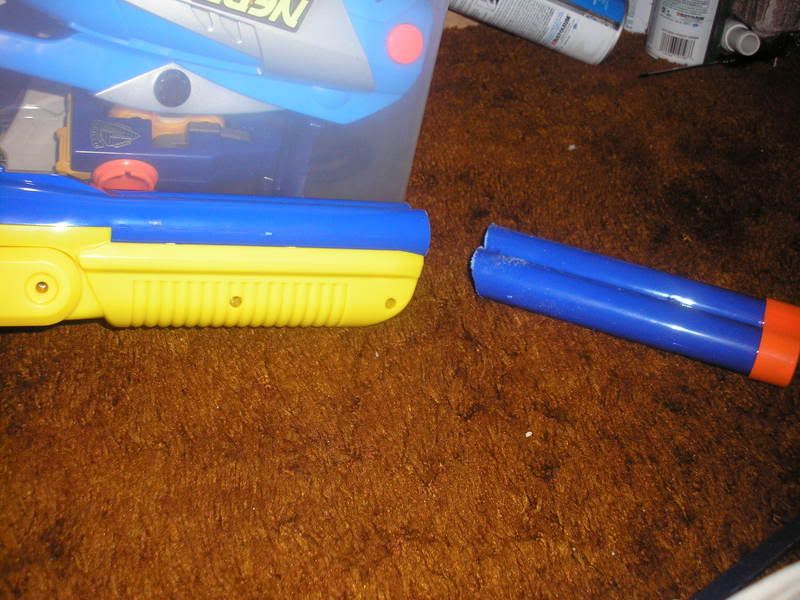 Step Two: My DS Didn't let shells eject just by flipping it down with one hand so I took out a little piece that gives it some friction and clicks when it is bent. It is the entire small spring and plastic lever. I used a screwdriver and pried it out.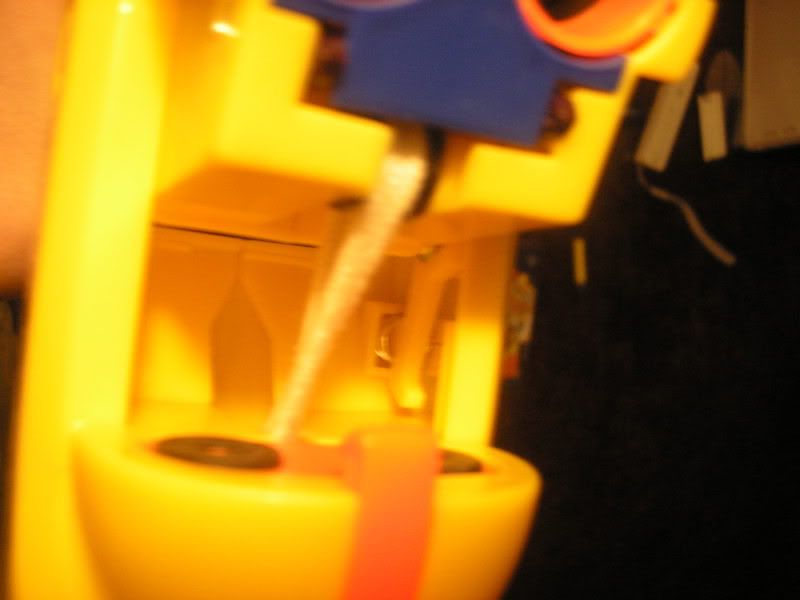 Step Three: We're pretty much done with the main gun for now. The next step involves the shells. Cut the shells just below where it dips and gets smaller. CPVC should fit right inside. I cut my CPVC to 2 inches. This kept it near the original shells, although longer lengths could be used but the shells may not eject properly. Use hot glue to seal it. Make the glue nice and close to the shell so none hangs over.
OPTIONAL: I did not see any noticeable range increase from the following step. Although it
should
give a slight increase.
Step Four: Use a drill to make the hole in the back of the shells a little bit larger. DO NOT make it larger than the small plastic circle protruding out of the shell. This makes the seal.
Step Five: I decided to cut the trigger guard as I felt it got in the way of my fingers. It may not be the same for you.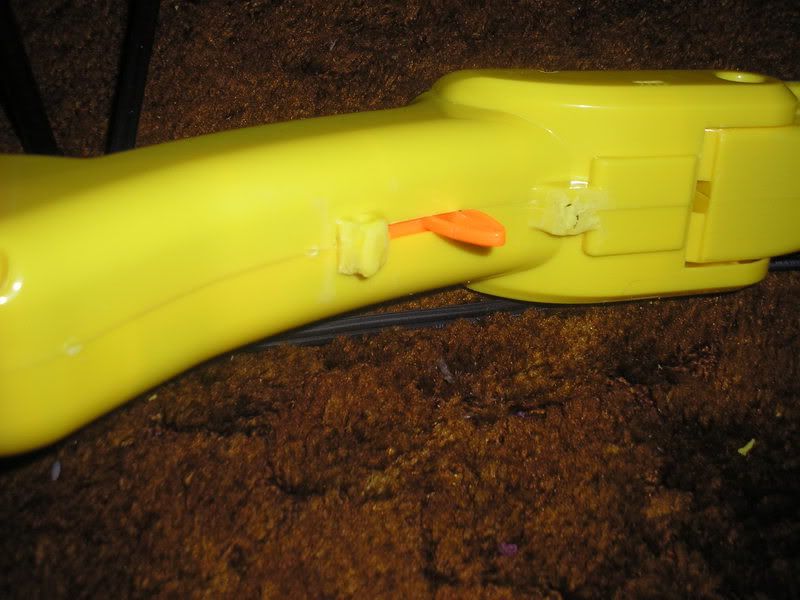 And now we have a modded DoubleShot. It's more compact, can shoot farther, and can now shoot stefans. I put some e tape on the handle for comfort.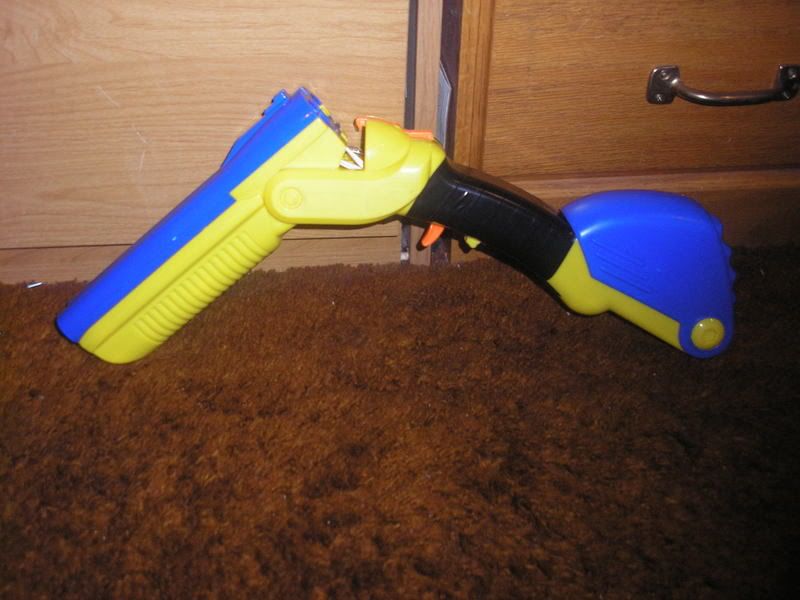 Ranges are at least 40 feet. I'll do some more accurate range tests later.