OK here is my LBB.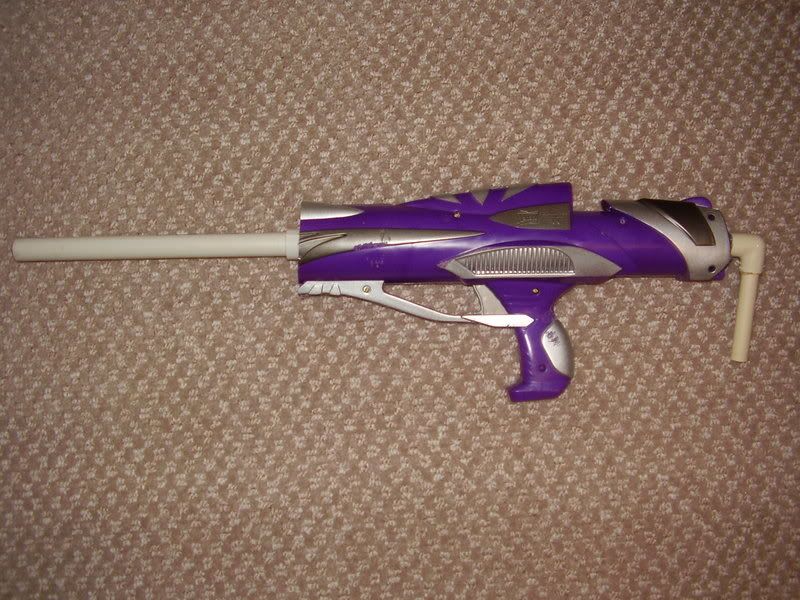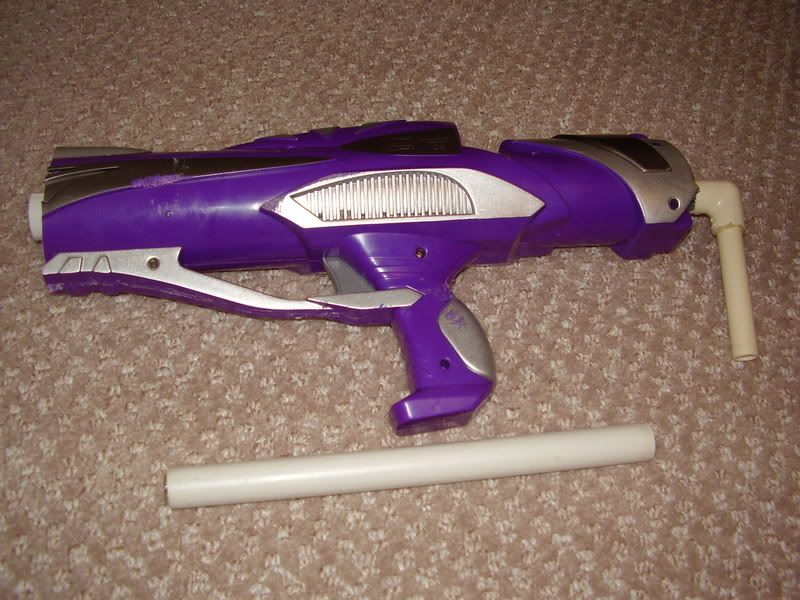 A few mods to it, 1/2" PVC coupler 11 inch PETG barrel nested in it, pump plugged just like carrtoon did
HERE
, and added my own little handle, since mine broke.
I am NOT getting good range at all. I know my barrel is PETG and should switch over to brass for this gun but that isn't the problem.
The air output it WEAk on this gun. It's like a NF.
I don't know what to do.
ANy suggestions?
Edited by nerfer34, 02 April 2007 - 04:56 PM.