I've been in to Nerf for 2 years now. I've been a member of NH for almost 2 years.
During those almost 2 years, I have filled the boards with dumb noobish questions, and contributed almost nothing.
Today that changes.
I give you my first mod write-up.
The Lanard "Really Shitty When it's Stock" Triple Shot.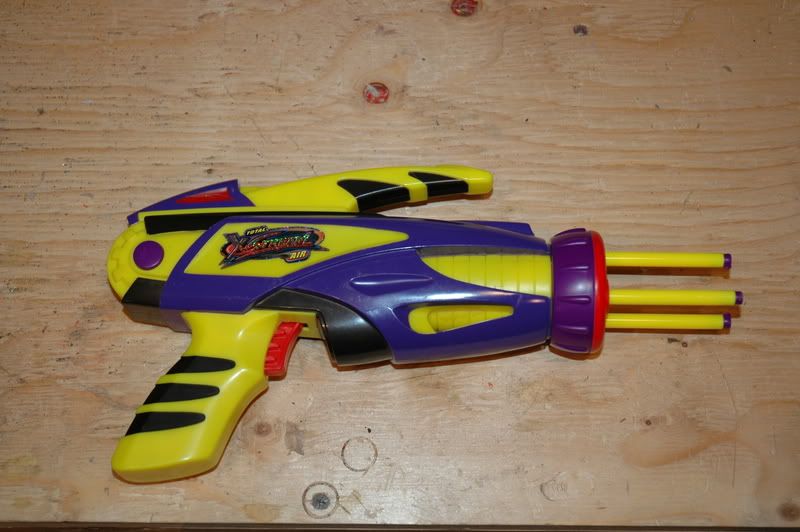 I picked this spring gun up during a trip to Value Village for $2 CAD, it even came with one of the stock megas. So naturally, the first thing I did with it was perform a stock range test. This is where it got its nickname. Cock the gun, pull the trigger, watch the dart flail through the air and land 5' in fron of you. By now I'm pumped because I might be able to turn the Lanard "Really Shitty When it's Stock" Triple Shot in to the Lanard "Not so shitty when it's modded" Triple Shot.
Let's get started.
For this mod, you will need:
-Phillips Scrwdriver
-Dremel with grinding attachment
-Goop/Epoxy
-Hotglue
-9" of 17/32 Brass Tubing
First thing we do is take out all the screws. Take them out, but don't try to pull the gun open, it's closed internally somewhere and I didn't feel like breaking anything. Besides, the only thing we'll be working on is the turret. All the air restrictors are in the turret, and we're not doing a spring swap. Pry the front of the gun open just enough to pull out the turret, let the gun snap shut, and put it aside. We won't be needing it until the end.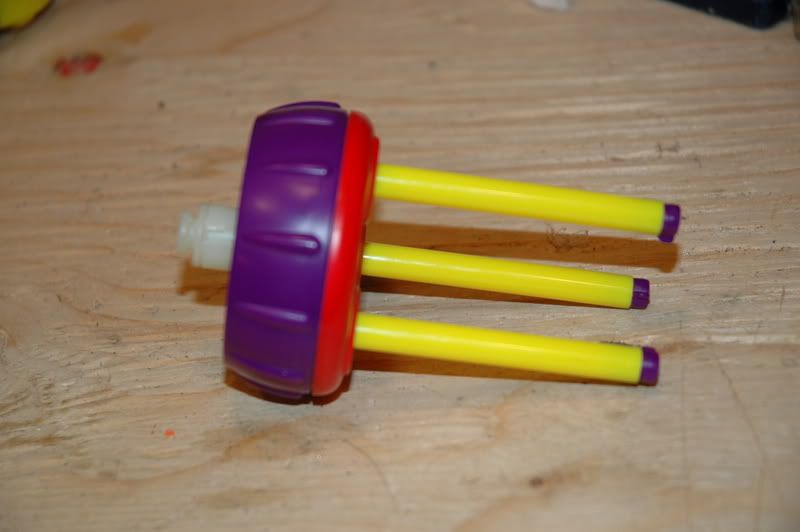 Here's what we'll be working on today.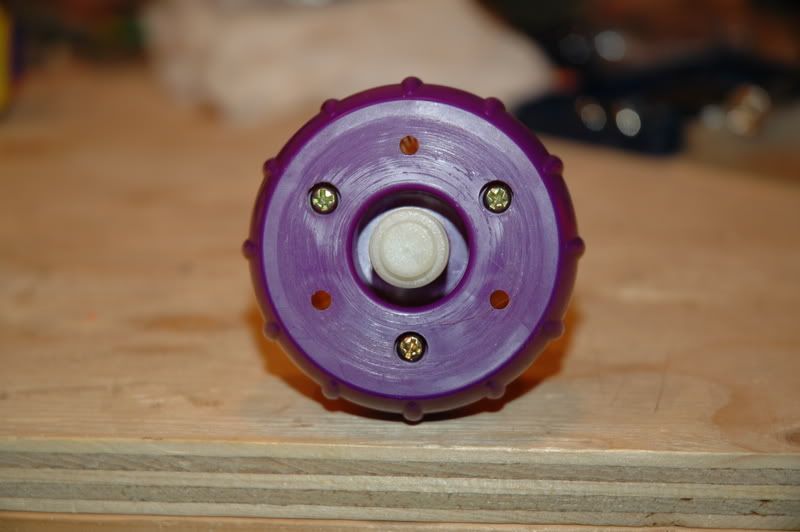 See those three screws? Take them out, but don't lose them.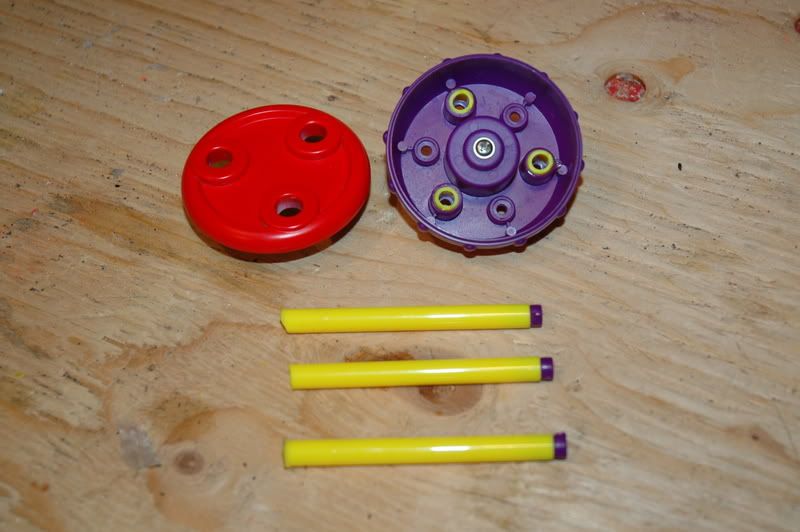 Now you should be able to take the red "cap" off. Do that now.
Next you need to snap the yellow "barrels off. You can get rid of the barrels, but we'll be needing the rest of the turret later.
Now Dremel/Sand/Grind the yellow barrel stubs down.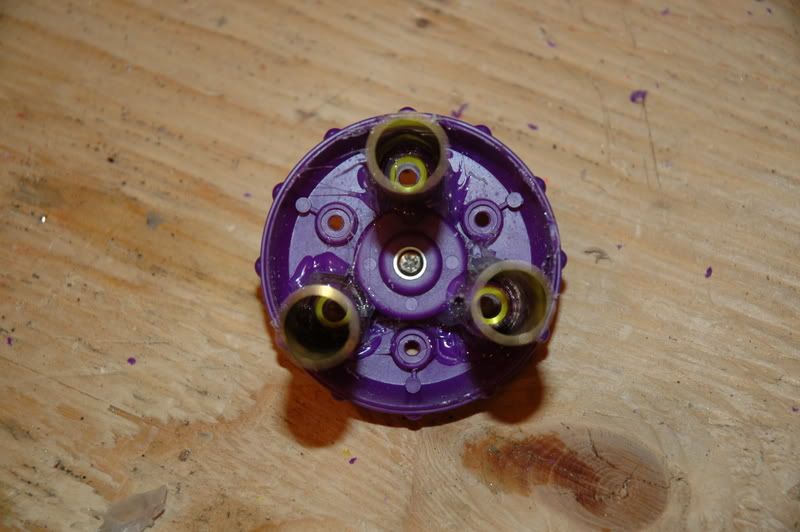 Now slap you barrels on there over top of what's left of the stubs. I used 3" of 17/32" brass for my barrels. They fit my darts great for spring guns. Glue/Goop/Epoxy them to make a good seal.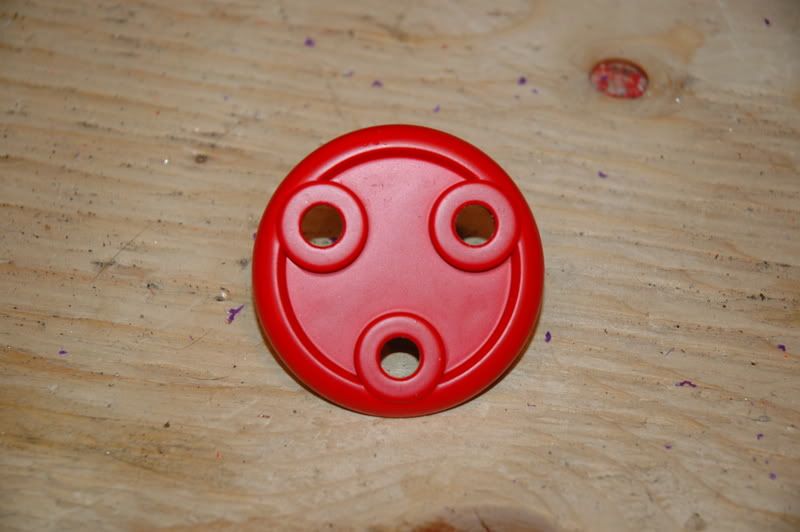 See this red turret cap?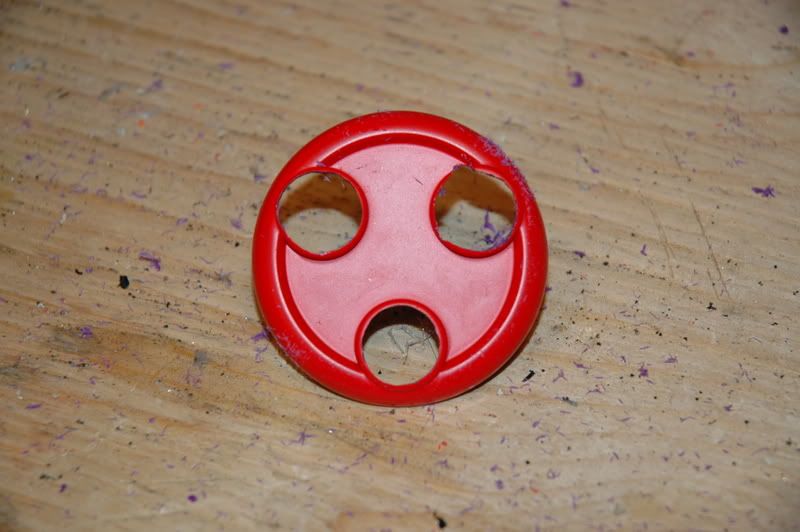 Make it look like this with a dremel. The holes should be big enough for you barrels to fit through, but small enough to still support your barrels. Now re-assemble the turret (don't forget the screws!!!) and put a bead of glue around each barrel where it pokes out of the red "cap" to keep them straight and attached.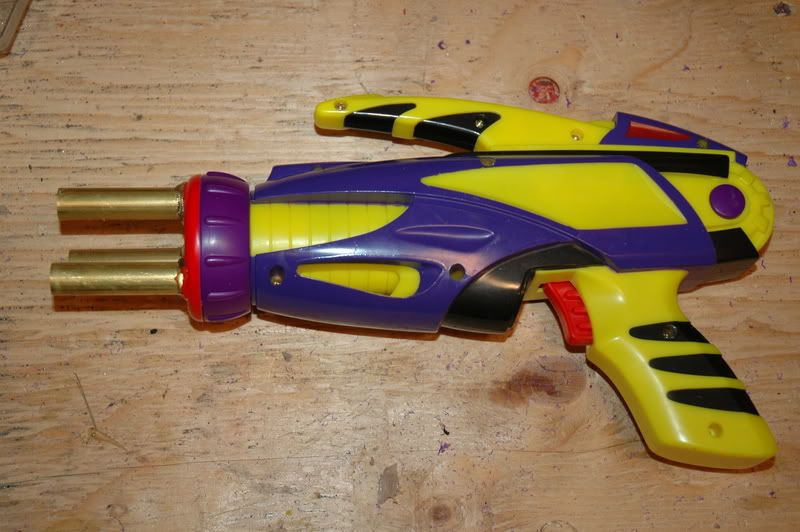 Now re-assemble the gun. Put the turret back in the same way you got it out, by prying the front of the gun open just a little bit. Screw the gun back together.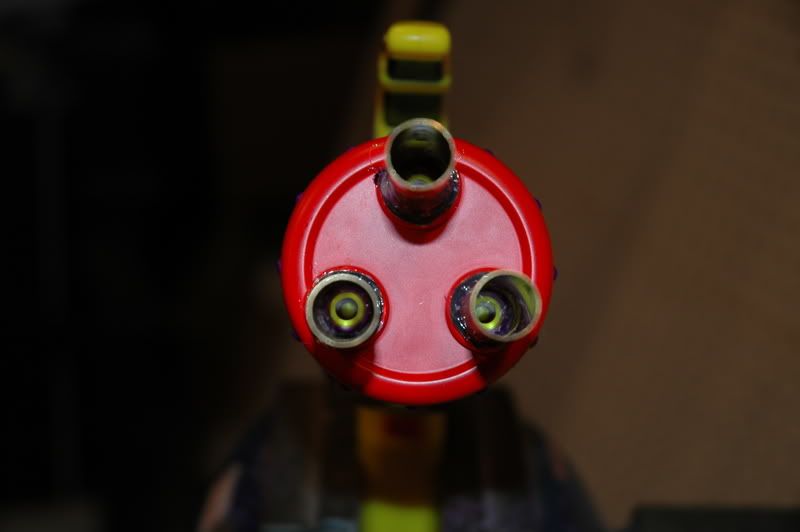 Here's what the front of your gun should look like.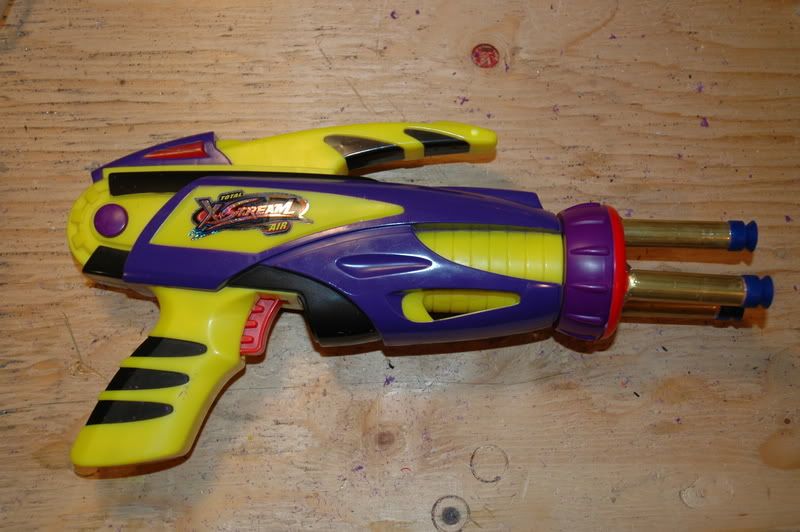 Here's the finished product.
It snowed and was generally shitty the day after I finished this mod (last November), so no definite ranges yet. From some testing inside my house, it looks as if it will be good for about 45' to 50'. Darts used were 2" stefans with 1/4" slingshot ammo. I'll have them up as soon as possible.
I thoroughly enjoyed making this gun "not so shitty", and I hope my write-up is helpful to others.
We don't have a mod for this gun in the directory so maybe Forsaken_Angel24 could add it. That'd be cool.
Any comments on how i could improve my next write-up would be greatly appreciated.
Now go shoot foamy things at people.
Edited by Lukeinator, 17 March 2007 - 12:50 AM.