Ok, so grab your NF and open it up. In this mod I "PPKed" it by cutting off the ammo holders and the light.
I am using a strong Home Depot spring, so I want a little reinforcement.
To deaden the sound a little bit I used this stuff called "Great Stuff", it is foam insulation that you spray on stuff.
The stuff really expands so you need to clean it up a bit after application.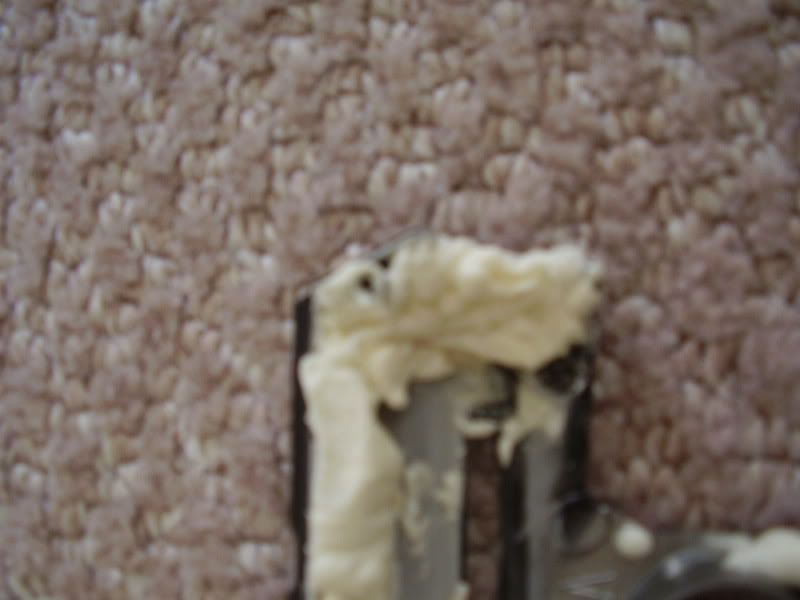 Then I added brass ammo holders to where the batteries used to be.
Then I took the little orange circular piece to the plunger head and glued on a 1 inch piece of 17/32" brass. This piece of brass will act as a coupler for 9/16" brass barrels.
I used gorilla glue, which I highly recomend because it fills up the extra space too.
Here is the pluger tube with a 9/16" barrel over the 17/32" brass.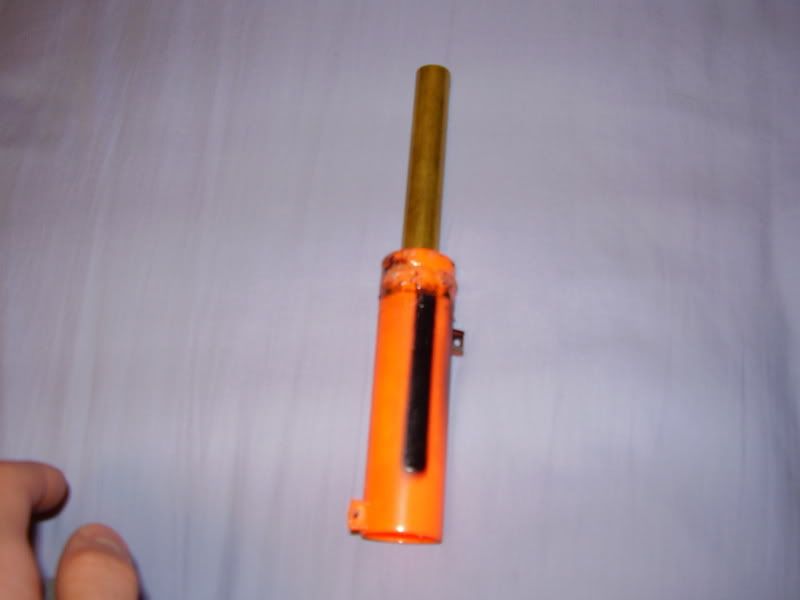 Here is the stronger spring I am talking about. Here it is compared to the grey/green NF spring and the blue/yellow NF sping.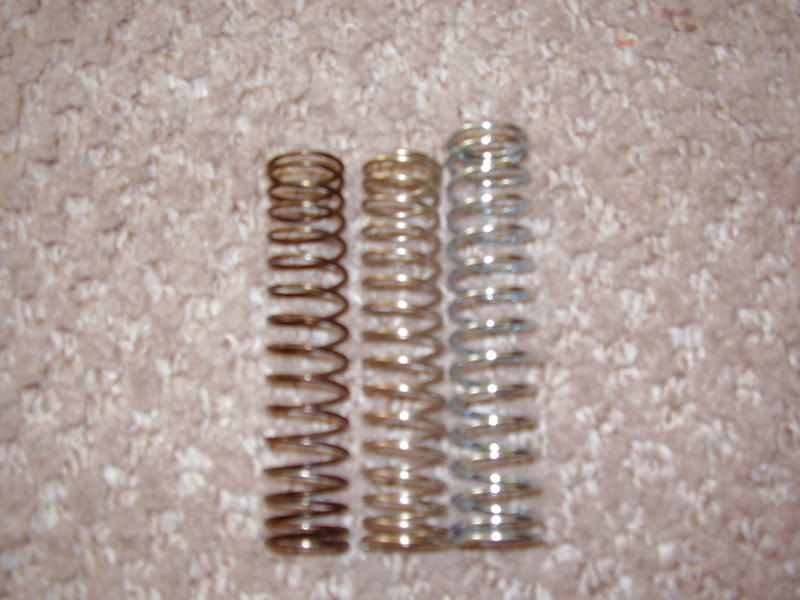 I also had an extra O-ring and put that on, too.
Here is the completed plunger shaft.
Now simply reassemble the gun and you're good to go. Reassembling can be a little tricky because of how strong the industrial spring is, so I recomend getting someone to help you.
Now you have an interchangable barrel system for 9/16" brass! This gun also vacuum loads itself becasue of how the brass has so little friction.
The reload time is great!
Here is the final product.