I love Captain Slug's mine idea but I'm looking for something used in combat.
I am using Captain Slug's rubber band concept for this.
My idea is a "hand grenade"
I have been working on it all through out today.
I can almost say that it works. It definitly works but I'm unsure on how it works under different stresses of rubber bands. My prototype isn't complete yet but here is the basic concept. This is a REALLY REALLY bad picture but I'm sure you can understand the concept. There are 2 red posts on each side and they are parrallel to each other. The bottom left pic kind of explains that.
The gray are the stefans
The green are the rubber bands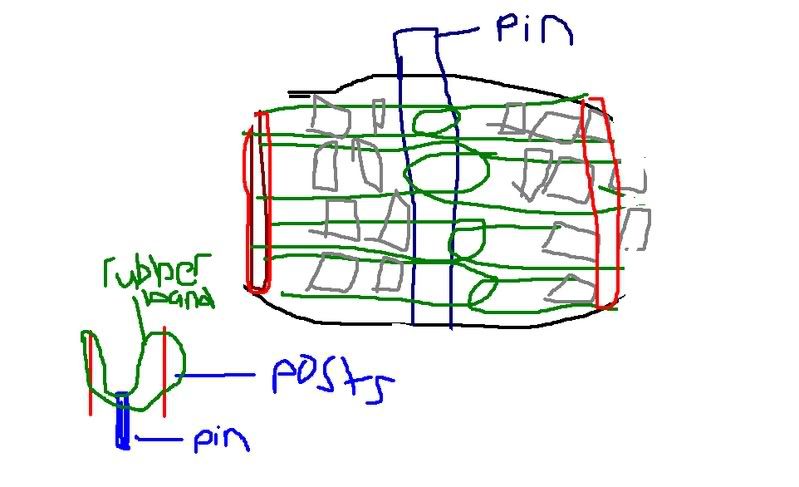 EDIT- I am using 7 rubber bands on each side and the darts are flying around 15'.
Now just to get the timing of the pin pull precise...
Edited by nerfer34, 25 February 2007 - 11:15 AM.