I just got a Magstrike yesterday and immediately became pissed off at that annoying little wheel mech that keeps you from depressing the trigger unless a clip is loaded. I opened the gun up to band the bladder, plug up the little hole on the rubber seal sitting on the piston head and see what I could do about removing the wheel mech. I also had another idea while poking around the innards and noticing that the trigger is about 1/4" away from the pin. This was a little irritating to me so I decided to see what could be done about it. This is what I did:
Materials
Magstrike
Phillipshead screwdriver
Hot glue
Balsa
Procedure
First, I had to decide on what materials could be used for the hair trigger mod. I decided on balsa because it's thin, easy to work with and adheres well to just about anything with hot glue. I proceeded to cut two pieces, each about 3/4" long and 1/4" wide, with an exacto: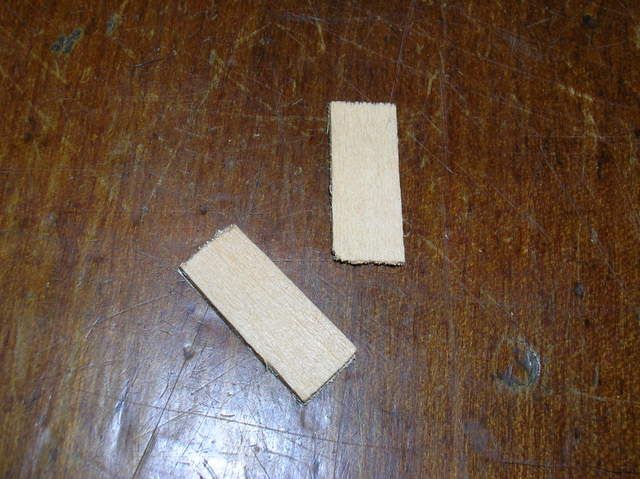 I glued them together, sandwiching the hot glue in between, and then putting a bit around the outside to keep them together tightly.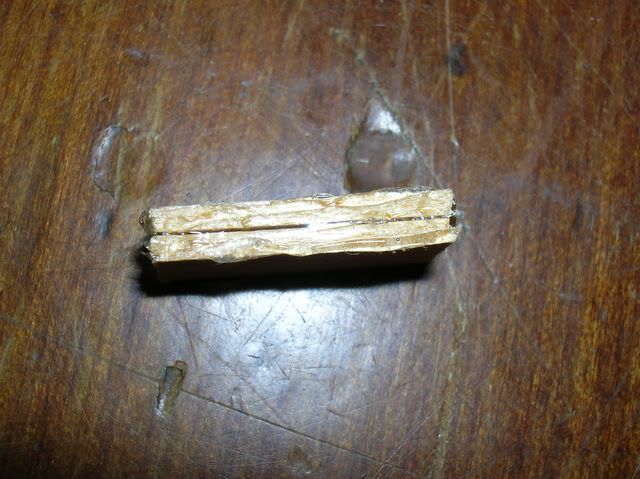 Now, unscrew the trigger to make it easier to work with, and glue that slab of balsa on the part of the trigger that pushes the pin down. Get it nice and tight, but be sure not to get any glue on any of the internals.
Stick the trigger back in place and it should look like this: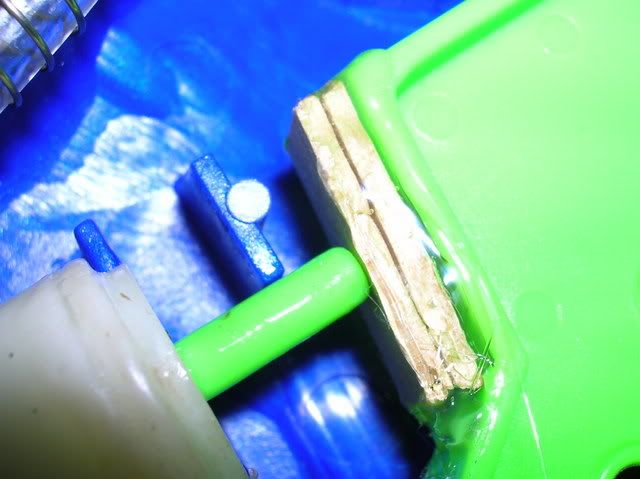 Now that that's done, here's the little wheel mech we're removing: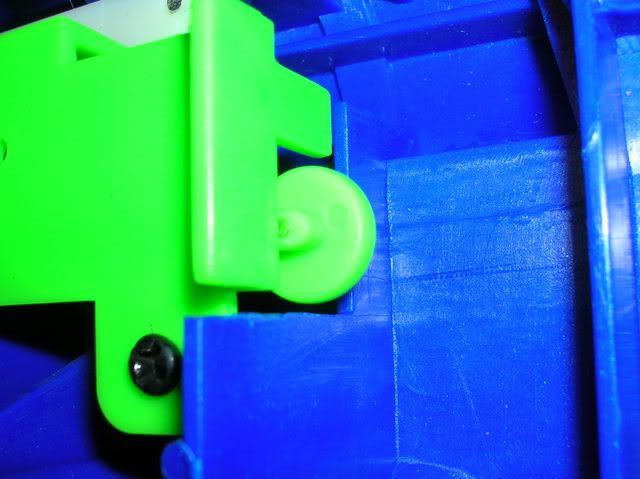 And here's the part of it that is connected to the wheel that interferes with the movement of the trigger (notice the square structure behind the piece of plastic jutting out the side of the trigger, which blocks it):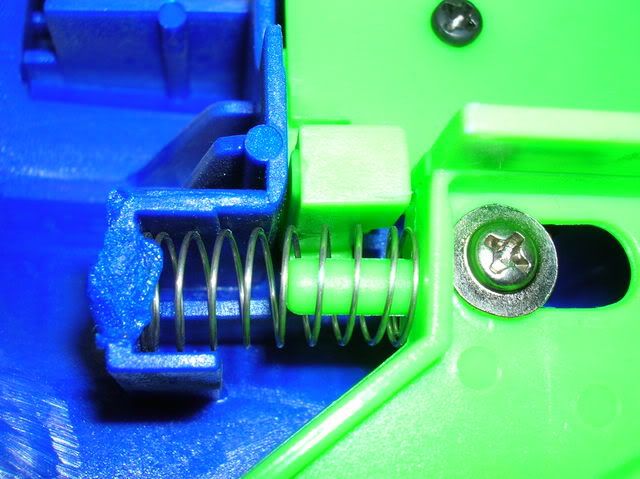 This video shows how it actually works.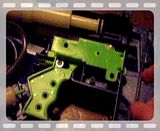 Unscrew that whole housing that covers up the guts of the wheel mech and you're left with this: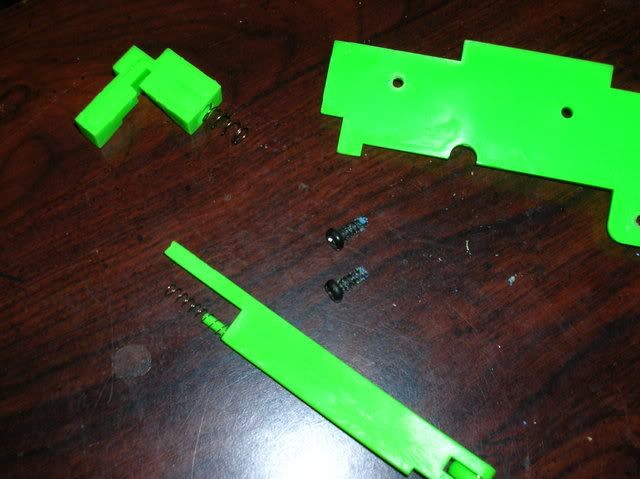 And the freed up trigger: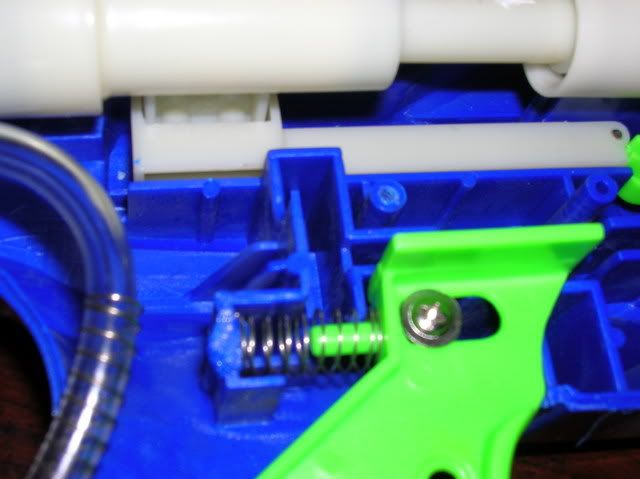 And here's how easy it is to depress the trigger with and without a cilp after these mods are done.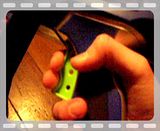 So far I haven't run into any problems with the gun from doing these two things, so I highly recommend them. Post away with any questions, comments or criticisms you have.
I hope you've enjoyed another (rare) mod by me.