Hello again, the title says it all. My crossbow isn't performing like it should. The barrel has been relocated, where most people relocate theirs. It has a piece of 17/32" brass hot glued right on the plunger. It has been banded many times. The spring has been replaced with that of the Defender T3.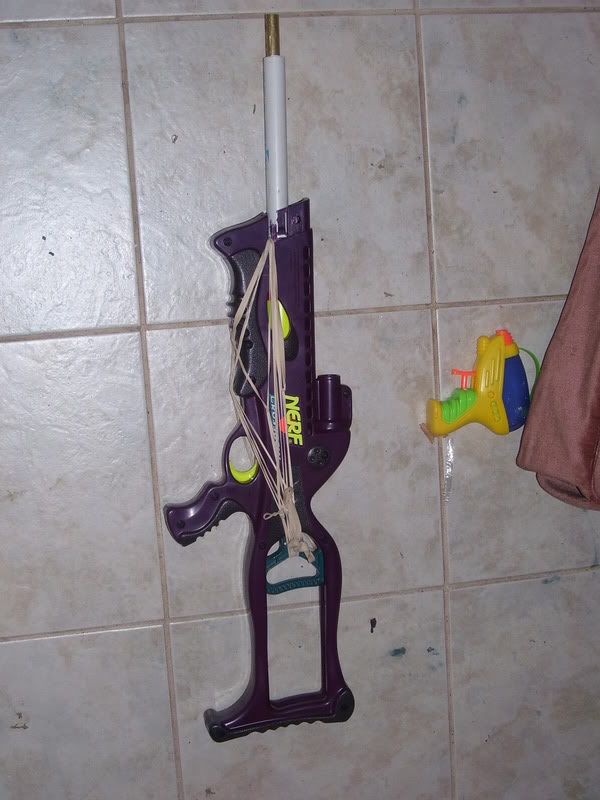 There is a 1/2" PVC coupler and 1/2" pvc for support. I have no idea why this happens. If anyone can help in any way please comment. Later I will be posting a corresponding video to go with the poor ranges.
Heres the Video:
Edited by l337n3rf3r, 24 December 2006 - 12:05 AM.