I finished my ghetto BBMG today. If you don't know what they are their homemade guns that shoot bbs at a high rate of speed. Their are two types of BBMG's, clod and vortex. Mine is a cloud since it's easier to make. Here's a link to more info on these because I don't want to spend an hour typing it out myself.
http://www.spudfiles...=BB_machine_gun
The cloud chamber is a small nutmeg container. It can hold about 200 beads, since I don't have any metal or airsoft bbs, I used regular beads from the craft section. The barrel is just a straw. The air source is a fire extinguisher. It holds like a P90 and has the same handle like one I guess. It's small but powerful for it's size. Sadly, the bbs go about 70 ft. and then start taking sharp curve's every which way. I'm guessing it gets about 20-35 beads per second.
Since the fire extinguisher has a special nozzle, I can get about 7 full seconds of airflow on a single charge, that's enough to empty the chamber.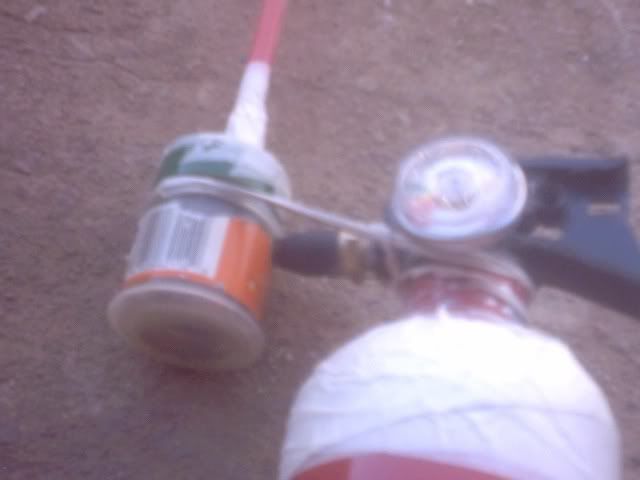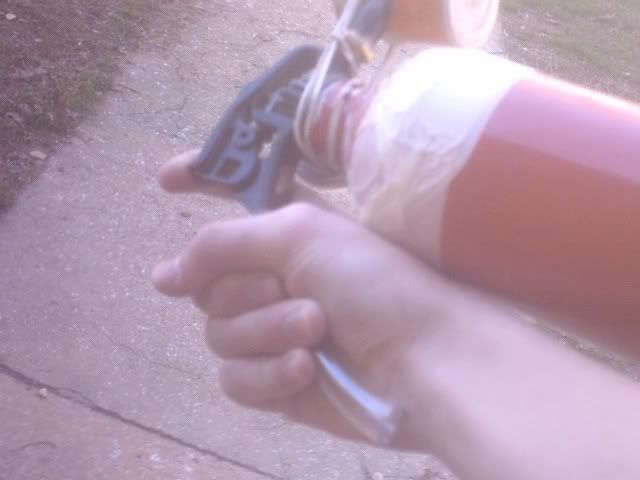 Here's a video of where I shred paper to bits, remember, it's only paper so It was a pretty weak target.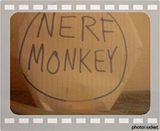 (Click the image/video to go to the link)
I still had about half a chamber left of bbs and only used some of the air up. Here's how many bbs went into the target.