Here is the modification you should to do to your X-bow. It doesn't have all of the barrels, but you can make your own depending on your darts. Here is the Bow itself in it most current picture (not updated)-
That is the bow on the bottom, and the barrells above the gun. First off buy these-
Buy one 1/2 in male PVC coupler and as many 1/2 in female PVC couplers as you want. You should have a crossbow. Open it up and take out the yellow tubing with the spring in it. It really limits your ability to fire by limiting your airflow. Then take the existing barrel and keep it, there are many uses for it.
Forget about the female couplers for now. Cut a 1 inch piece of PVC and make it as flat as you can. Stick it in the coupler and use a small hammer and lots of soft hits to get it all the way in there. Then take that free end of PVC and put it on the end of the plunger (large yellow tank thing). I used hot glue and copious amounts of E-Tape, but you can use Epoxy or Marine Epoxy if that doesn't work for you. Your coupler is probably different from mine, so when you attach your PVC/Coupler combination it should stop at the lip of the Crossbow's shell. If you haven't already dremeled out the case do so now. Just cut down the shell until the coupler fits in easily. Do this to both halves of the shell.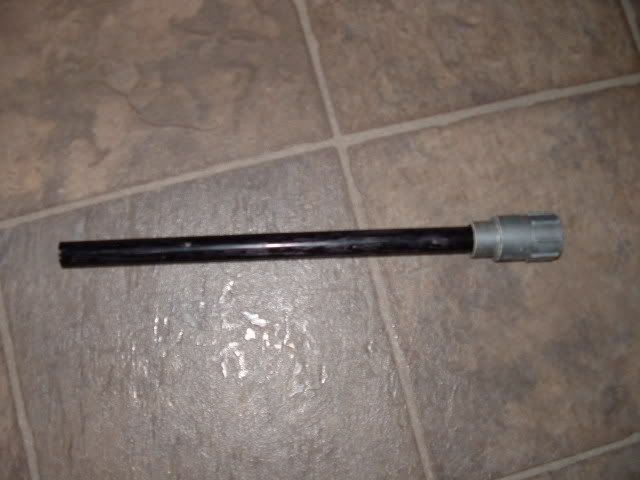 Now if you want to replace the spring of the Crossbow with the spring from a DT3 Arrow Shooter. The gun will not need any reinforcement for this. Now that the internal work is done we will move on to the barrels.
For a CPVC Barrel (Las Cruces has no brass) take your female coupler and put in a CPVC to CPVC coupler and hot glue the CPVC coupler into the female coupler. Make sure this stays, it is permanent. Take an 11inch piece of CPVC and place it in the CPVC coupler. This is where you load the dart.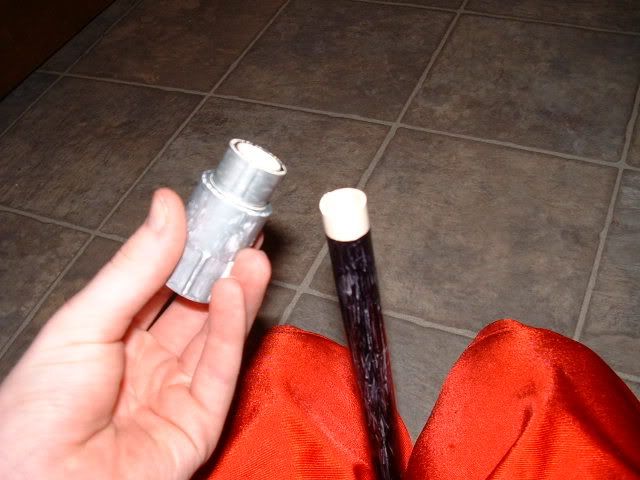 That is the finished CPVC barrel. This is how you load the barrel-
I have lots of barrels now. I currently have a barrel for-
Larger Micros (Sch. 80 PVC)
Stock Micros (Crayolas nested in PVC)
Smaller Micros (Crayla nested in a Glue Stick Body)
Normal Micros (CPVC)
CDTS (Converted Dart Tag Stefans) (Sch. 80 Nipple Piping)
Megas (PVC)
Nested Megas (Glue Stick Body)
Aggro's (1/2 in Female Coupler
Nanos (3/8 inch Steel piping nested in a crayola nested in Glue Stick Body)
Micros Nested (LBB front section barrel with PVC epoxied on)
Now go and try to make your own barrells. It is fairly easy. This system rules over a coupler becasue it allows you to switch out ammo fast and in a jam. Enjoy!
You can do this with any high powered gun, LBB, X-bow, LSB, and I think and AT2K.
-Cole-
And yes, I am still getting out of Nerf. I did this in my one month of free time and posted it on another forum.
Edited by General Cole, 31 October 2006 - 10:20 AM.