I just got a Big Bad Titan, and I did a similar mod to Ompa, but a bit different.
First, you need to get 17/32 brass for it to shoot micros. Once you have this, take the rocket barrell exstension off from the titan. You need to cut the grill on this off. Smooth it out, then put it to the side. Now, you see the second grill in the orange nub coming out of the gun. Drill a hole in this to make a hole for the brass. now, cut your brass. You need it just long enough for it to go from the orange nub, to the end of the orange barell. Glue that onto the nub. I put it inside it an inch agains the wall, but you don't have to. Glue it with epoxy because it will hold better. To keep the barrell straight, screw the orange barrell extesnion on while glueing. This will help you hold the barrell in the right place while glueing and it will make a mold for the glue so that you can remove and screw on the barrell.
here is a picture after the glueing.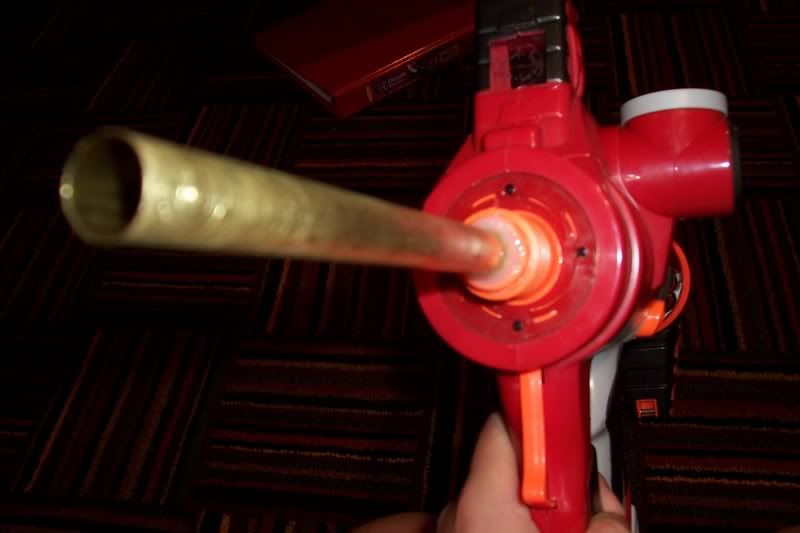 Once the glueing is done, you need to get some foam that fits in the orange barrell nicely with a hole in the middle where the brass can go. I used the foam on some nunchucks I had because it was a perfect fit. It should look like this on the brass.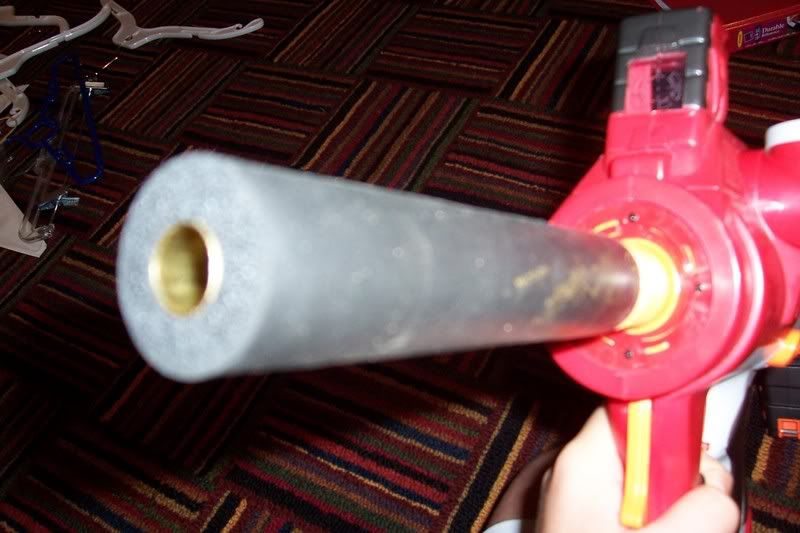 Now, take the foam off, and cut it so that it goes from the white screw on part in the barrell to the end. The brass should extend out a bit farther so darts don't get caught in the foam. The purpose of the foam is to secure the brass in place. You can use the foam to keep the crass straight while glueing. screw the orange barrell on, and then put the foam in that over the brass.
You are now done, it should look like this.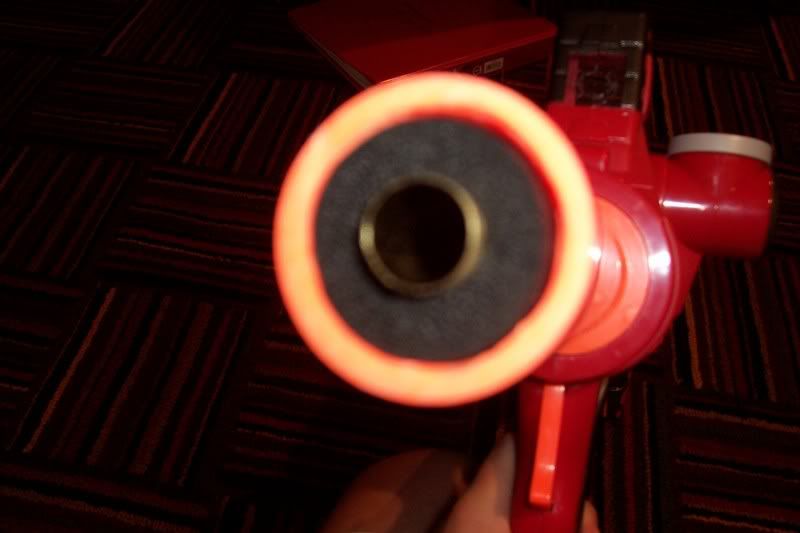 I also plugged the pump air restrictors, so it takes many more pumps.
If you have any comments, concerns, suggestions, feel free to say! Please,comment!