Here is my W19 snip.er rifle. I uses a modded sprinkler valve. The chamber is 1" sch. 40 pvc. The stock is also part of the chamber. People say it's dangerous but I don't think it is. The range with stock micros is 10-15 ft. depending on the wind. This is because the gun literally rips the dart bodies in half. I will shoot anything that will fit down the barrel(marbles). I'm sure the range will be around 500-600 ft, because that's how much my ball valve gun gets. It has a 4 ft. long 1/2" sch. 40 barrel. The peice that spreads the chamber from the barrel is just a peice of wood. I painted it flat black. It looks pretty real now that the bipod is on it. Since the gun is heavy as hell I thought a bipod is necessary. There will be a scope that won't be for looks either, I actually plan on using it. I will be putting a scope, strap, silencer that works, and a grip to house the blowgun/trigger. If you have any questions don't hesitate to ask!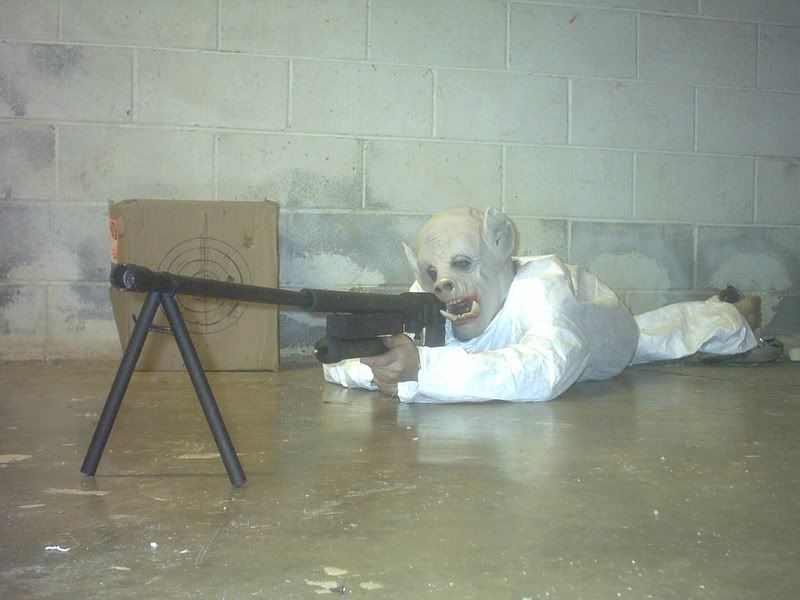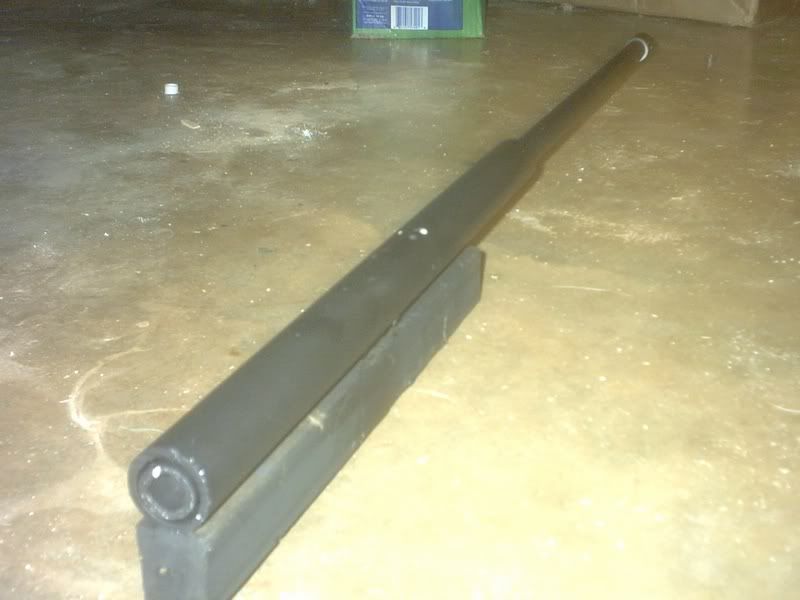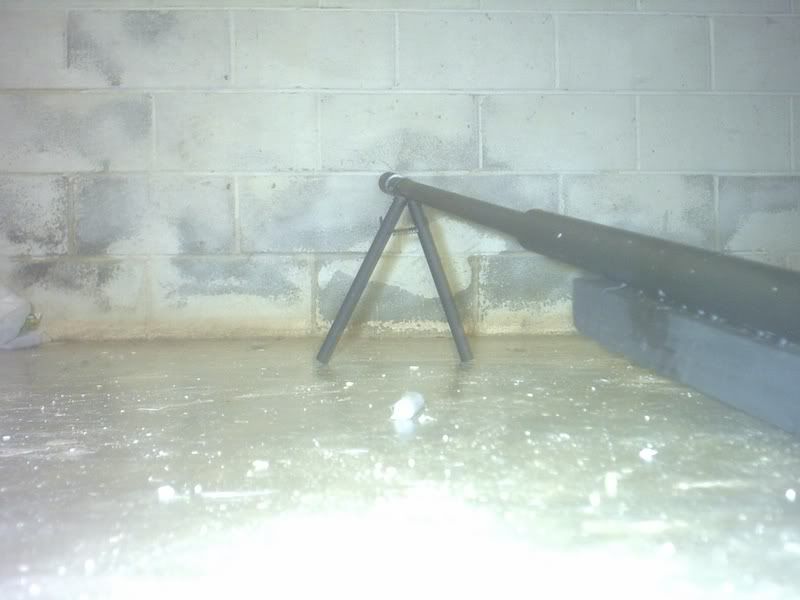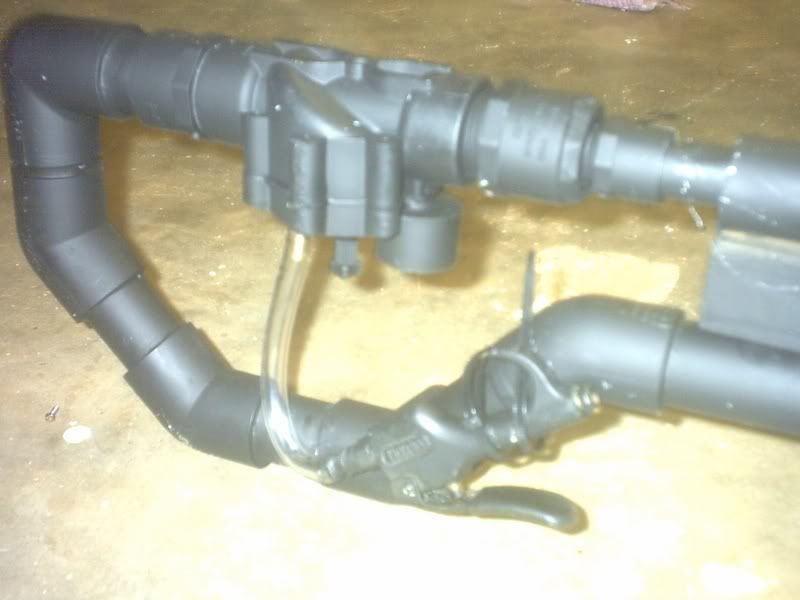 This thing is about 53 inches long, that's bigger than my kick ass spudzooka!!!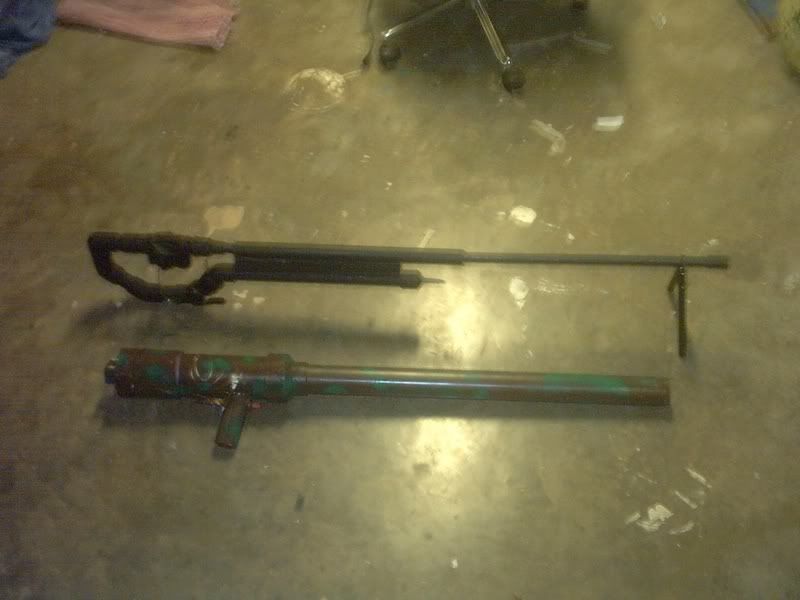 In the pics the barrel looks bent. It's not really.
Edit: haha, they changer snip.er into loser
Edited by puggy, 17 September 2006 - 05:21 PM.