My mod is essientally cxwq's mod, with a few twists.
Instead of a mouse pad, foam craft sheet is used.
Instead of sch80 pvc, 9/16 petg is used with 2 inches of 9/16 brass in the back. The petg is cut about 1.5 inches shorter than 12 inches.
So, here's what I did:
Nested the brass in petg: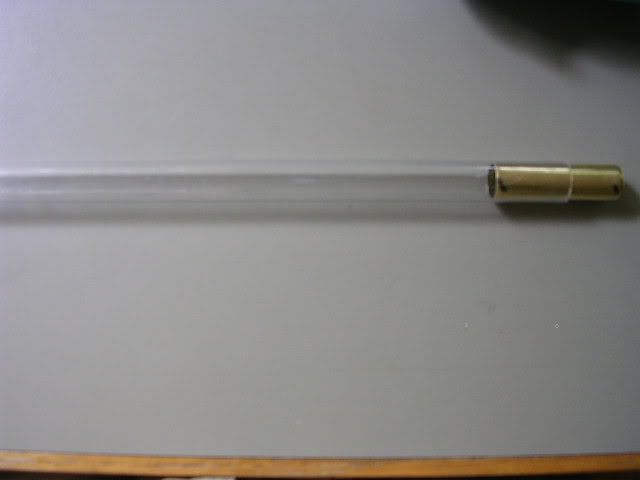 Sawed off the stupid, stupid scope:
Wrapped foam craft sheet and stuck the barrel in: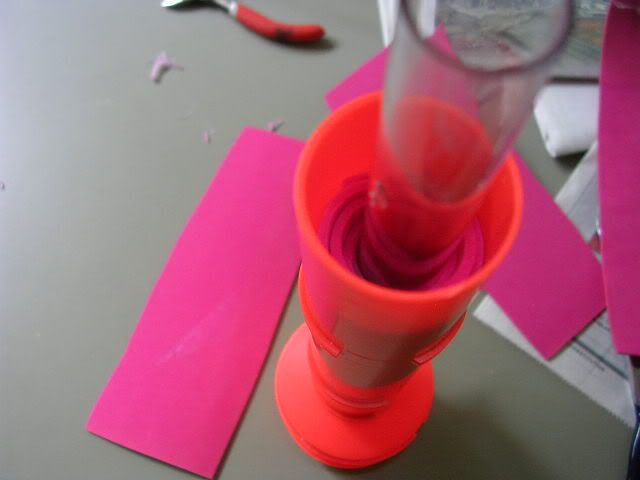 Put it together, added ammoholders: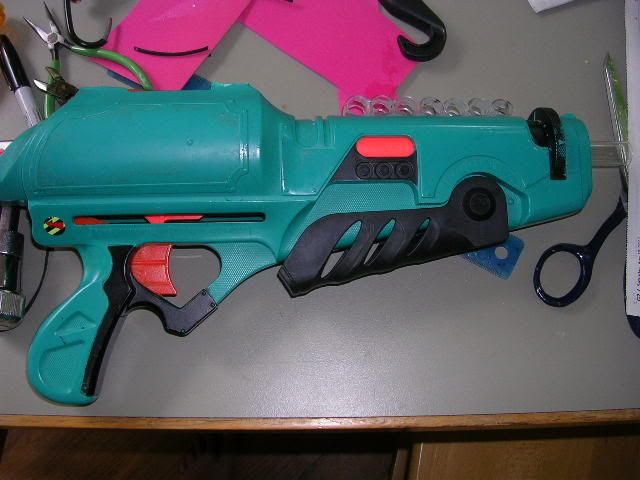 With 3 bands I'm getting 60-70 feet. I will soon put in a strong spring. I found that new style nitefinder spring is a tad bit smaller than an eab spring, meaning a high tension spring used for nitefinders will be perfect.
Edited by SirTofu, 19 August 2006 - 01:06 PM.