I've had this idea for a while, and finally got around to trying it out. It's remarkably similar to the Longshot breech, but it gets an almost perfect seal. Here is the blown apart pic: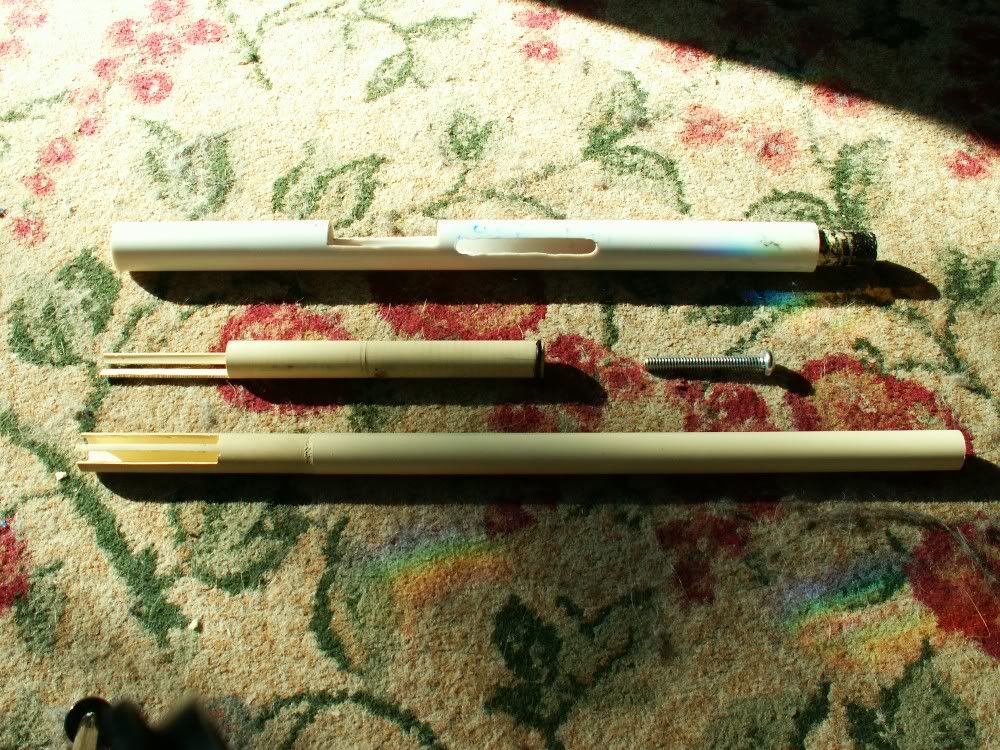 The male part of the breech where the dart falls onto and the o-ring on the very back:
The female part: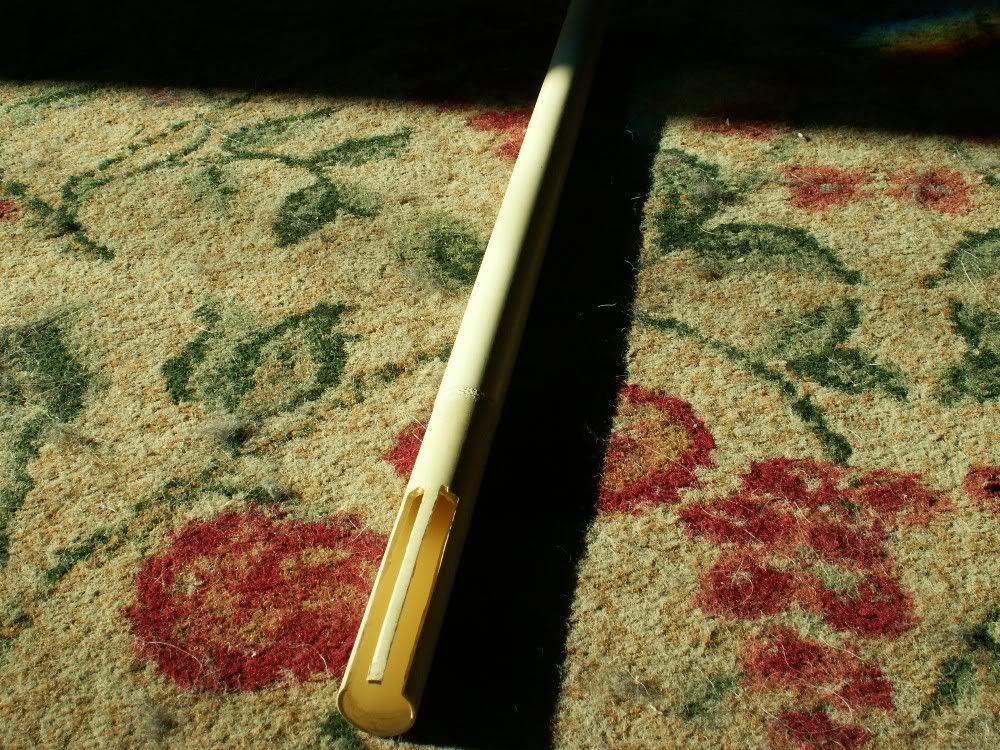 Fitting together:
The outer body:
The closed breech:
The open breech: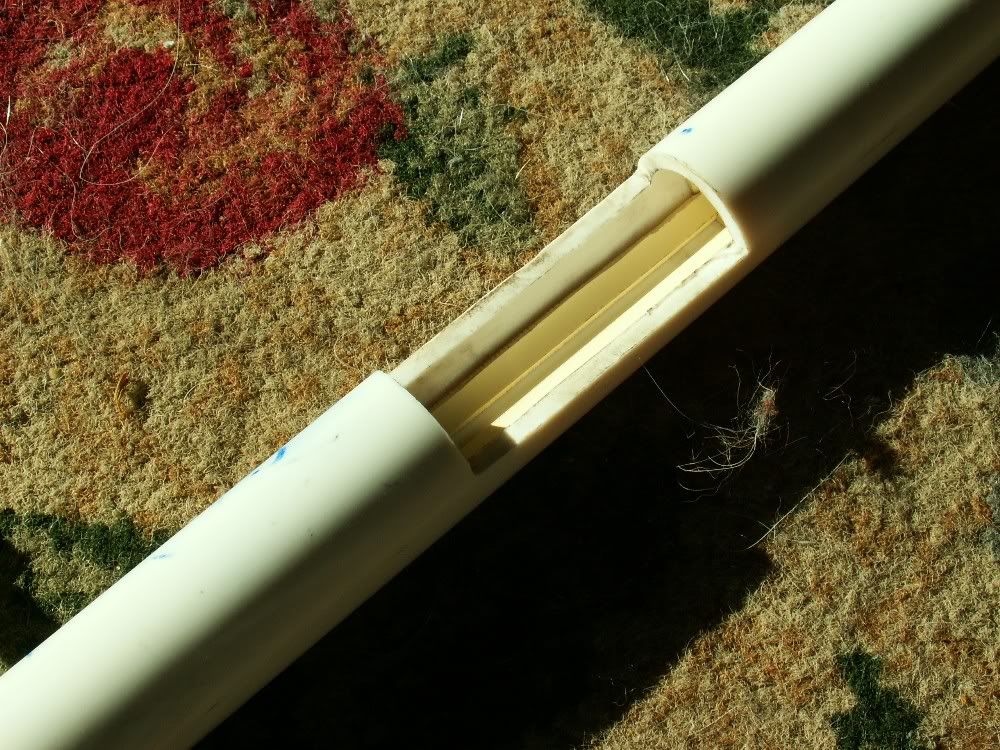 The fully open breech looking into the barrel:
The fully open breech looking out the back of the barrel. The lathed aluminum stops the dart and pushes it into the barrel: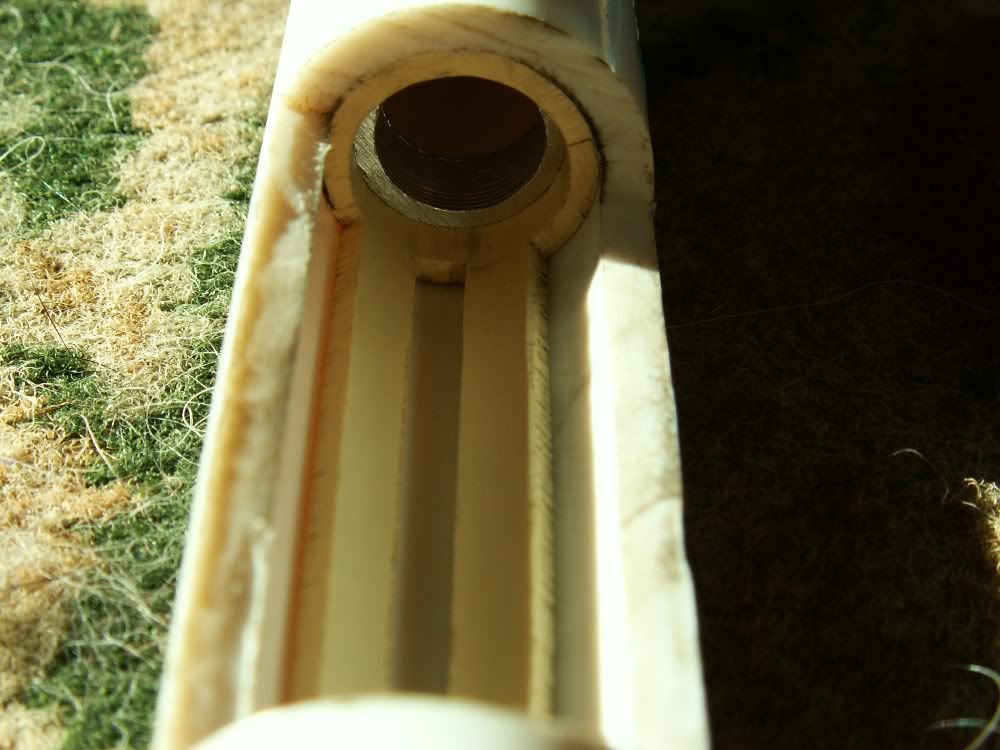 And the video showing how it works:
Attached to the titan firing through a cardboard box
It works absolutely perfectly. The male part of the breech is pushed past the edge of the casing, adding to the seal. It uses only PVC and CPVC. I precision lathed down the pieces to fit better than brass. I used the dremel to custom cut the male and female parts, as well as the bolt hole. As soon as I get my crossbow coupler back on, it will be the new reciever of this attachment.
Question: Has this been done before?
Edited by Carrtoon, 04 August 2006 - 06:50 PM.