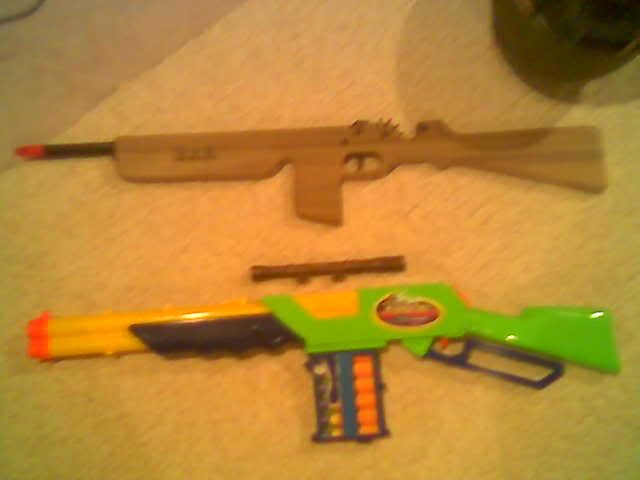 I guess you could say this about alot of b.b. guns or nerf guns, but I think that the BuzzBee rapid fire rifle has a striking resemblance to the Browning Automatic Rifle.
The B.A.R. shown above is just a rubberband gun, but in actuallity it is quite similar to the real B.A.R. (used in WWI, WWII, and Korea *I think?* for those who don't know)
B.A.R. real pic
Tomorrow I'm going to do some cosmetic mods to make it resemble the B.A.R. even more. I'm going to spray paint majority of the gun metallic brownish and attach that scope just for kicks (from chewbaccas bowcaster). I'm also going to triangulate the bottom of the clip so it follows the form of the BAR. If I find the time and materials I will also attempt to create a wooden appearance for the foregrip and butt of the rifle.
Will update with pics tomorrow.