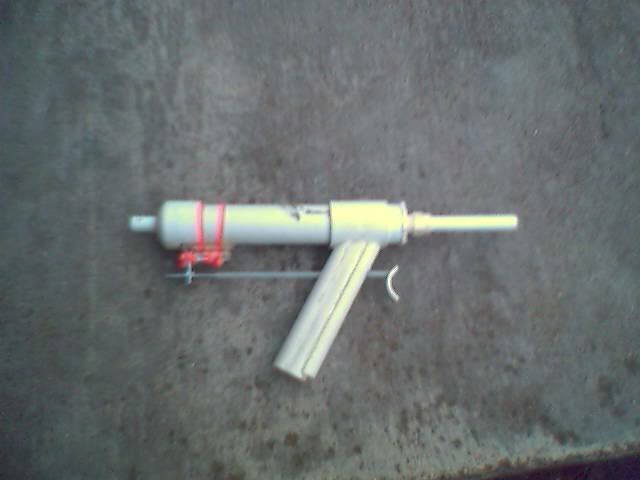 Well, there it is. It's...weird. Like my last few projects, it didn't really come together for a specific purpose, but rather as a way to put together all my little ideas. Here's what came into play for this gun:
Relocated Clothespin: Anyone got a better name? It's fairly standard reinforced clothespin trigger, with some #8-32 allthread attached through the hole in the angle brace which leads to a trigger piece up on the grip, which creates a straight-back trigger pull and allows for the clothespin to be behind the grip.
New plunger style:
This is the plunger assembly. The shaft is made of 1/2" PEX (superlight), with part of a 3/4" PVC endcap for the catchface. There are two springs, one is a 20lb spring from home depot, and the other is out of a maverick.
Now here comes the cool part: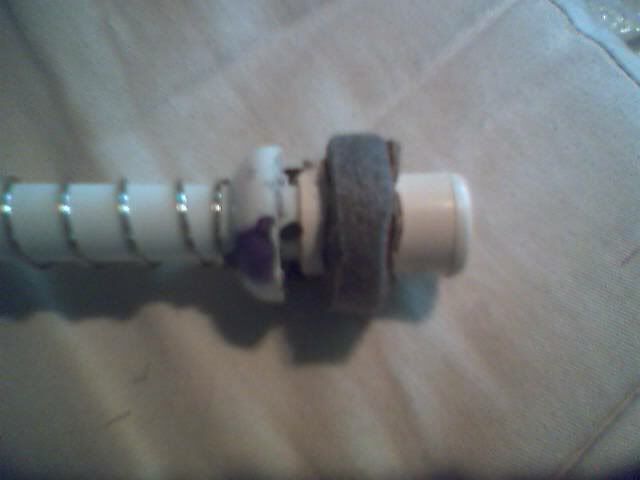 What is that, you say? Pipe insulation! It might not seem like much, but 5 feet of it costs around $2, and that's enough for around 1,440 plungers. Plus, it weighs next to nothing. On top of that, it takes a fraction of the time it takes to make an o-ring groove or cut a rubber washer out of sheet neoprene (never could get the storebought ones to work right)