In light of the war I'm hosting today, I started checking over my arsenal yesterday to make sure that all of my guns were up to spec. As I was going over my coupler-modded BF, I realized I only had 4 of the 5 6" barrels I needed. Bored, I picked up a 6" tri-clip, which I use for my AT2Ks (for those of you unfamiliar with it, it is simply three 6" barrels glued and taped together in an alternating pattern so that while one is in the gun, The others can be reloaded.) and shoved it in the empty slot. Amused at how it fit, an idea came to me-use the same principle, but with my BF! I was dissapointed by the RoF, and means of reloading I currently had-after shooting all five rounds off, I had to take out each barrel, reload it, and then place them all back in. It took too long.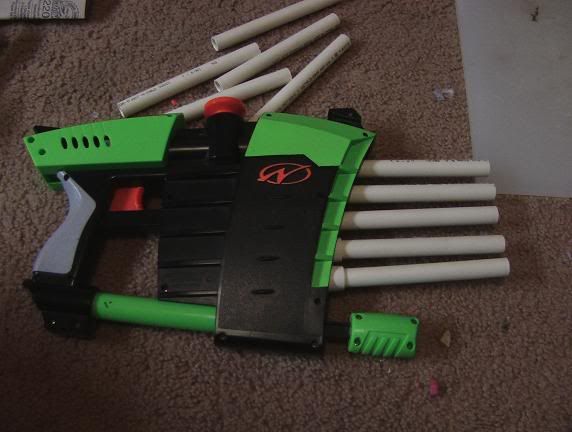 Here's my BF, with 5 regular 6" barrels. I'm not going to go into detail on how I modded it-I plugged the check valve, lubed the pump, and hacked off the barrels and put couplers on them.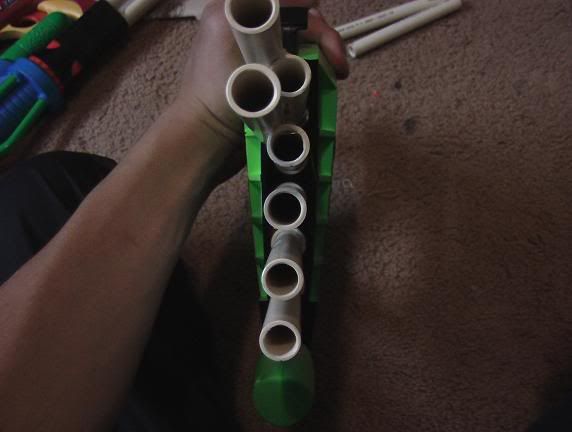 Couplers, WOAH!
I went downstairs immediately and cut the six barrels I needed.
I lined up the barrels on the Blastfire so that they were fairly evenly spaced, then marked with a sharpie a point slightly farther than the front of the gun. This is where I would start to line up my other set of barrels.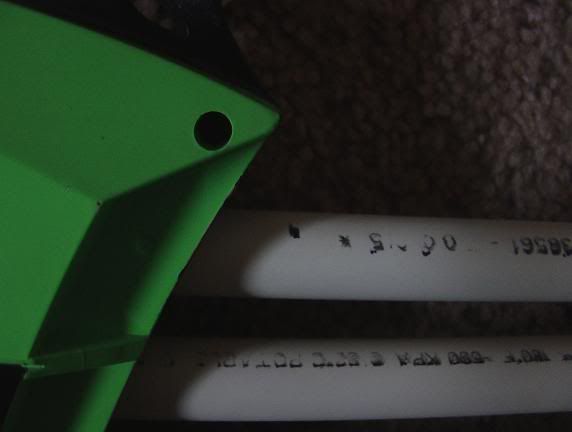 I then glued on the first barrel.
Once it was cool, I removed it, and did this: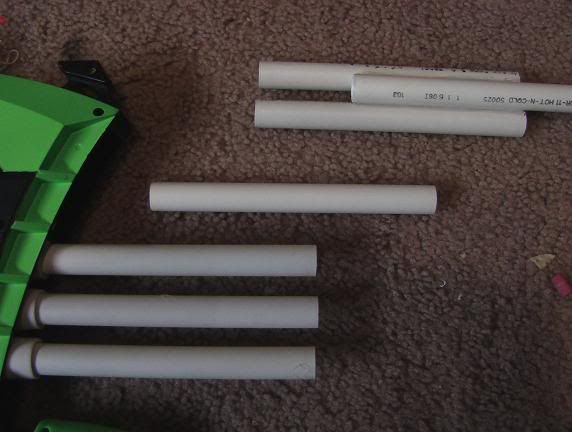 Putting a new barrel in the second slot, I flipped the peice I had just glued around, and then stuck it back in the couplers.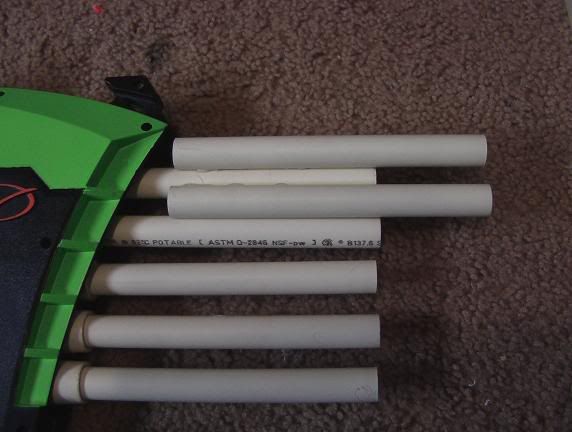 Glue...
I repeated this until I had the complete set of ten barrels. It took about 30 minutes. The reason I didn't just glue the barrels all on at once is that the spacing wouldn't have been correct for the couplers, and one set of barrels would have not fit in the gun.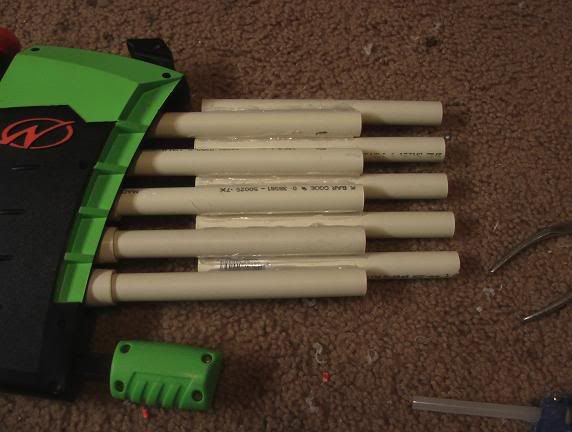 After I had the cooled clip, I reinforced it with some more glue, and then liberally applied duct tape as the final step.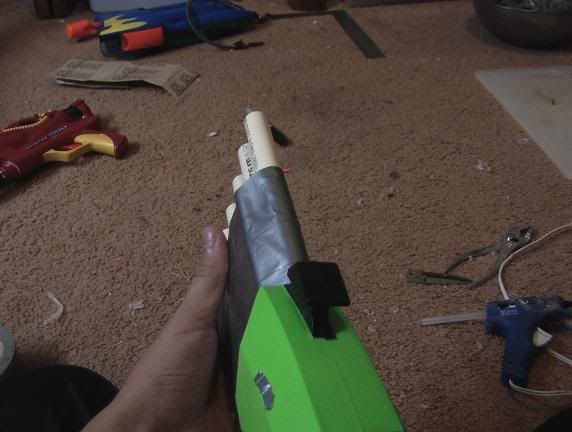 I have yet to war test it, but I will let you know later today.
Hope you enjoy,
-SInnER-