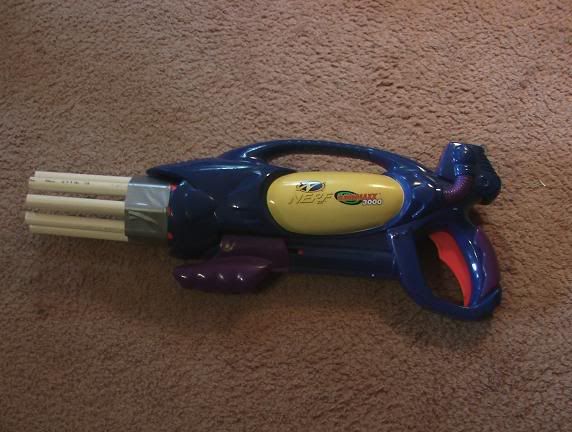 I picked up a blue SM3K at a yardsale awhile ago, and since it was too bulky to do a bolt-action spring clip mod on it like I did to Pratt's SM1K, I figured I could do the same PVC-CPVC nesting mod I did to my Sm1.5K
So I did.
It took a little over two hours. Dremeling out the PVC and sanding down the barrels was the hardest part, but it was worth it. It is now capable of ranges just over 110'. Since I didnt do the best job on centering the PVC stubs, three of the barrels arent terribly accurate, but the others are very much so. I'm pleased with it, my only regret being that it's really bulky...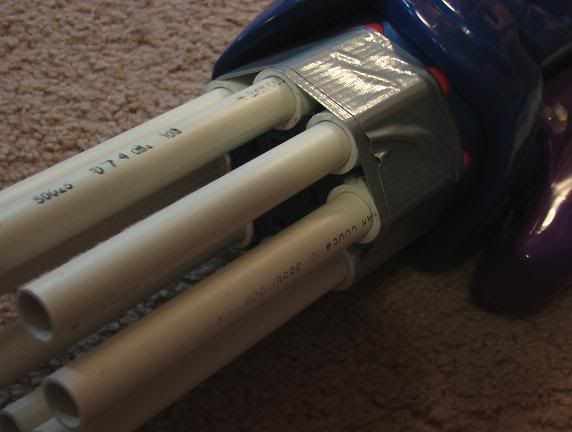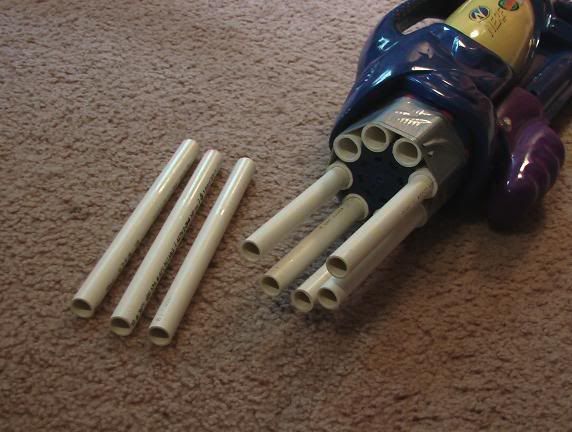 The pump kind of exploded, so I had to do a patch job with a metal bar. It doesnt detract from the comfort at all.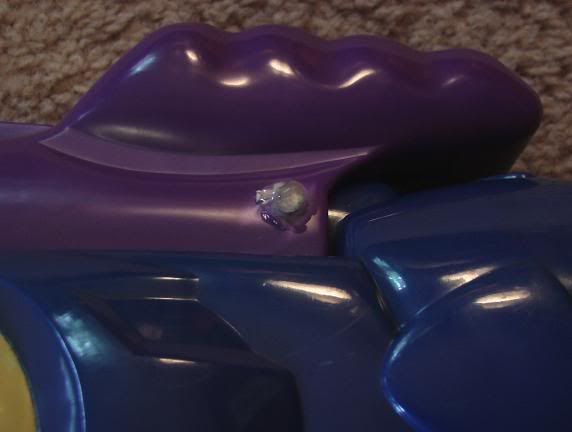 Hope you enjoy,
-SInnER-
Edited by Sinfil, 09 June 2006 - 12:06 PM.