After months of tweaking and testing, I have finally turned my xbow into a machine. This will give people an alternative to your standard micro breech mod, which did not work so hot for me. I personally use micros, except for this gun. The xbow is quite accurate with megas.
I named my gun singapore, or for short singy ( pronounced sing-ghee).
Now onto the mod:
I cut a 5" piece of pvc and after putting it into the coupler, wrapped it in e-tape.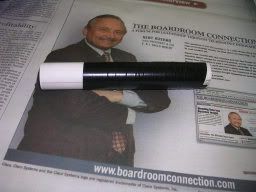 I hotglued my coupler onto the plunger, marine-epoxied it (marine epoxy is pretty strong), and e-taped it.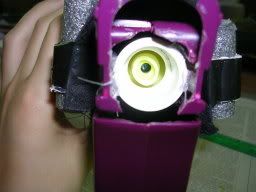 Now, after that I had a killing machine. However, I like ammoholders and despise fumbling through my pockets.
So I made an ammo holder of pieces of pvc hotglued onto fabric with velcro straps. Holds twenty megas: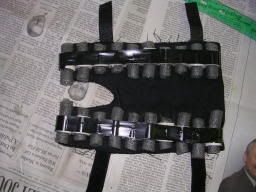 Here's what singy looks like: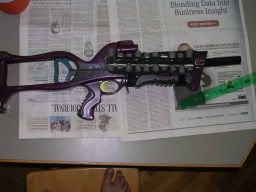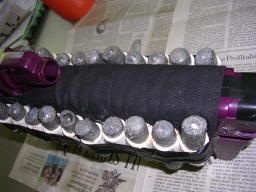 And, if you want to know my ranges, with a good dart I can get 75-80+ and angled 90-100+.
Edited by SirTofu, 05 June 2006 - 04:10 PM.