Hello folks,
I have today for you a nested brass mod. Now this thing gives you a 5-10 ft boost on dart tag darts and kills small children (exaggeration) with really nice fitting darts.
I suggest you try this mod after you have had experience with other guns. However, this is the best way I have found to increase range. Nested brass is your friends, kids.
What you will need:
9/16 brass
17/32 brass
9/16 petg
file
hacksaw
hot glue
electrical tape
Now first saw off that silly, silly ammo holder and take the gun apart. Here's some pics: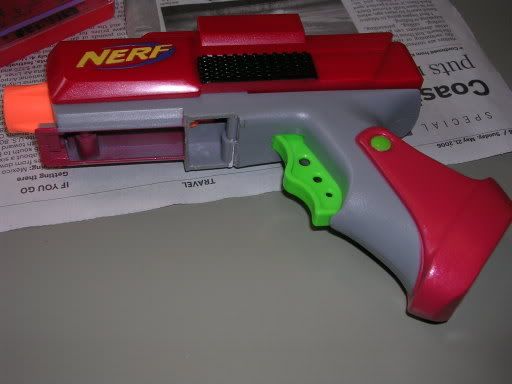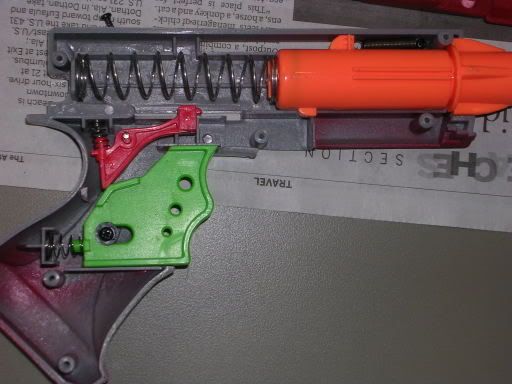 Ok now take the barrel out side of the plunger and saw off the piece with the o-ring with a hack saw: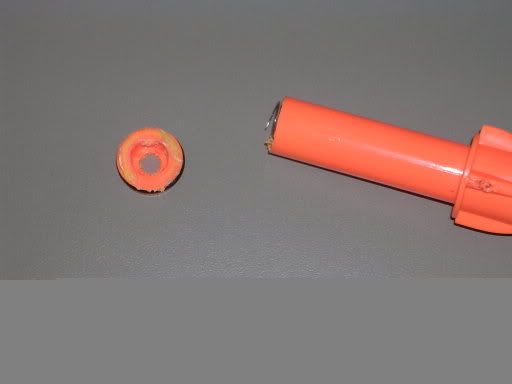 File the sucker down to even out the plastic to make it level.
Now let's cut the brass. Take a piece of 9/16 brass and cut it to whatever size you want; I chose 3 inches. Then take your 17/32 brass and cut it a tad smaller than the 9/16 brass:
Super. Now put the 17/32 brass in the 9/16 and sheath it in the petg that should be cut smalle then the 9/16 brass :
Glue the barrel to the plastic thingy and wrap it in e-tape (wrap where the 9/16 and petg meet, if you want):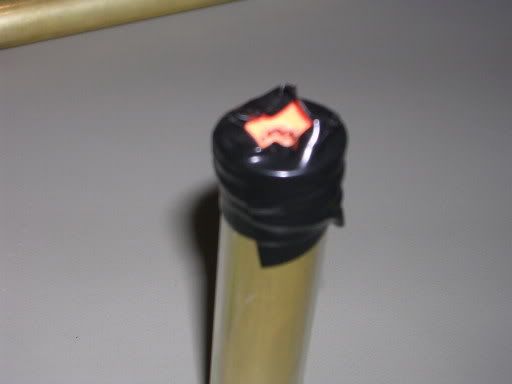 Set it in the barrel and make sure it fits. Then when you put it together put glue around where the orange piece used to be: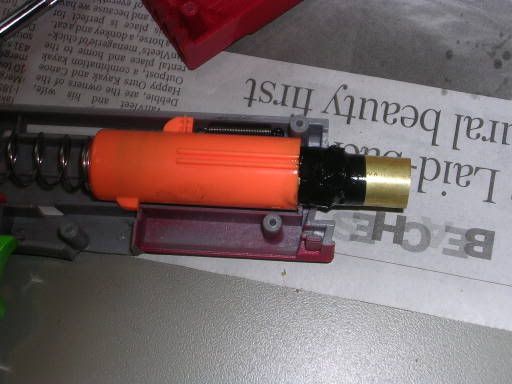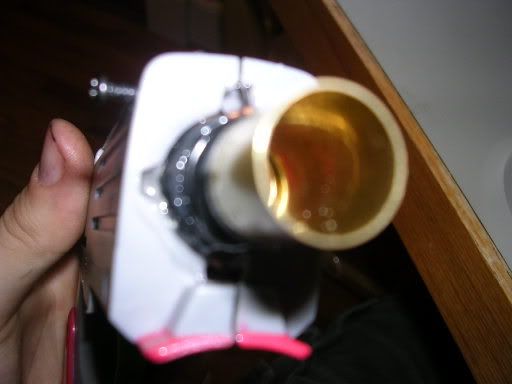 Congrats! you are finished! I screwed up twice on each crossfire I have modded, it takes some adjustments. Don't get mad, if you screw up.
Pictures of the twins! :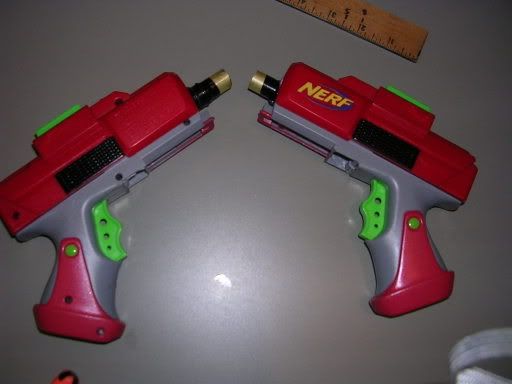 Oh yeah, LUBE THE GUN!