Hello everyone! I have been lurking here for some time. Reading Mods, doing them, and reading articles.
I've been playing with Nerf Guns for longer than i can remember.
So one day, in a fit of Blind Idiocy, i bought the AT2K. And i must say, i was LESS than satisfied with it's abilities as a gun.
So i said to myself, "Self, you gotta make a good gun outta this!"
And so i give you the AT2K1-SSB
(Air Tech 2001 Single Shot Blaster)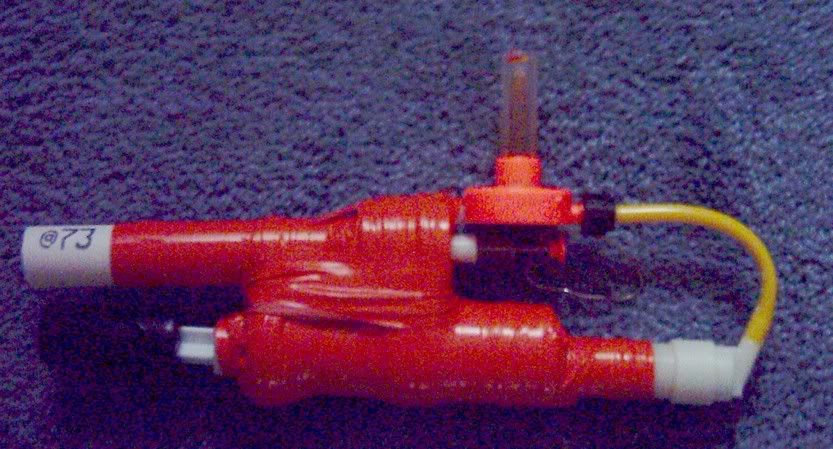 It's held together by nothing more than an entire roll of Electrical Tape, and a lot of Faith.
the Trigger is a paperclip that i have bent around the trigger pull and formed into a loop. The Pump is nested inside a section of 1" PVC and the Barrel is 5" of 1/2" PVC.
Really simple actually. So here's the Stats.
I havnt gotten a chance to take it outside, but what i have experienced (shooting it from the dining room, through the kitchen, into the living room) It Hits the wall at 80' and Sticks, with about a 4' drop in altitude when fired at a 0deg angle.
I'm working on Aquring a Crayola barrel to nest inside it, but my little sister needs all the markers. >.<
Have fun!