For a long time I've wanted to create a breech barrel without a coupler. Usually when I do a coupler breech it'll work for a couple months, but I'll constantly have to reattach the coupler because when I remove the barrel after a while the coupler starts to come off as well. I know this could probably be solved with epoxy and what not, but i like to re-mod alot of my guns.
This is my sm1500 single barrel that I've probably done 6 different mods to. Three are probably posted somewhere on here. Anyway, I wanted to make a breech barrel without a coupler or dremel (because I don't have one) and I figured it out.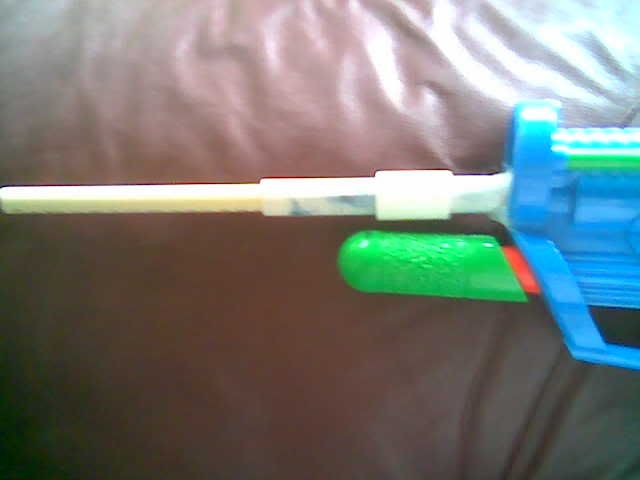 I connected a small piece of schd. 40 pvc to the airtank and then I attached a coupler to it. The only reason the coupler is there is to connect the two pieces of pvc. I then sanded out the inside of the 2nd piece of pvc so i could easily slide my cpvc in and out of it.
This is the CPVC barrel. I cut from the end because there was no easier way to do it without a dremel. The side with one half slides into the sanded out pvc and can be locked into place once the full cpvc barrel slides inside the pvc.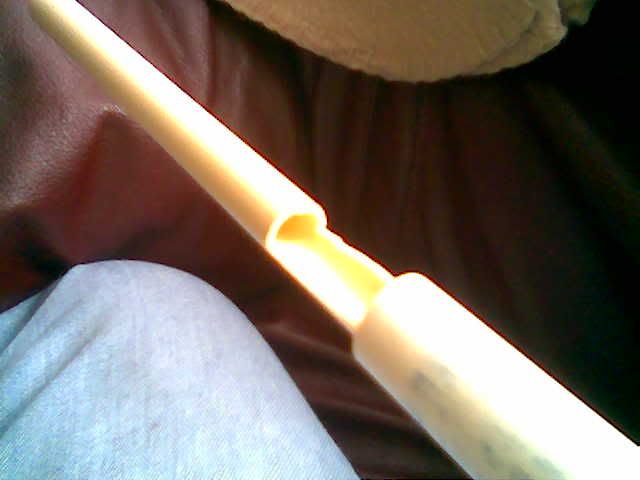 Here is the cpvc in the pvc without a dart loaded. To load a dart I simply slide out the cpvc to a point where the dart can be pushed in. Then, once the dart is securely in the breech I slide the cpvc back in.
PLEASE UNDERSTAND: The cpvc does not have to be removed all the way in order to reload, seeing as that the purpose of this mod was to increase reload time.
I can fire 5 rounds in a short amount of time with just 4 pumps per shot.
Low range: 93 ft.
High range: 102 ft.
Its power varies, but the sm1500 is known for its incredible accuracy and this particular gun is no exception.
Post questions/comments
video should be working in a little bit:
Edited by Arcanum, 17 May 2006 - 10:23 PM.