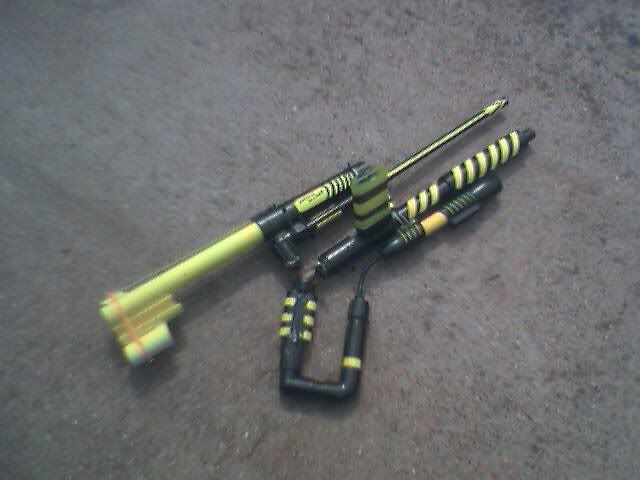 This is basically the same as it was before, except:
I've added a telescoping locking stock instead of the old side-folding one.
The stock is no longer upside-down.
There is a brace added between the two barrels, which makes the gun a whole lot sturdier.
The chamber is more than twice it's former size.
It's got a paintjob.
THE STOCK: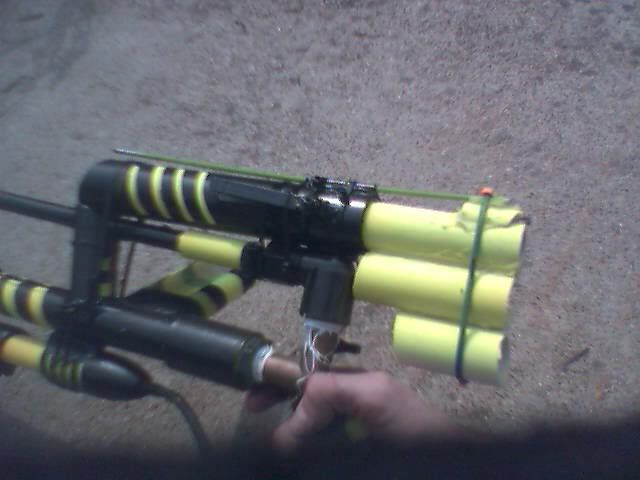 The stock itself is a chunk of 1" PVC with a butt attached at the end. It slides back and forth in a piece of 1 1/4" PVC, and it's locked in one of 2 positions by, you guessed it, a clothespin trigger. There is a guide rod made of some really skinny allthread I had lying around.
THE PAINT
I wanted something kinda sleek, yet completely ridiculous at the same time. So, I decided to match the bike pump I already had mounted with a black and yellow. I started out by painting the entire thing neon yellow. I swear the thing gave off a light of its own. I then masked off all the stripes, patches, zigzags, arrows, etc, and laid down a coat of gloss black metalflake. I never got around to putting the black coat on the stock, though, so it's still as bright as ever.
Here's a detail of the stripes on the pump handle and the stinger/arrow design I put along the top barrel: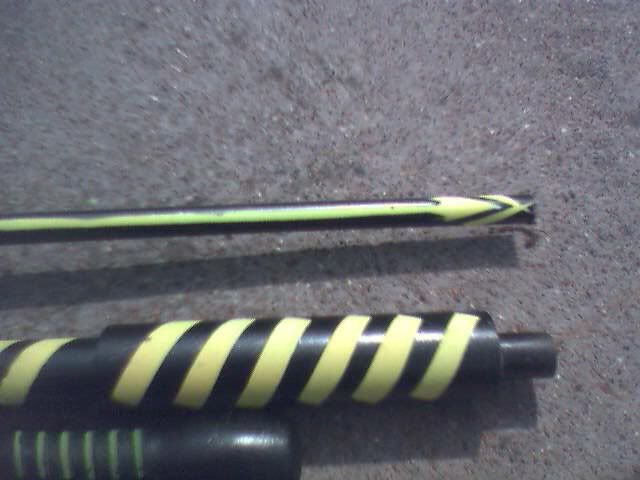 Here's the pump, the brace and the clip:
Here's the clip on its own. Note the window:
Here's the handle, which definitely turned out the most bee-like: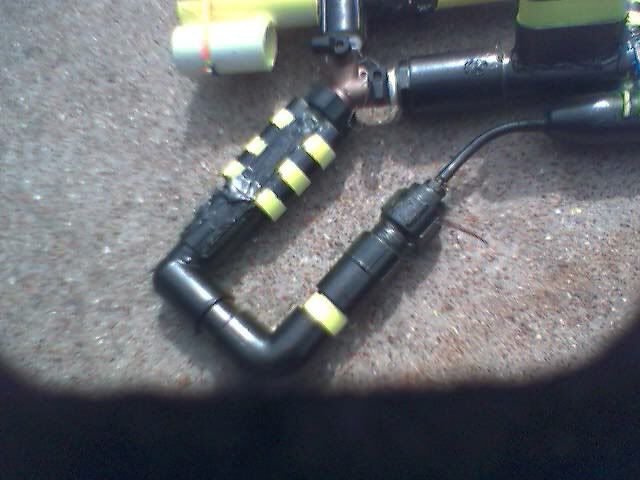 The gun can shoot Jumbos, Micros, and arrowlike things made from pipe insulation, which slide over the end of the top barrel.