First, I'll start out by showing the paintjob, the main mod to the gun. It started with the thought of making a lightning paintjob with my new airbrush. I sanded off all of the logos. Then, I painted the gun 3 times with white primer, sanding off some everytime: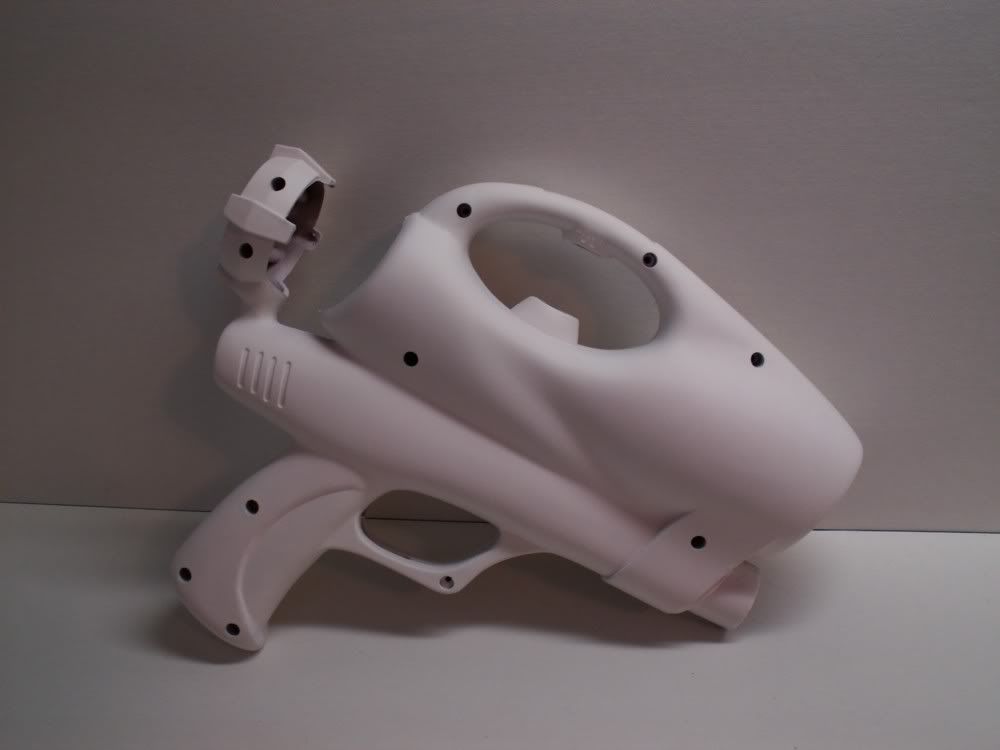 Next, I painted the gun with a few coats of black gloss spray paint. The tough part was how to do the lightning. I finally realized that this was a bit passed my skills for now. I painted the front white and then covered it in a metallic dark purple. Then I painted the white over front of the purple and it gave me this look: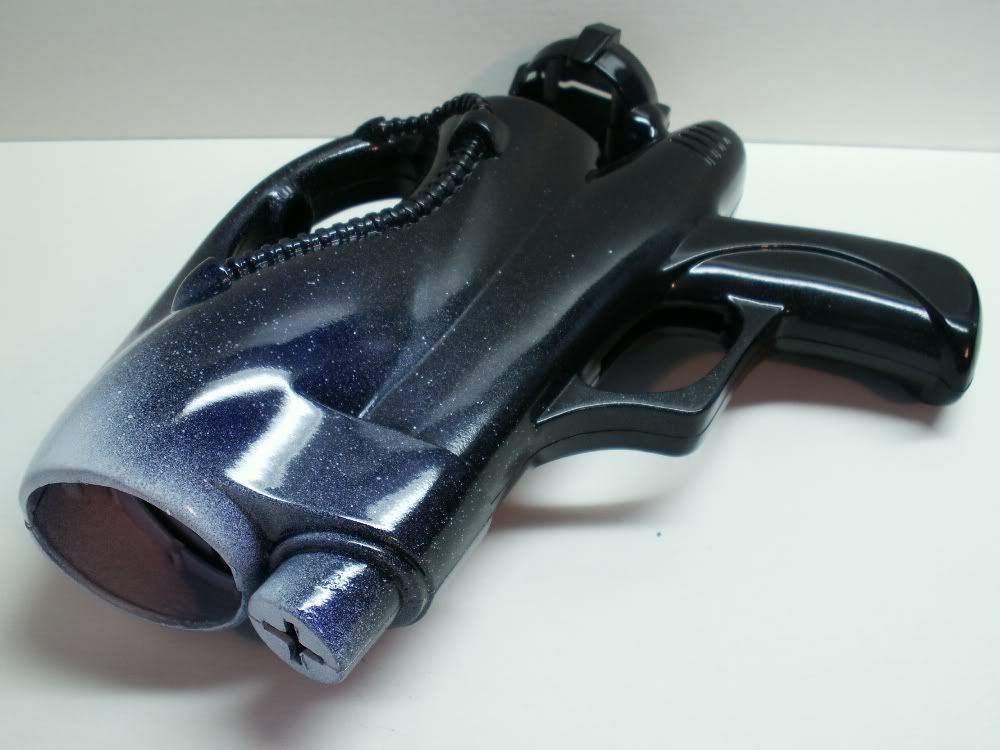 The paint has been sanded down with 1000 grit, so it's also very smooth. Questions? Comments?