The Nitro-Quad. I was more tempted to punch people in the face with it, then try to fiddle with the barrel selector and make the thing shoot correctly. So after some plastic surgery, what once scraped the shit out of my knuckles, is now a decent single-shot pistol.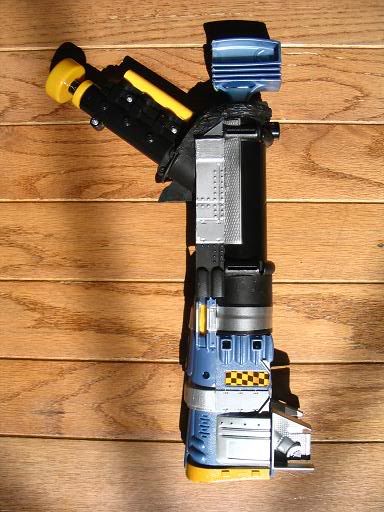 It started as a Starbuck-inspired
"Boomstick."
The new barrel is a 2.5in piece of 1/2 CPVC inside a 4in. piece of 3/4 CPVC. The barrel attatchment point is stabilized and centered by other PVC couplers. However, I couldn't find a comfortable way to fire it and I had a bunch of spare parts that I didn't want to throw away.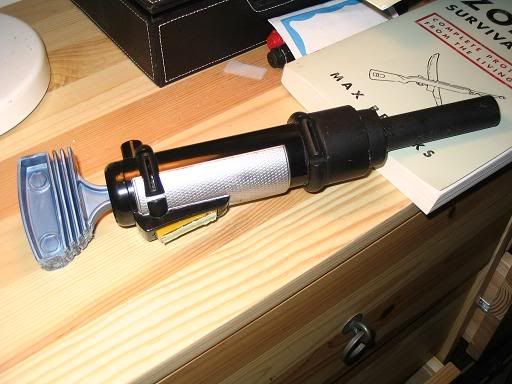 So I added a trigger piece directly on to the old one.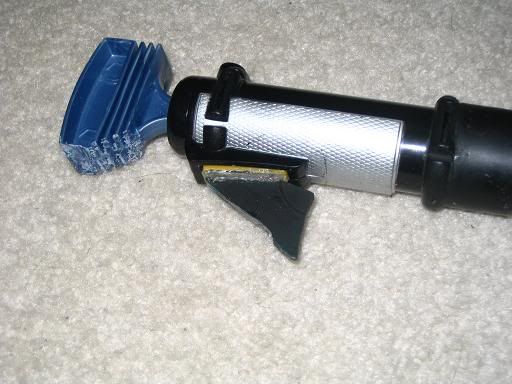 And then I put everything else on, neglecting to take pictures beforehand.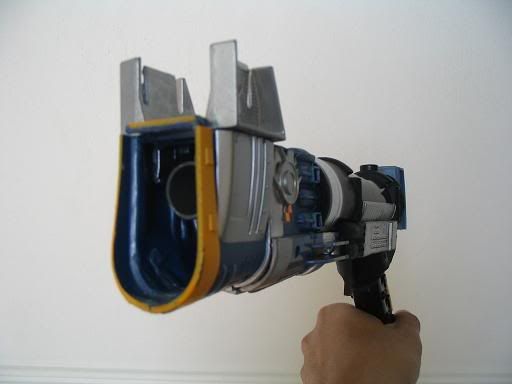 It gets mid-50's flat, unbanded. Hopefully some decent bands or a different barrel setup will up the power later. If I get my hands on another NitroQuad, I might try to reincorporate another barrel selector system, but for now I'll settle for this.
When I get around to my next mod, I'll try to take pics BEFORE going nuts with the dremel and glue. Things slated for the operating table include a Strongarm, Perceptor, Razor Fin, Armor Shot, Iron Raptor...