Here's my new Coral Viper mod.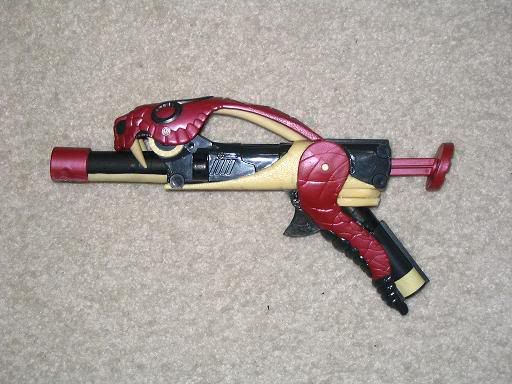 Basically flipped it around, removed the tubing, put a 2.5in. piece of 1/2 CPVC inside a 4in. piece of 3/4 CPVC (not sure what it is, some grey pipe we had in the basement), and glued it onto the plunger barrel.
Then I fashioned a trigger and pivot point from an old CD and piece of hanger wire.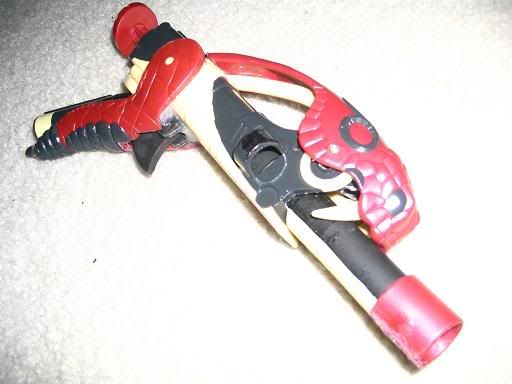 I didn't want to waste any of the old parts, so with a bit of dremel work and various glues, I managed to fit them back on nicely.
Here's a size comparison pic with a NF.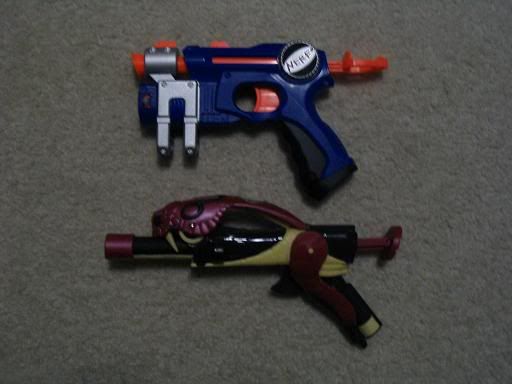 Ranges aren't all the great yet, I'm only getting 40-50ft. Haven't had a chance to try bands yet, so I'll update when I do.
Also, yeah this is my first post, but I'm not a noob to Nerfing or the NIC either. I've been Nerfing on and off since I was 9, but mostly through middle school (in college now.) Had a lame Geocities Nerf site and everything. So anyway, hi everyone
And here's a bit of what I'm working on next...