Ignore what I originaly Posted, I found the missing part and got it figured out, anywho:
Check out my new Electric Eel!: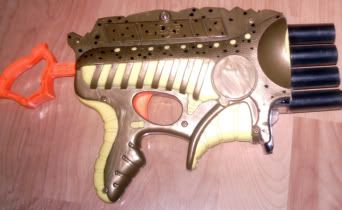 I basicaly just sawed off the front end, and removed all the electronics, Put Pex Tubing inside the clip, and drilled out the air restrictors, I intend to put a better spring in this badboy once I find one. and I'm going to do some more cosmetic work to it and paint it so that it is compleetly De-Eeled.
-bags
Edited by baghead, 06 April 2006 - 11:36 PM.