This is valuable for guns with long barrels. You want to locate off of the barrel, not the body of your gun. Also, it stabilizes very nicely. Personally, I like scopes for accurate guns, and this one is definately that.
I know this is not logical for a war, but, seeing as I have never been to one, it's great for target practice!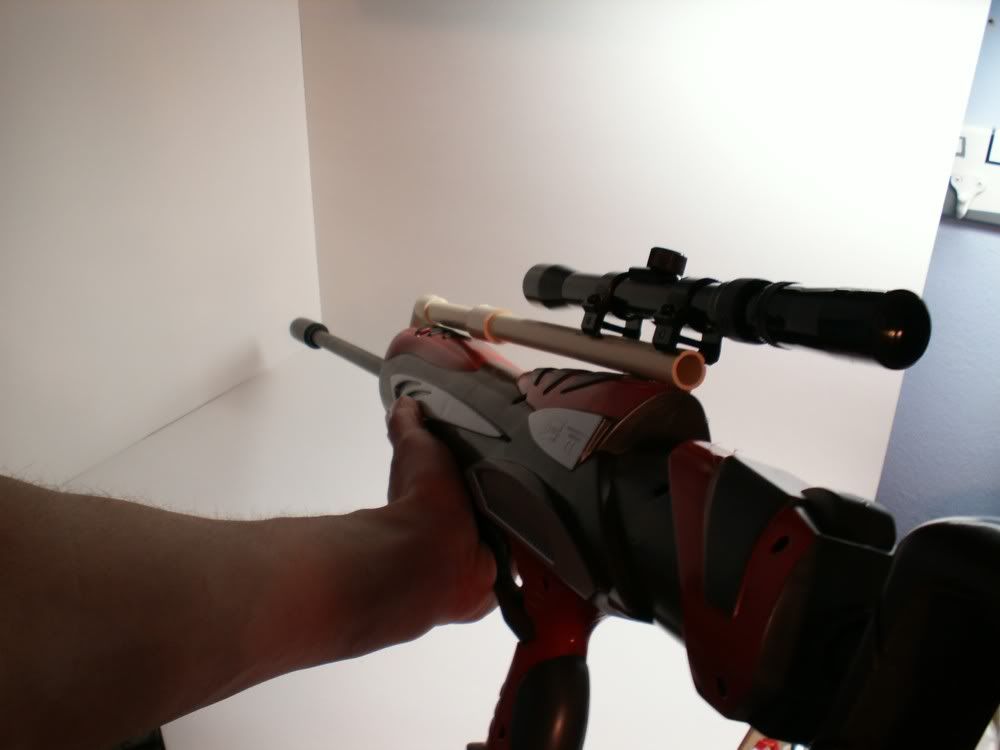 and
And yes, the cpvc running to the sight is plugged!
Enjoy!