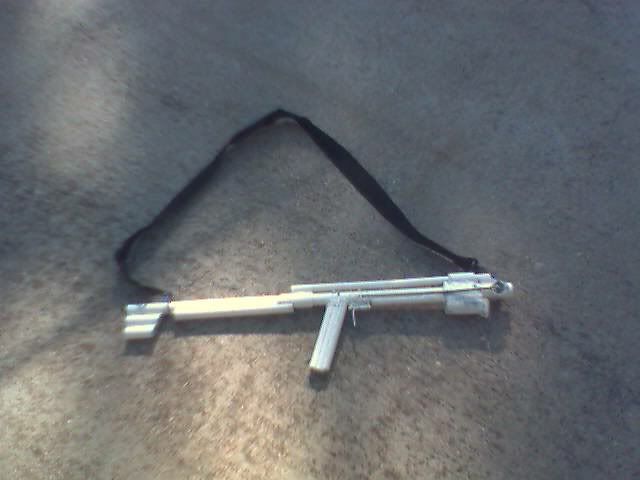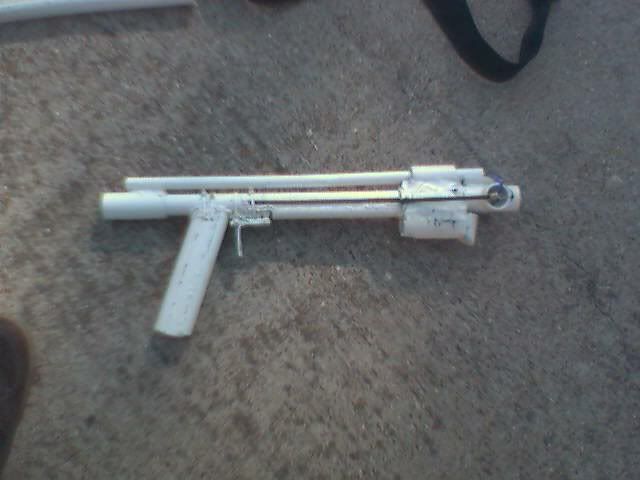 So, I decided to build another KISS, this time a full-size rifle. For the life of me, I couldn't find any bigger bungees that weren't huge, so I decided to see how far I could stretch my 10" minis. I ended up with a sort of long pistol. That's fine with me, because I love long pistols.
There were a few problems with the KISS mini that I wanted to fix:
1) The barrel I used was originally made for a different project, so the length was pre-determined, and I wasn't using nearly the full potential of my bungees.
2) The cocking method, while it did provide for clip feed, was annoying, with or without the added bolt action stock. Bolt action and string pull both restrict the distance I can comfortably pull quite a bit more than pump action.
3) I realized that I didn't really want a magazine. I wanted a sleeker single-shot gun, meaning I had room to mess with the cocking method.
4) that 1/2" right angle grip is a bit uncomfortable, and it's downright ugly!
With these things in mind, I set out to make the KISS-3.
I determined the barrel length by mounting the bungee and stretching it to full capacity. It's quite a bit longer than the old one, 10" vs 7".
This gun uses pump action, which turned out surprisingly smooth and effortless. The action in itself is nothing fancy, just a tube which slides along the outside of the barrel and pushes back the bungee. It has a few outside sections glued on for grip, and the whole thing has a cutout to go around the clothespin. The rail on top keeps this cutout lined up.
Pump back: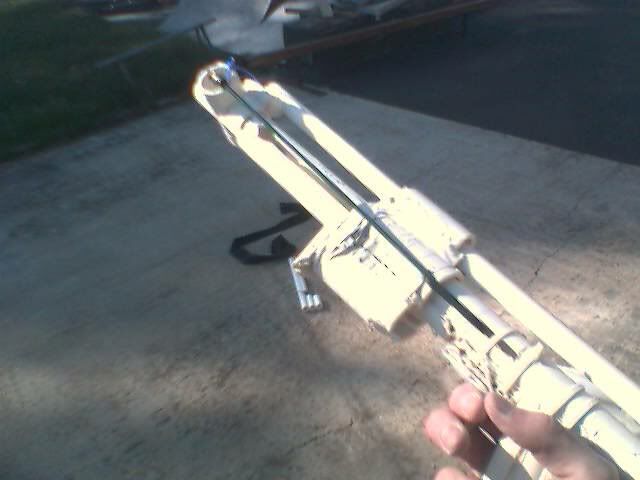 Pump forward: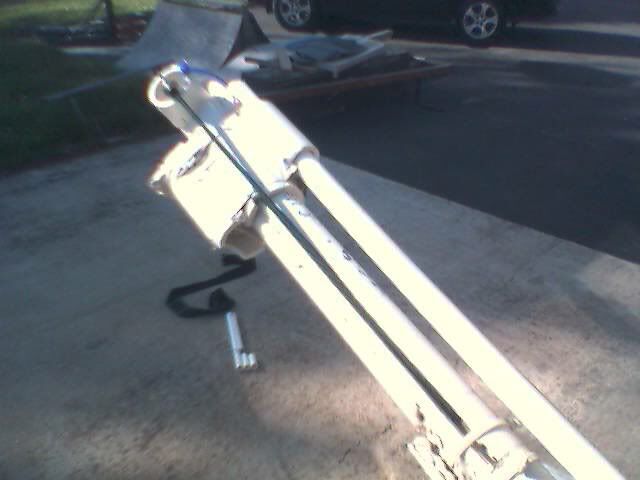 I finally got tired of using tee-fittings for grips, and made a standard 3-section angled grip, like bolt, ompa, and carbon use. The pipe is dremeled to fit the pipe's curve, then hot glued and zip-tied.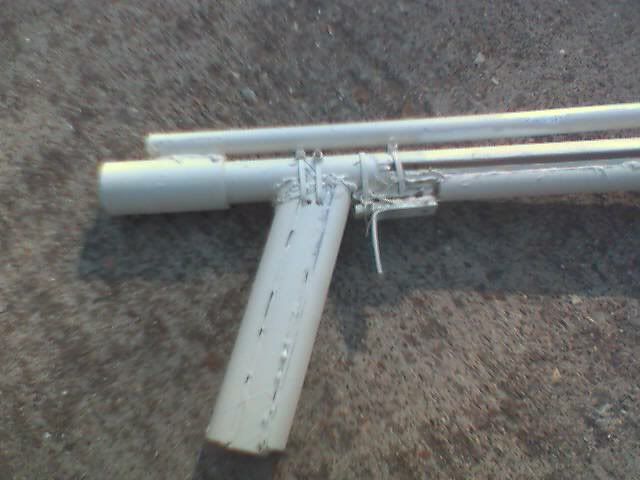 The stock was more of an afterthought. I thought it would be nice, so I put one together.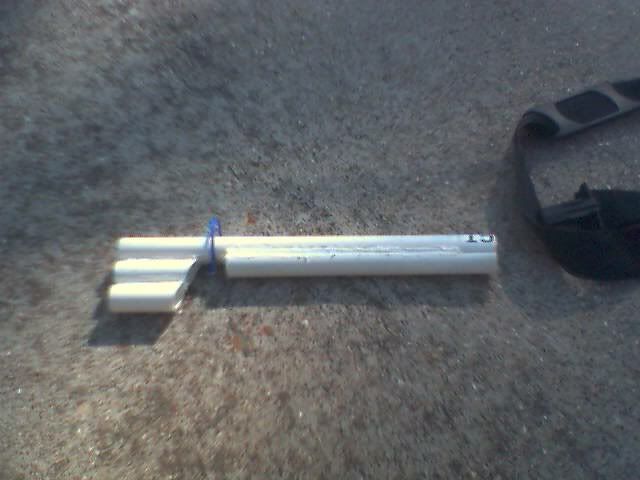 And, of course, here's one of me pwning the compost bin in my backyard.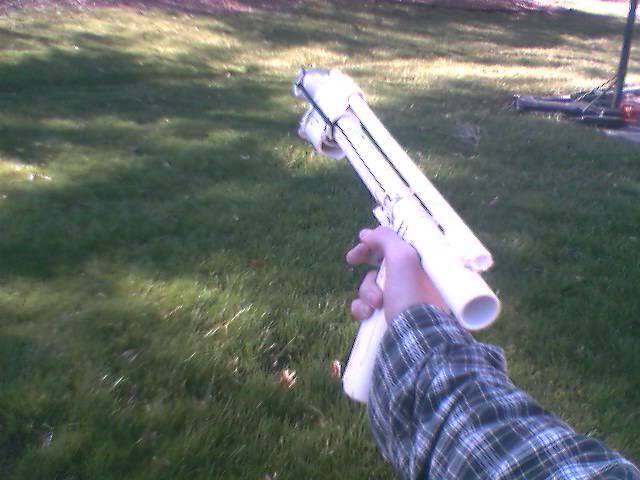 It may appear to be unpainted, but, in fact, it's painted white. I like white, especially this, as it's kind of a sandy, eggshell white. It won't last long, though, because pretty much everything on the outside of this gun is a moving part. I'll probably just end up sanding off the pipe markings.
I haven't done an in-depth study of ranges, but I was out shooting for about half an hour today, and I measured out about half my shots. The farthest shot I've gotten was about 91', and they average out at around 82', the lower decent shots are more like 74'. Some shots really tank and only go about 55', but that's a dart problem, not a gun problem.
The real issue with variation in range is with my stefan-making skills. If I had better darts that were less prone to spin out and just drop mid-flight, I would be getting 10-15' more consistently.
Overall, I'd say I'm fairly satisfied with this gun, but it's only a matter of time before I get tired of it and make a new version. I can't wait for that, because these would be REALLY awesome to dual-wield.