Renegadeís Brass Warthog Mod Write-up
Materials:
A Nerf Warthog
Hot glue gun with glue
Dremel with sanding bit
17/32 brass ( two 3-4 inch pieces)
Step one: Unscrew all of the screws on the Warthog. Be careful opening it, as the parts may shoot out once opened. Your internals should look like this.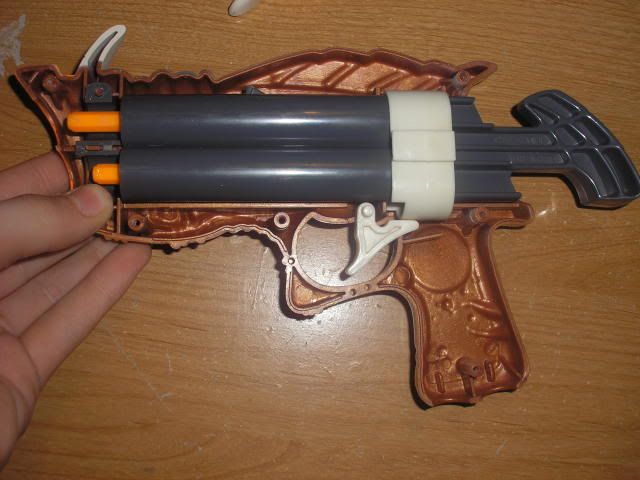 This is where the springs are.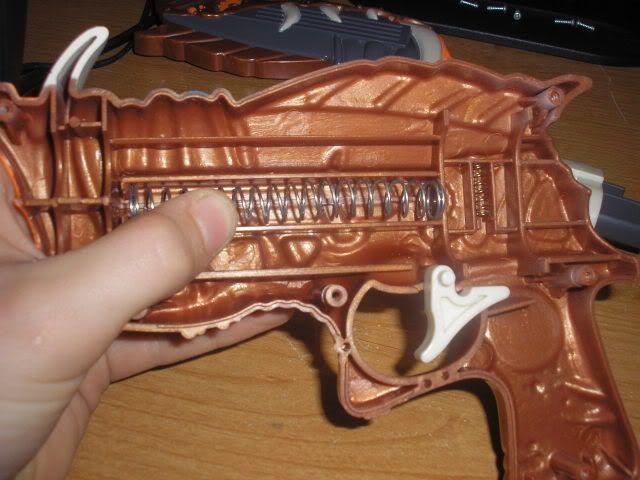 Step two: Take out the plunger/barrel assembly.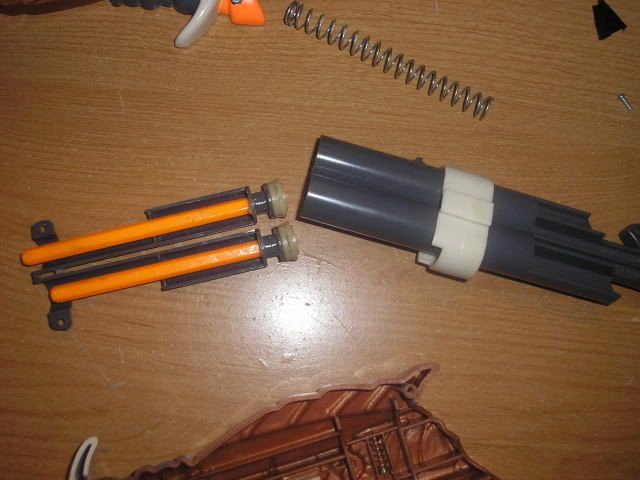 Step three: Cut off the orange air restrictors at the base of each. The assembly is very fragile, so I wouldnít rip them out by hand.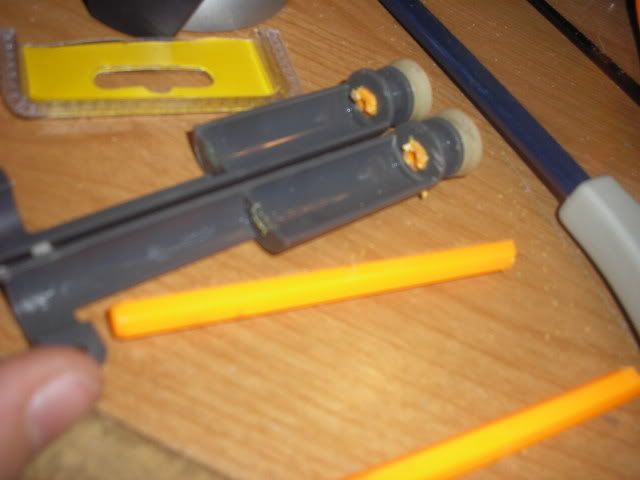 Step four: Sand down the ridges here, enough for the brass to fit nicely in the piece where the air restrictors were.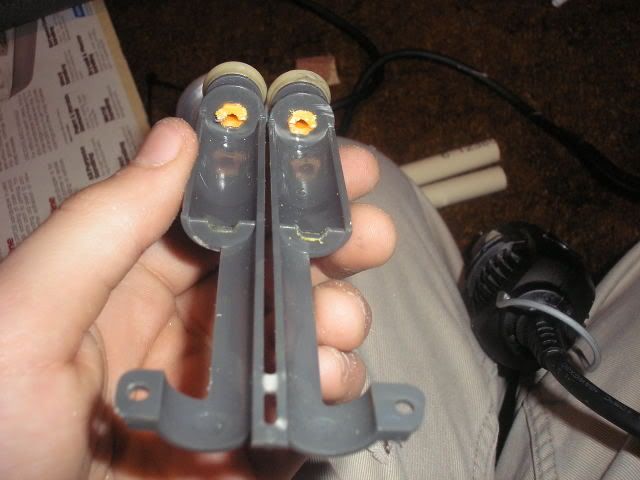 Step five: Glue your brass barrels onto the very small orange stub. Place glue where the brass meets plastic. Be sure that no glue goes over the edges, which will prevent the gun from firing properly.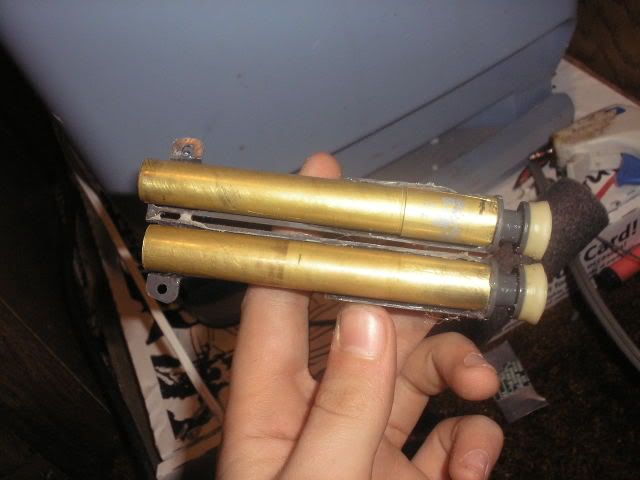 Step six: Put everything back together. Much easier said than done. You should place the end piece with the cocking handle on first. Be sure that the white piece is situated by the catch mech spring. (The small one) Then insert the barrel/plunger assembly while holding the rest down. Hold the cocking handle down while you place the top casing on like so.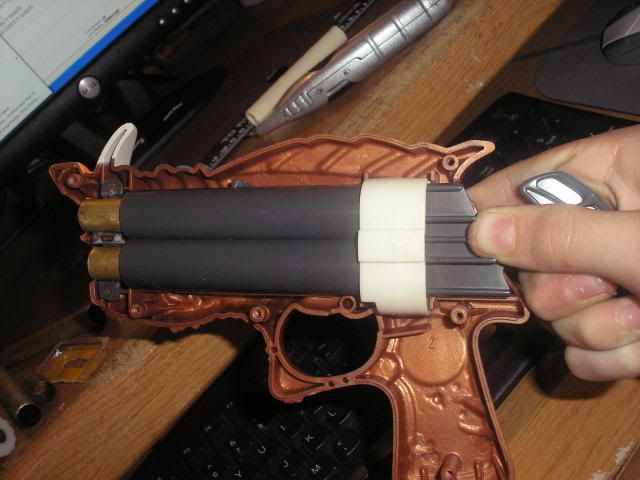 And your gun should make a much meaner sound when fired without any ammo. It will shoot dart tag darts now, and stefans with MUCH better accuracy and range.
I will post ranges tomorow sometime.