This will work for any air pump gun. The pics were taken quickly, so they aren't very good, but you'll get the picture.
First, you need to make a stock that fits you right. You want something comfortable and that is a proper distance away from the gun. You don't want to have to hold it like you would hold a firefly, looking down the top rail in an awkward manner. This is what mine looks like: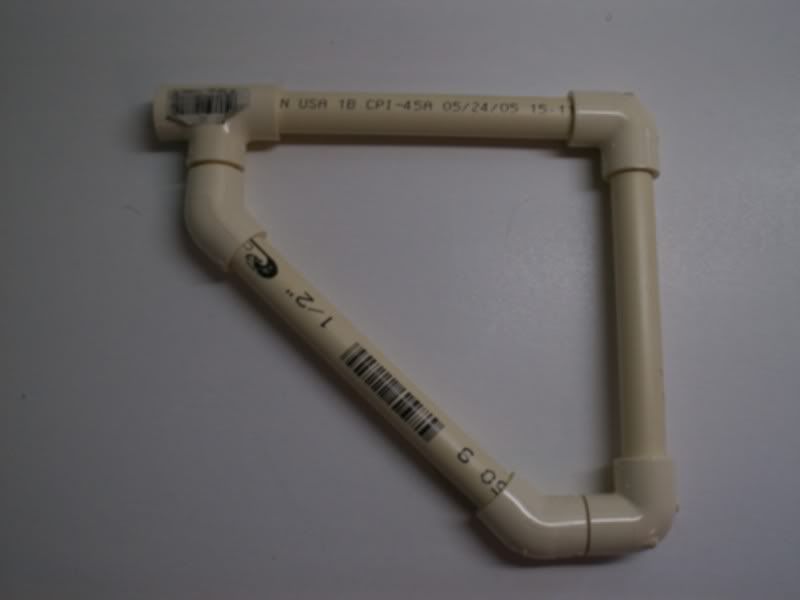 Now you'll need to splice the tubing going from the pump to the air pressure tank. Fit the splice with a T connector like this:
(for some reason, the big picture won't load)
Next, you need a valve. It can be like the one in the picture, or a different one that works the same way. The valve needs to be connected to the stock. Make sure when you are putting together the cpvc that you are gluing it also. It will blow apart and has! The next thing you need to do is get the air source to come into the stock behind the valve. I drilled a hole right behind the valve and super glued my connector in. Now run the tubing from the T connector to this one. Finally, cap the end of the stock. You want to be able to cut off the large air source when needed: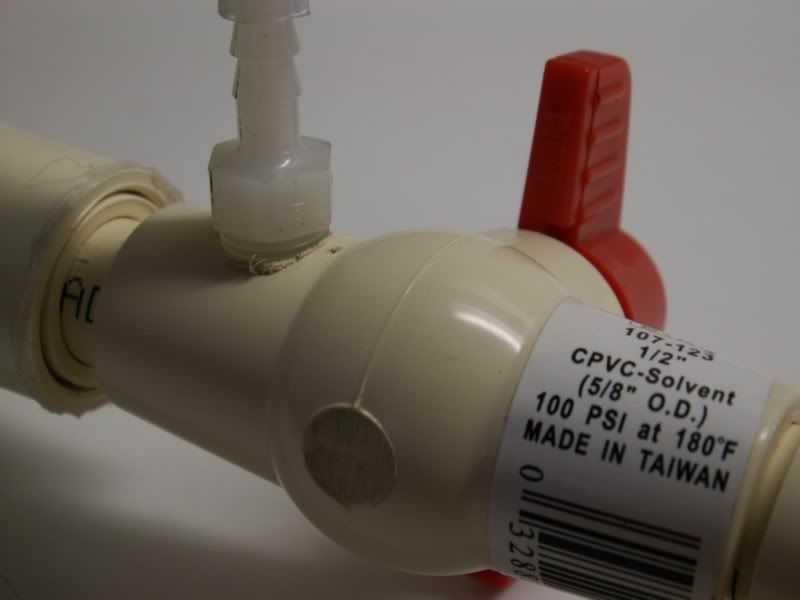 Now you need to find a way to mount this bad boy. I use the big connector shown to hold that endcap. It acts like a ball joint so I can adjust it to where I like it. It works very nice! That's it. All there is to it. Originally I pump my stock at3k 3 times. Now I can pump it ten, turn the valve closed, fire, open the valve, and fire again.
Vid:
Firing two consecutive darts