Hello. I have been inspired by many people on this sight to build something unlike anyhting else, therefore I made this silencer.... that actually works!!!
here are some pics...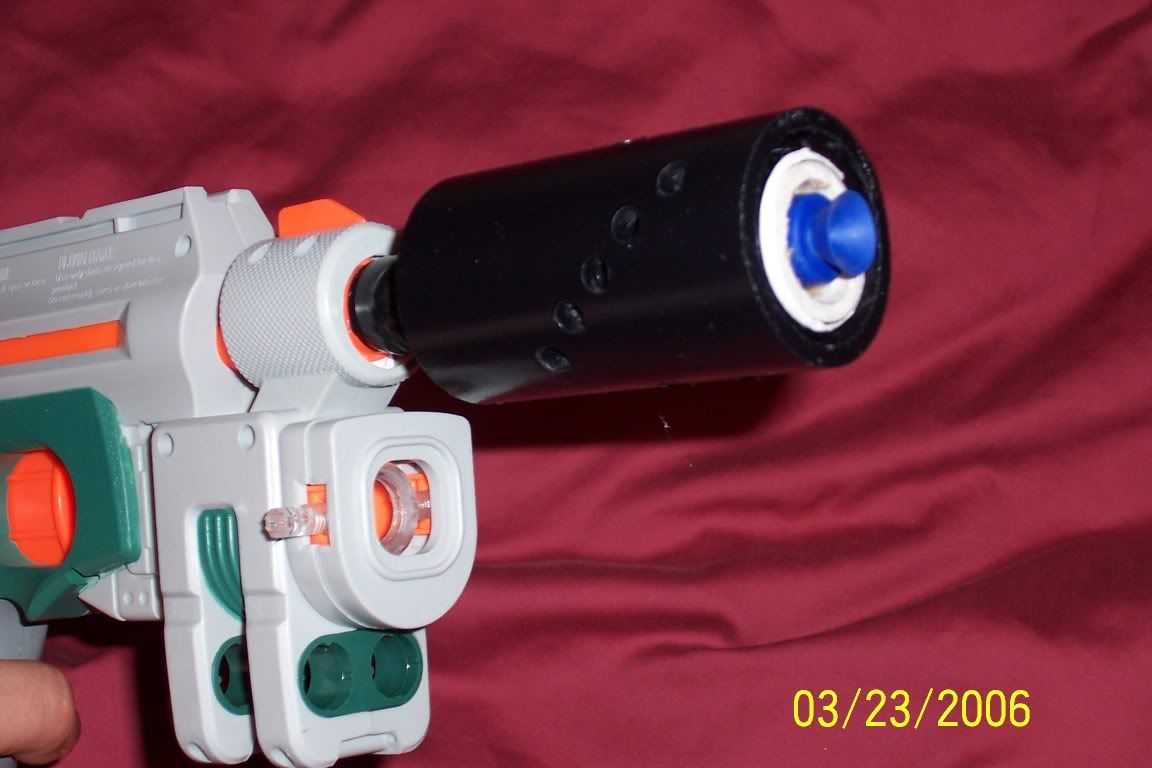 Steps:
1.) glue crayola marker to end of the barrell and take out the air restrictors.
2.) drill holes in 3/4 inch pvc, then glue onto marker.
3.) wrap pvc with kleenex and then with electric tape.
4.) get 1 1/4 pvc and drill holes to your style, then glue onto 3/4 pvc.
5.) stuff gun with kleenex for no vibration.
6.) paint to yout choice.
without a bullet, it is only half the sound of a normal modded nite finder, but when you are actually shooting a real dart, it is so muffled it is unbelievable!!!
please, give suggestions so I can make it better!
Edited by munson20, 23 March 2006 - 10:56 PM.