After seeing Sinfil's post
here
about his dart/stefans made out of arrow segments. I made some and loved the results out of my titan, and the impact of the large caliber dart. They are shot out of 1'' PVC.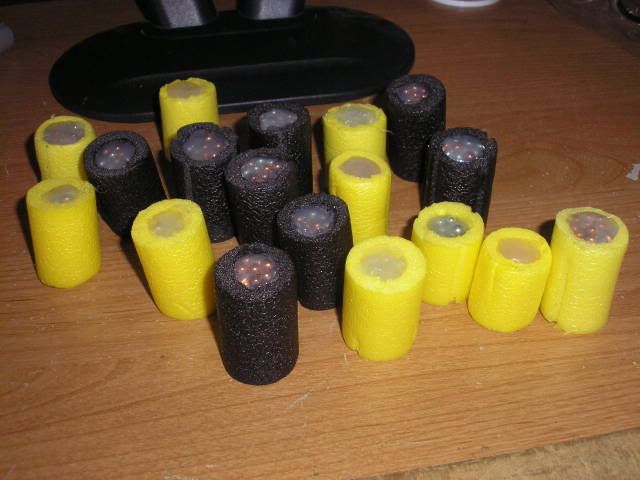 I wanted to increase the ROF of this, and created a Breech out of spare PVC parts. So here we go.
Renegade's high caliber arrow dart breech write-up!
Materials
1 1/4'' PVC
1'' PVC
1/2'' PVC coupler
E-Tape/duct tape
Glue or other adheisive
Dremel for cutting the breech
Step one-- Cut a 4-5 inch section of 1 1/4 PVC. Then cut a rectangular hole that is big enough to let the arrow dart drop in.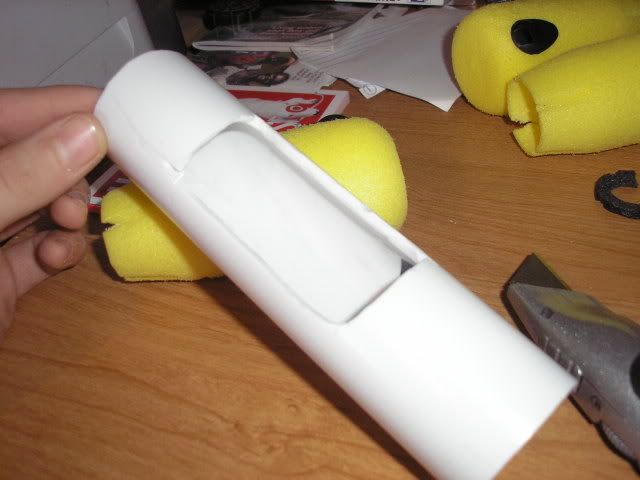 Step two-- Cut a section of 1'' PVC however long you want your barrel to be. Be sure to sand out the edge which goes into the breech, or it will smash your arrows.
Wrap one end in E-Tape until there is enough of a seal, but still able to move to open the breech.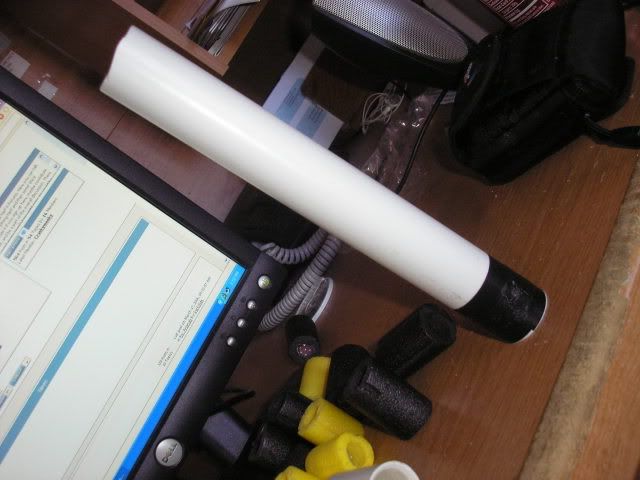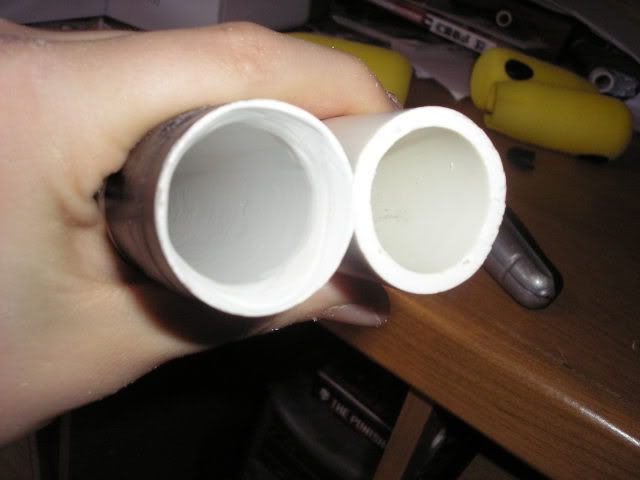 Step three-- I then taped some e-tape on the INSIDE of the 1 1/4 PVC where it would seal the 1'' PVC in the breech.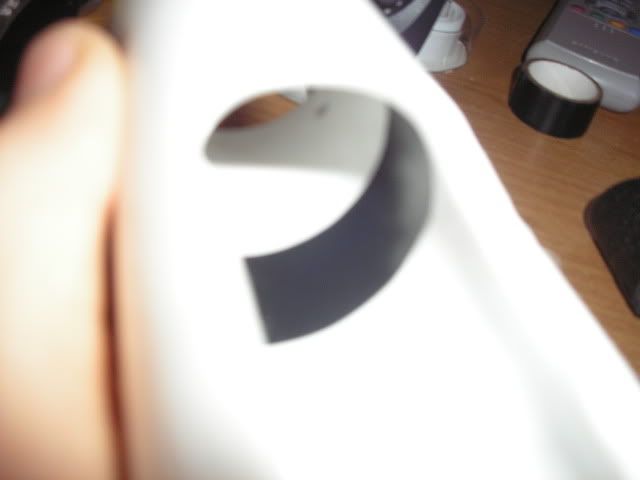 Step four-- Cut a small section around 2 inches long of 1'' PVC. Wrap it in E-Tape until it fits very snugg in the 1 1/4 PVC. This will be stuck in the end of the breech which is closest to your air source. Sand out this piece, so it can fit a 1/2'' PVC coupler there. Then glue it to assure a good seal.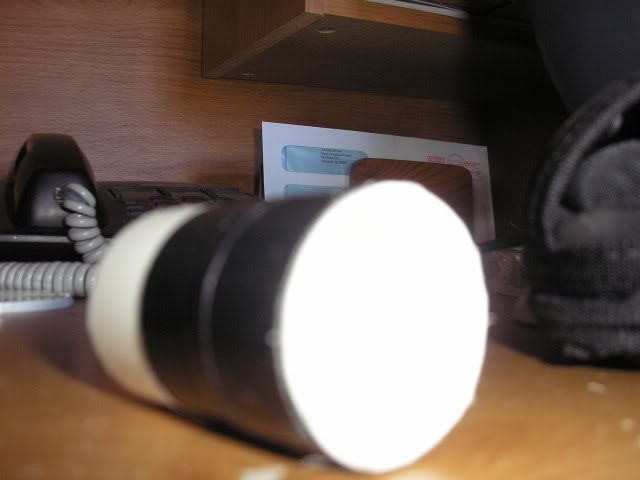 Step five-- And now you should have a completed breech. Which should look somewhat like this.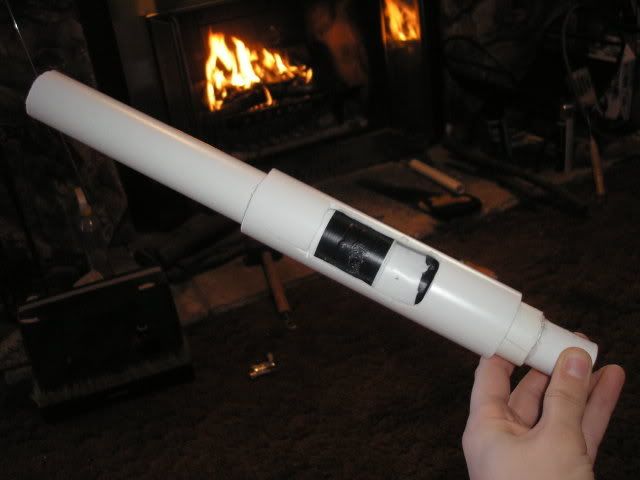 (The breech is halfway open)
Hope you like it and find it useful. This is a great method to use up arrows from the new BBB's or Big Salvos. It is also good for making high powered guns, like Titans and sm5k's war legal.