So I got the bonus NFs with my dart tag set, so I figured I should do something original with one of them. My BBB was broken beyond repair so I desided to put it in my NF.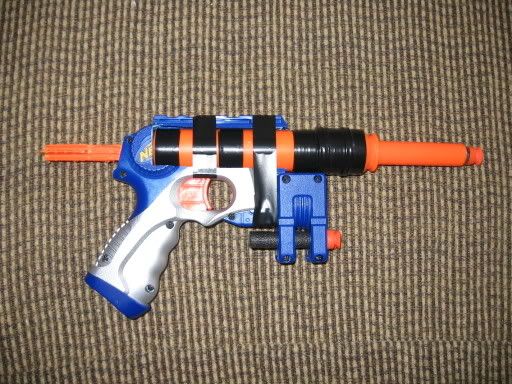 I documented the building process and I'll add it in later. I'm changing the catch a bit so that pic will be up later as well.
The insides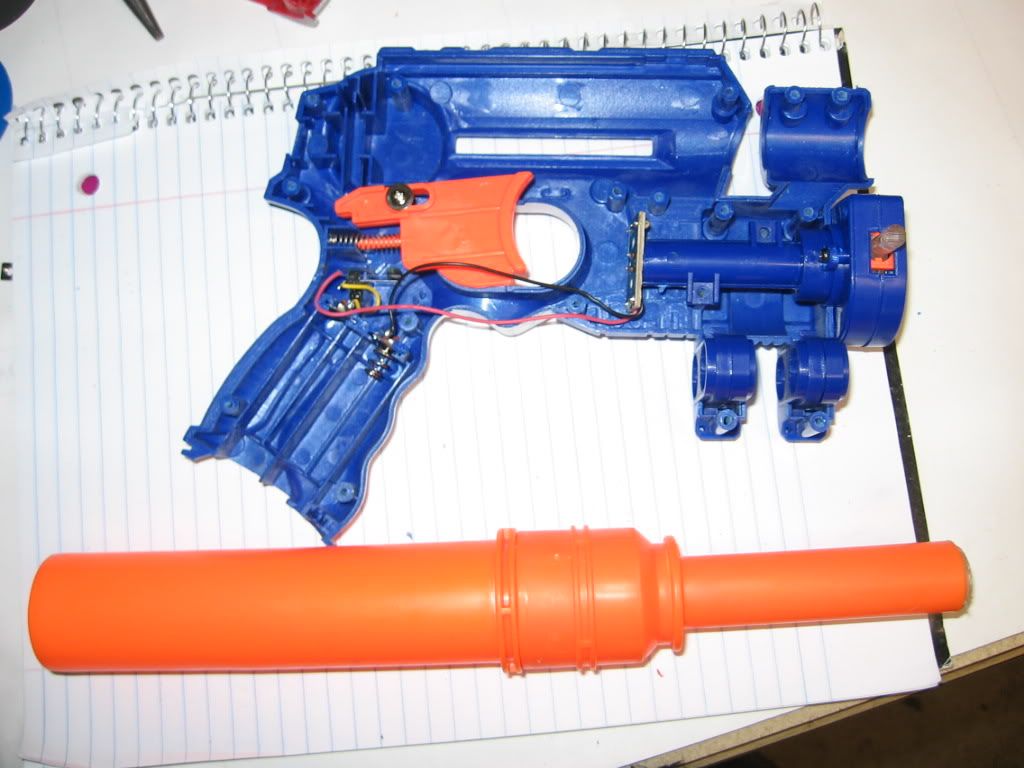 The goal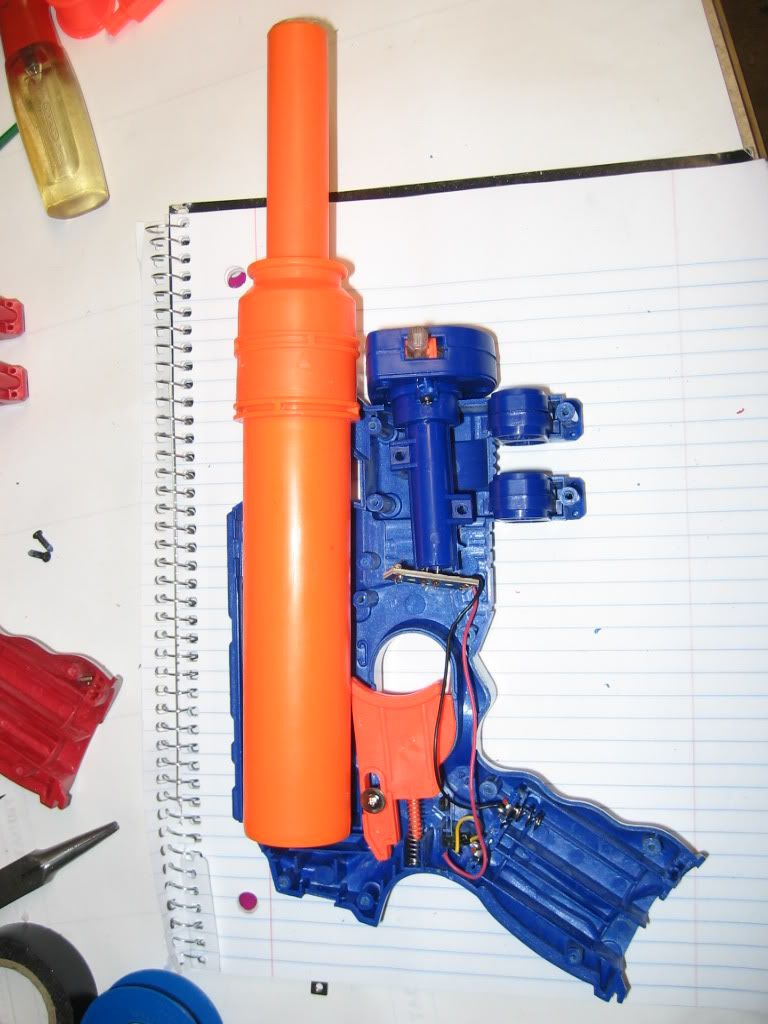 Cutting up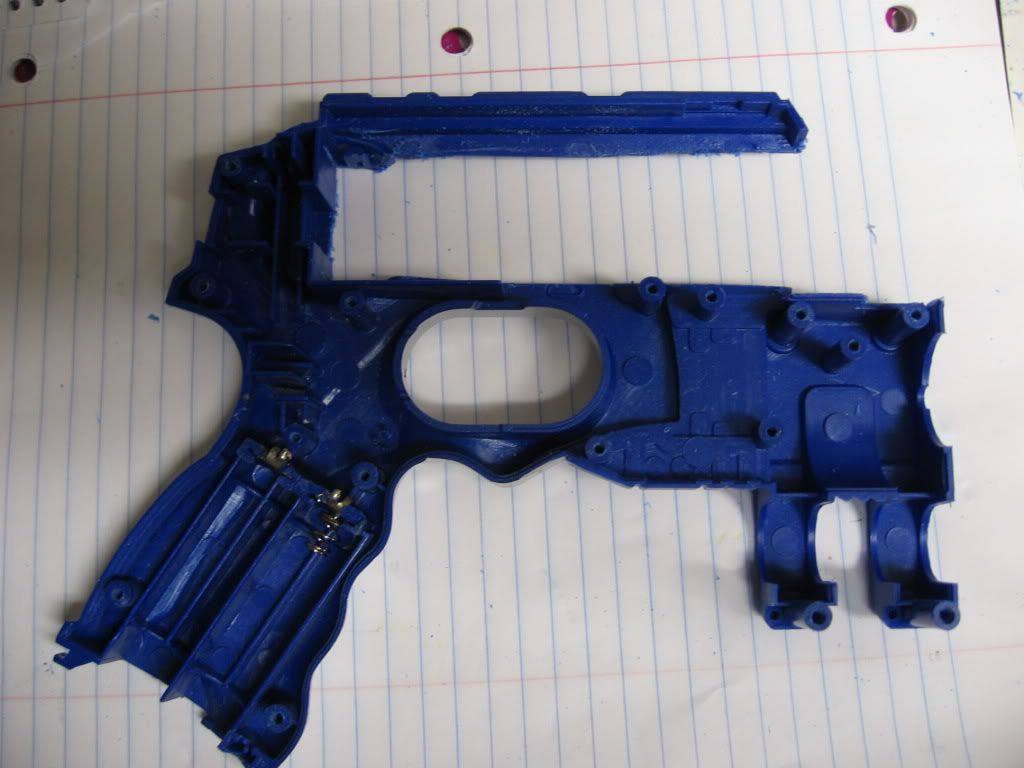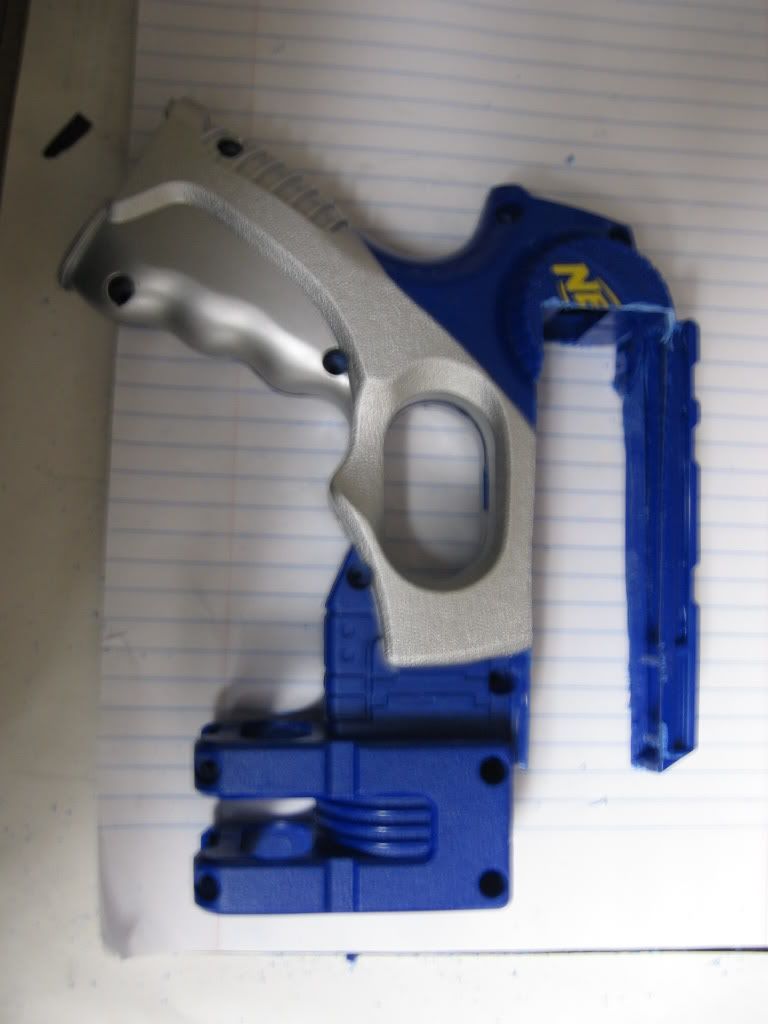 Edited by Lopius, 26 February 2006 - 08:17 PM.