My sister finally got her camera working, so her is my first mod write up. Well, to start this is probably one of the easiest, and most efficient barrel mod. On NH, there is no at2k mod that involves a coupler or that is singled. This mod is nothing special, but I like it because it is easy, effective, cheap, and a good mod for all you newer nerfers who want to get into it. This mod has probably been done a million times but there is no write up for it so here it is.
To start here are the materials you will need:
- at2k
- hot Glue
- hacksaw/ good scissors/ dremel
- cpvc coupler
- 6-8 cpvc
- Screwdriver
First of all open the gun, and take out the turret, you won't need it.
Glue the coupler to the white top of the air chamber where the air comes out of the gun. It wont hurt if you put to much glue. In this case the more the better, and you could use epoxy or something but hot glue does the job for this mod.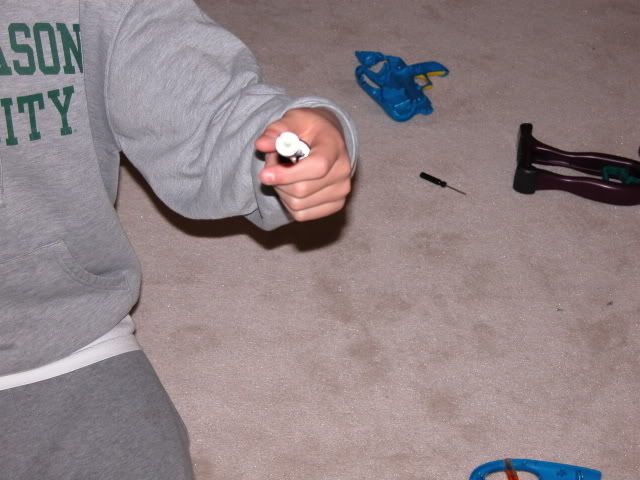 Plug the pump now, with a dash of hot glue. It won't decrease your guns life much, and it will help in range.
Put all parts back together and it should look like the picture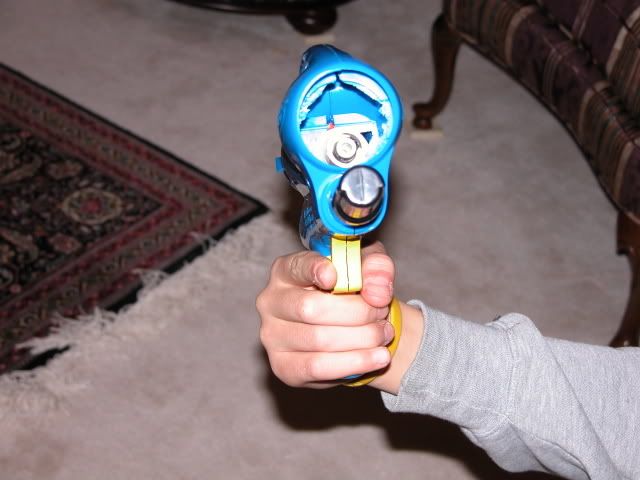 Then, you will need to trim the case. Just trim the case enough, so that the case is not covering any part of the coupler, so that the barrel can go in nice and easy. For this job I just used scissors, it is easier and can suprisingly cut throught the plastic pretty good.
This is what your final gun should look like with the barrel in the coupler. This mod is great, and this coupler mod helps with its rof.
P.S - on the final picture, that is not my real barrel that is a foot long pipe of cpvc, I couldent find my 8 inch barrel. So use an 6-8 inch one for best results
ranges ( level shot)
- 91 Feet
- 96 Feet
- 101 Feet
I measured with a yard stick and rounded up.
Edited by Rip32, 23 February 2006 - 08:08 PM.