This is a variation of the original R-clip. All it really is is an R-Clip with a different magazine. This particular model uses 1/2 PVC to feed the darts into the barrel. It is made of a 45 degree coupler that has been dremeled to let the darts slide right into the chamber. For this clip to work properly without any jams, it needs to use darts no longer than 1''. This allows for many darts in each PVC magazine, but may sacrifice some range for the RoF it will fix. These cheaply produced magazines are just a section of PVC with an endcap on the end. This allows for the user to carry multiple magazines on his gun, or in his pocket. Langley used a wristband that held extra PVC barrels, so this same concept could be used to hold spare magazines. This design is the first in production, so therefore was the prototype and is rather "sloppy".
I first made this around 2-3 months ago. But discussed it with a clanmate whothen sent me pictures of his exact same clip that he made back in July. Great minds think alike, eh? But, I'll put it in the R-clip line anyway. This clip works the same as the original R-clip and could also be converted to "Bolt Action" but cutting a slot for a bolt attatched to the brass which moved forward then back to make the seal.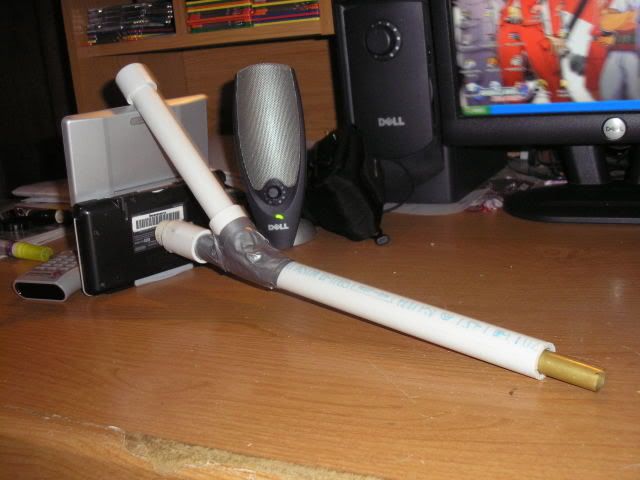 (The DS was merely used to hold the clip up for the picture, it's not attatched to the clip in anyway.
)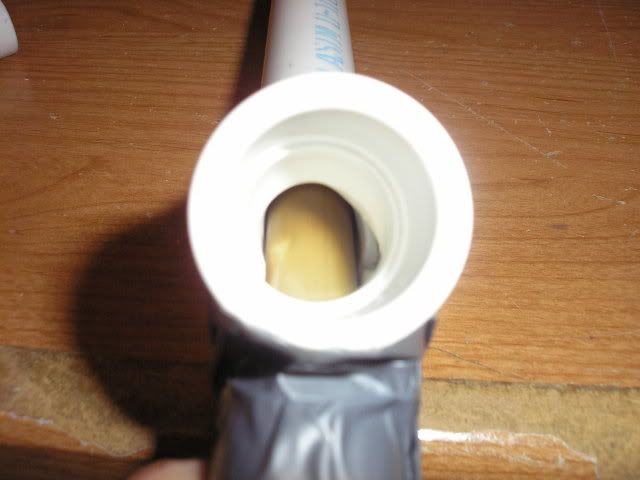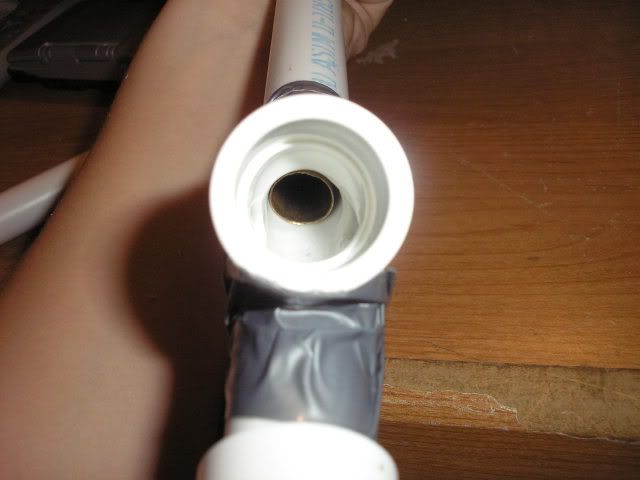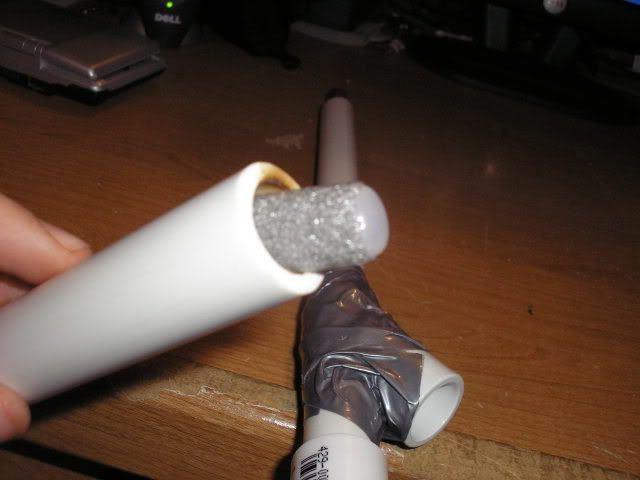 The magazine does not need to be completly vertical, I use it tilted to the side to provide a clear line of sight down the barrel